River Seine, also know as La Seine in French, is a 777 km long commercial Waterway.
We knew from our itinerary about river Seine. After Eiffel Tower, we were to do river Seine Cruise. After like 15- 20 minutes walk, we reached the port where we were to board the boat for River Seine. It was a big boat and had two levels. We took our seat at the top level to enjoy better view while enjoying the weather.
There was a beautiful bridge that came and it had nice golden statues. It was a lovely sight.
Tourists from various parts of the world had come. There were many kids on the boat and when we passed under the second bridge, all kids starting hooting and it was a euphoria to which we too joined.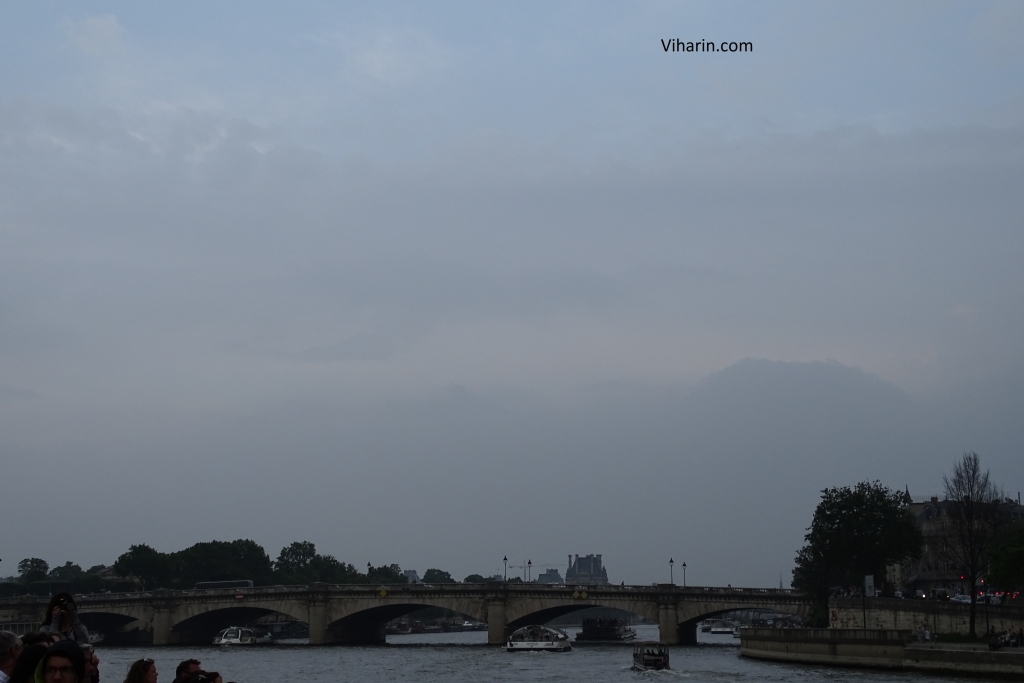 There were many beautiful buildings by the river. Each and every building had a different architecture.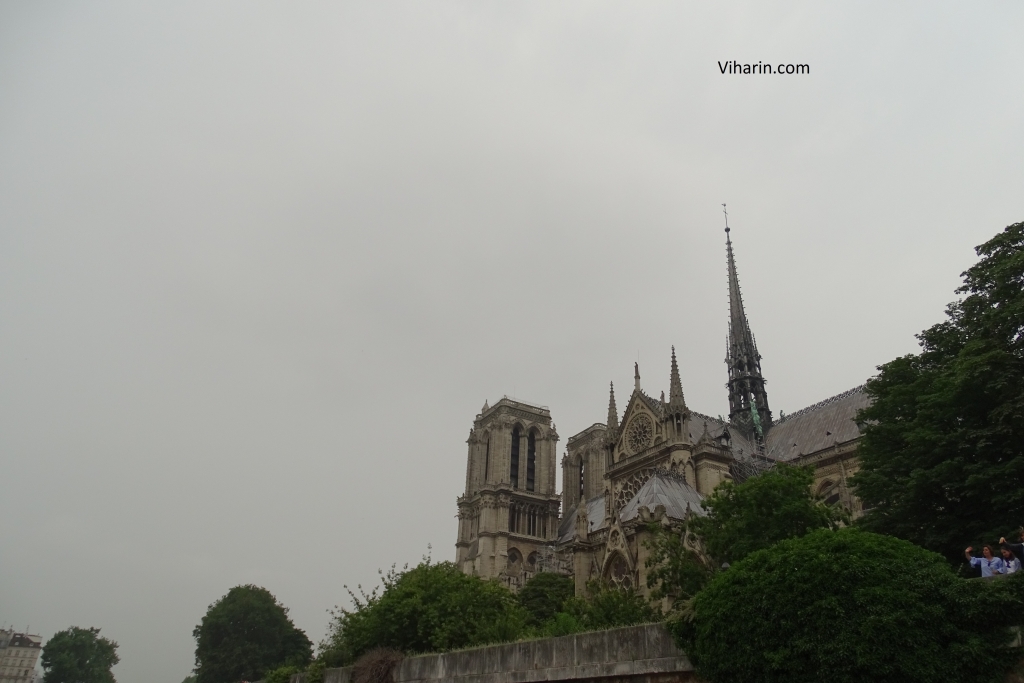 It was a different view for us. Normally, in India, I have always seen a lot of greenery by the riversides but this was all man made. I was wondering, how people must be enjoying their homes by the river.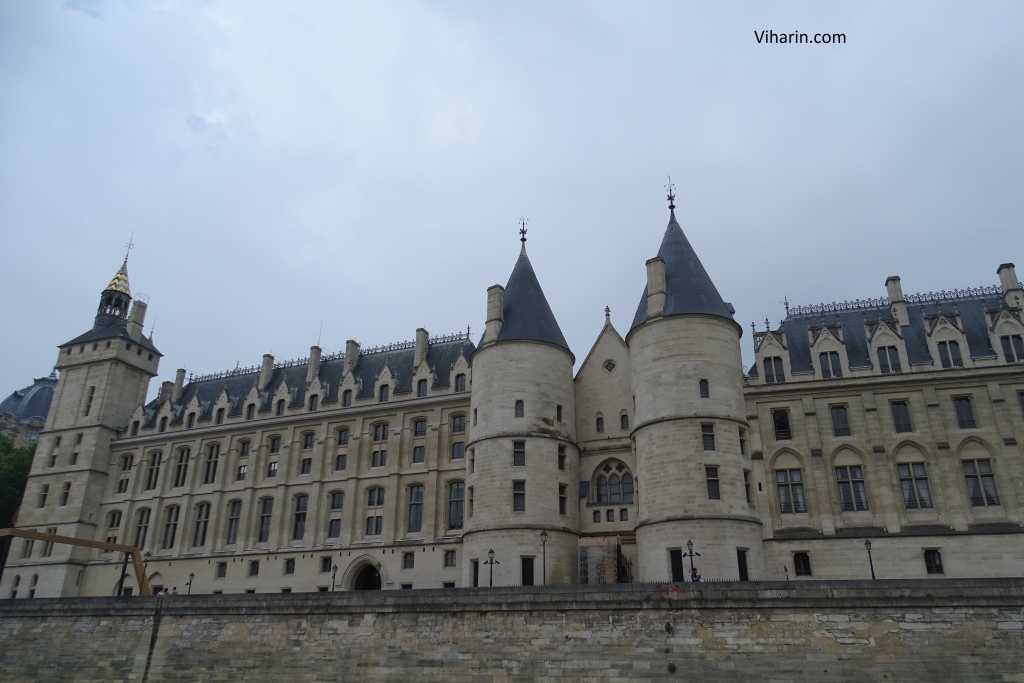 There were many other boats in the river. Some were restaurants as well. People were celebrating their special occasions in boats. A group was dancing to the tunes of high music.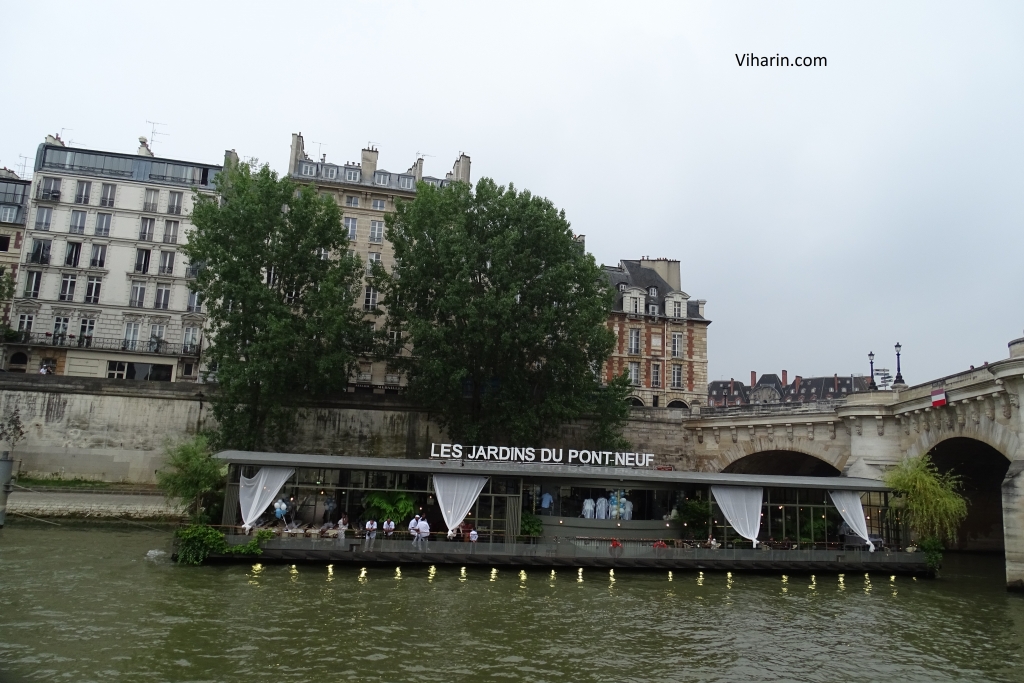 It was a nice aura all around. My kids were loving the journey sitting on the top of boat. Every time, we were passing under the bridge, they too used to hoot to the top of their voices.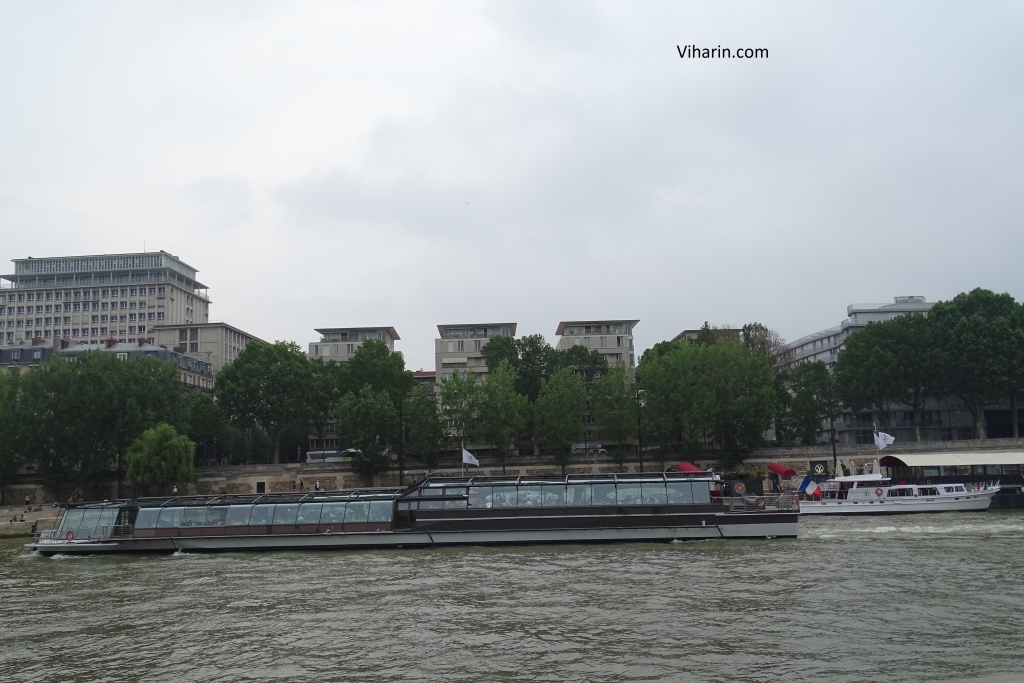 We got some excellent views of Eiffel Tower from the boat.
The feeling of experiencing one of the premium locations in the world was great! The majestic Eiffel Tower added to the whole affair.
Nidhi KM
© Viharin.com ®