Months before beginning the planning of my Europe Trip, at the sub conscious level, there was always a special focus on Eiffel Tower. I used to intentionally get rid of that thought out of my mind. Somehow or the other, Eiffel Tower used to grab my attention enough to once mention it to my mother- 'It seems that Eiffel Tower is calling me.' You know what! My husband soon suggested a trip to Paris. He was serious about it. I was exhilarated at this suggestion!!! Wow, Eiffel Tower was indeed calling me I thought. And this special day came when we were to witness Eiffel Tower in person.
This day, we all were super excited to see it first hand. There was a long queue and we had to wait for some 15 minutes to get our turn for the lift.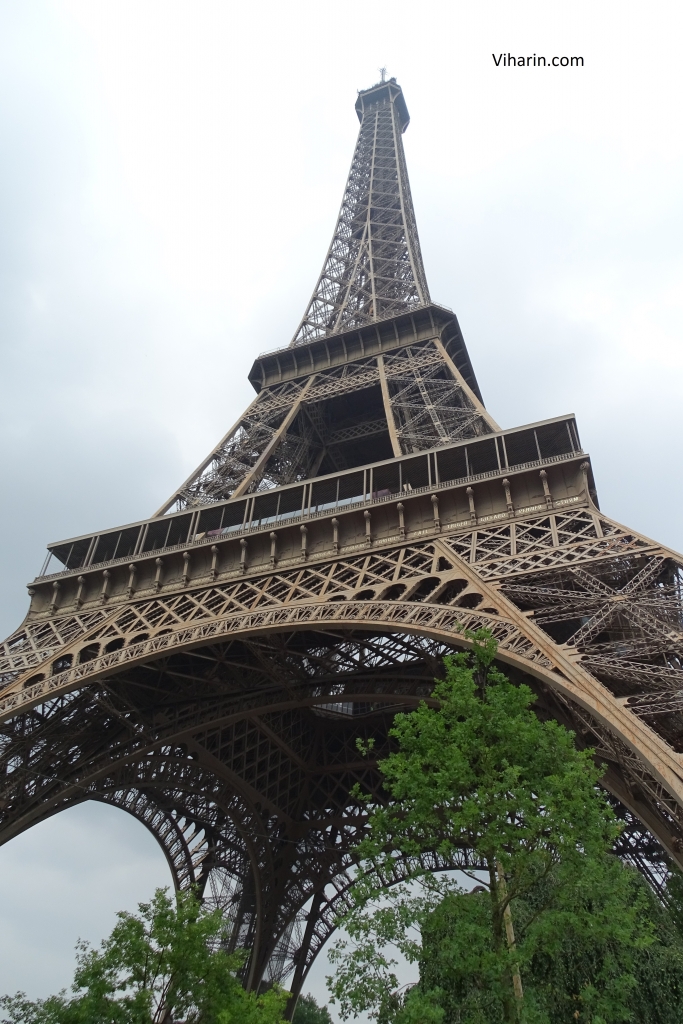 Lift was spacious. It could accommodate 40-50 people easily. Getting on to the second level was good 5 minutes wait in lift. Thanks to the height of the tower- 115 m or 377 ft which has 699 steps to reach it. Base of Eiffel Tower is 125 sq m.The Tower was well equipped with food and beverage shops, restaurants and wifi. Views from the second level were splendid. All four side's views of the tower were worth seeing. One side, there was a fountain with greenery all around.
Second side had River Seine.
Third side had a beautiful park.
Fourth side showed a view of the Paris City.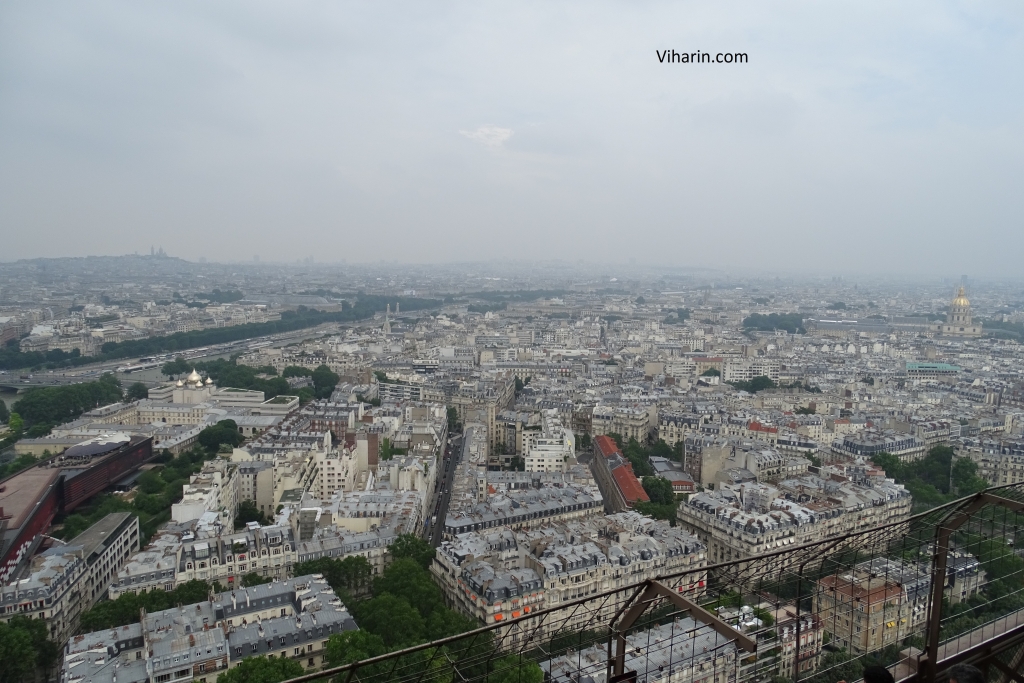 It was a wonderful experience to be there. Cool breeze was blowing. The height was too much. We did some photo shoots. After spending time there, we headed to the Third level which was at a height of about 273.63 meters.
Views from here were even more beautiful.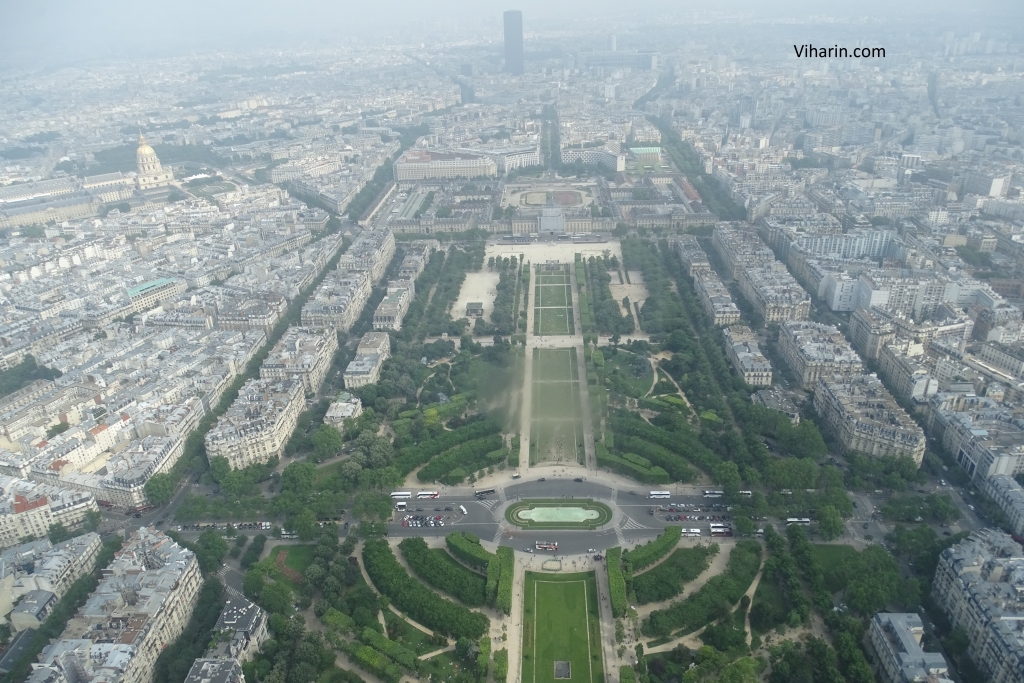 It had more enclosures of Paris. Things were looking even more tiny from here. There were photographs, memoirs from the times of Gustave Effiel.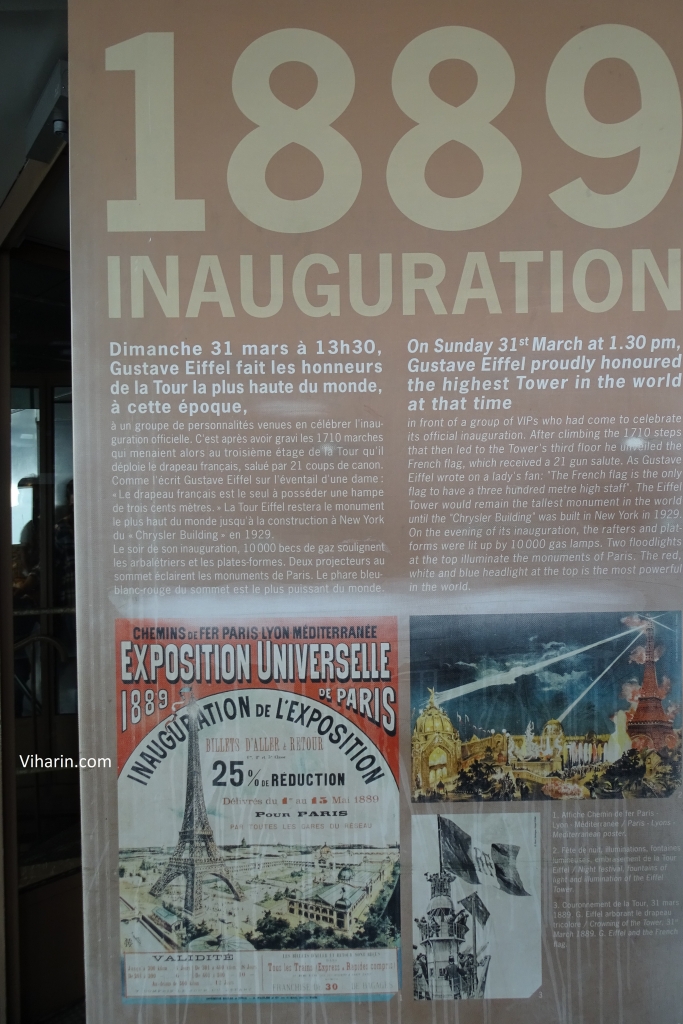 Mr. Gustave used to invite his VVIP friends to the third floor for his special meetings.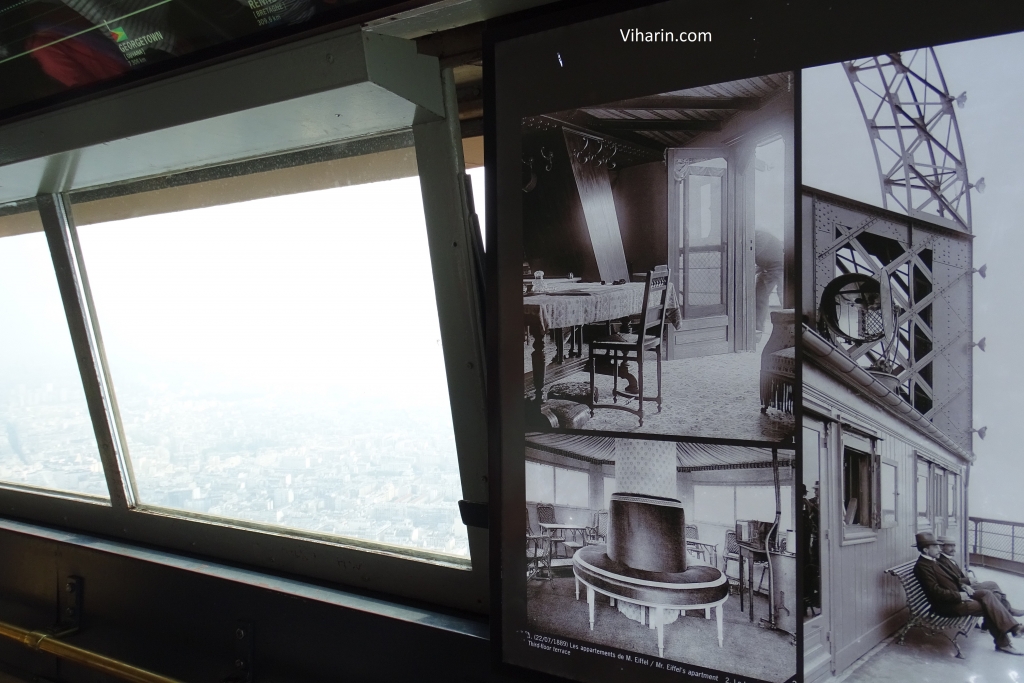 We were so happy to reach the third level. It was like a dream come true for me!!
Did you know?
Eiffel Tower is the tallest structure in Paris
It was initially built to serve as an entrance to the World Fair in 1889.
It was criticized by the French Intelligentsia, Artists and intellectuals who believed this tall tower would only cast a shadow on the some important buildings of Paris
Eiffel Tower was supposed to be dismantled but due to its increasing popularity as a cultural icon of France starting twentieth century, the decision was changed
The lift cables were cut so that Hitler would have to climb to the top of the tower by foot to which he didn't like it to be a great idea
The tower witnessed about 6.21M visitors in 2017
Overall, it was a great experience to be at The Eiffel Tower. Memories of lifetime!
Nidhi KM
© Viharin.com ®