There are so many things to do in Switzerland. One of the famous points is Lake Zurich.
I didn't know that the lake is so beautiful. It's water is clear blue and pure.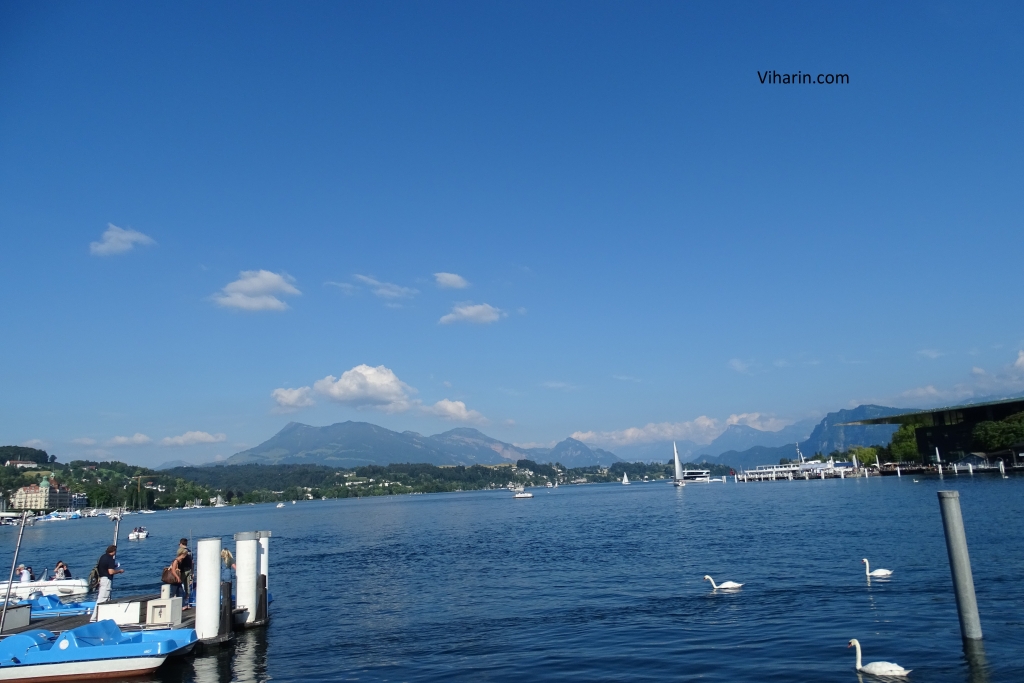 It feeds Zurich. When we reached, we saw beautiful boats in the lake.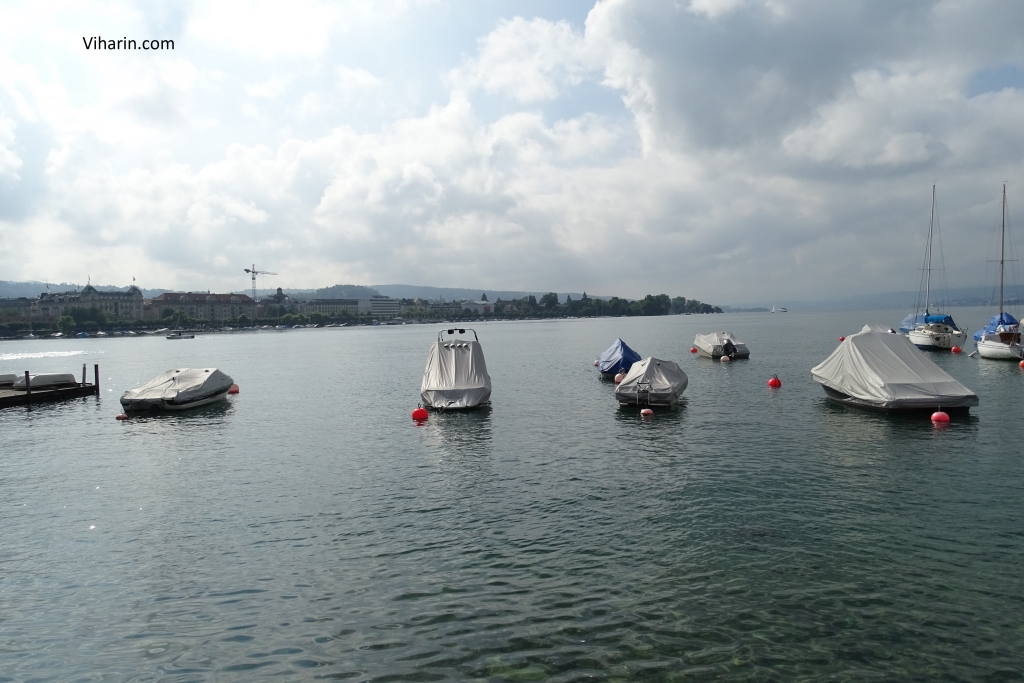 There were ducks.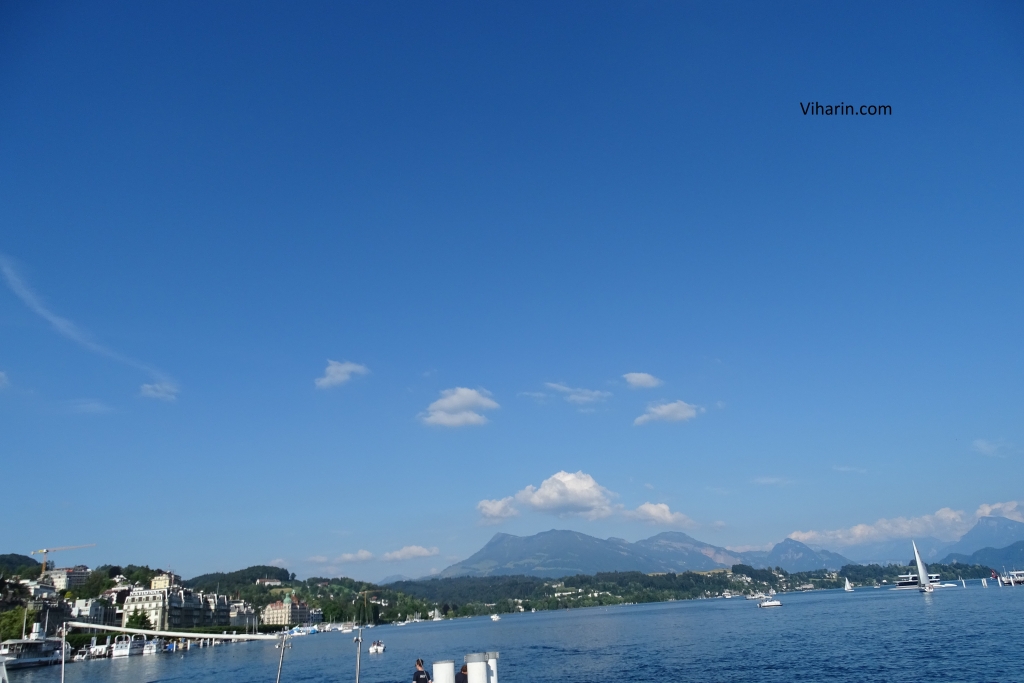 This post mainly provides photographs of the lake and surrounding area.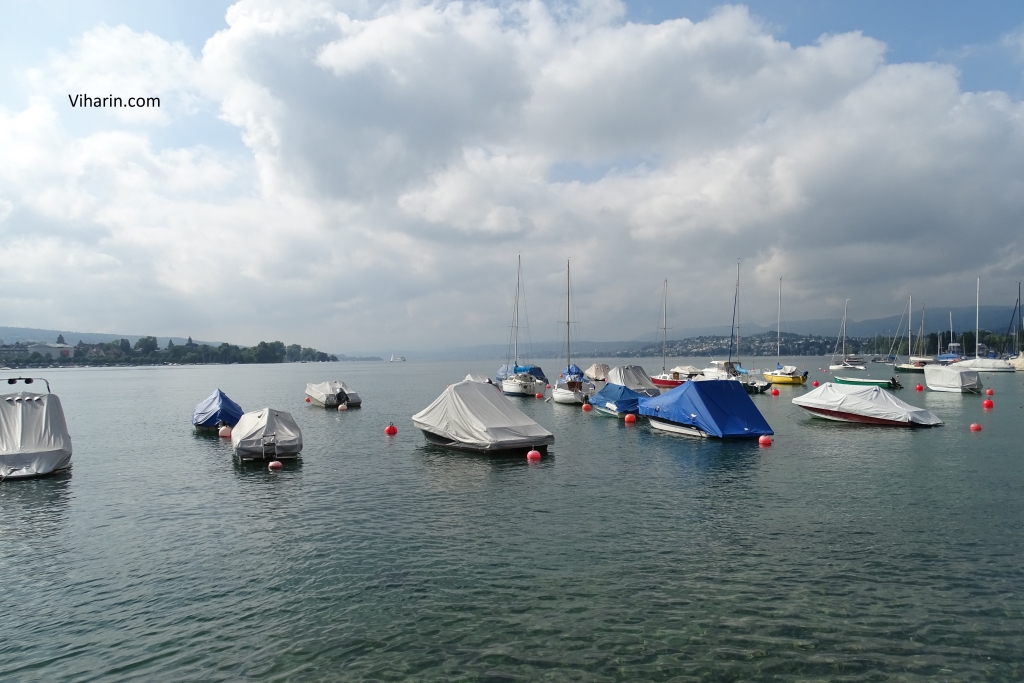 The surrounding area was a shopper's and a foodie's paradise.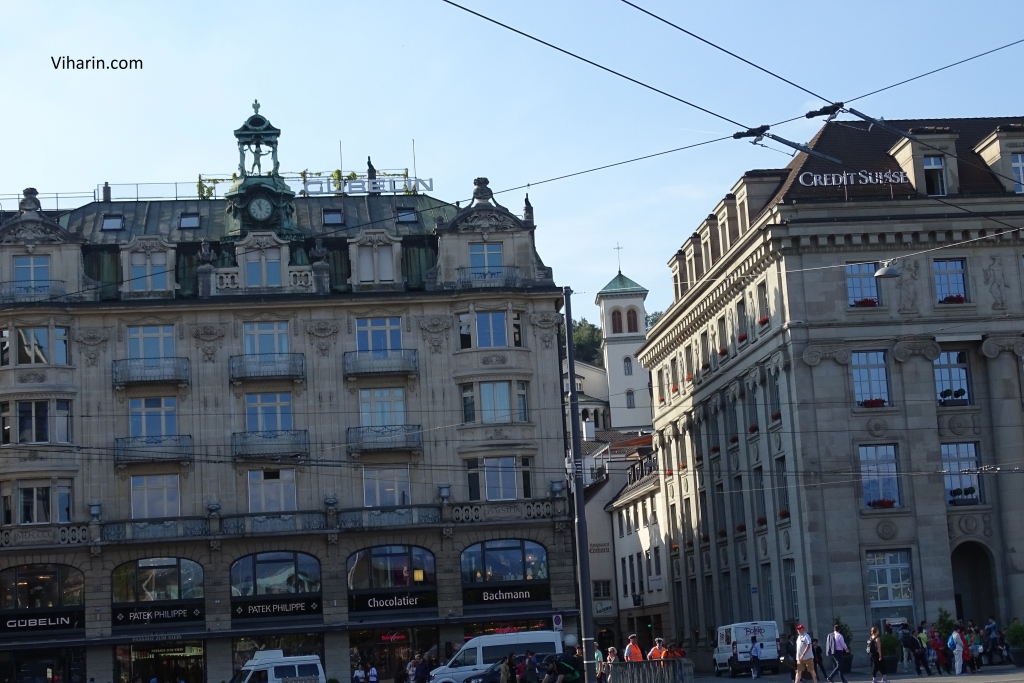 We spent some time in the market opposite the lake. There were restaurants, branded shops, ice cream parlours.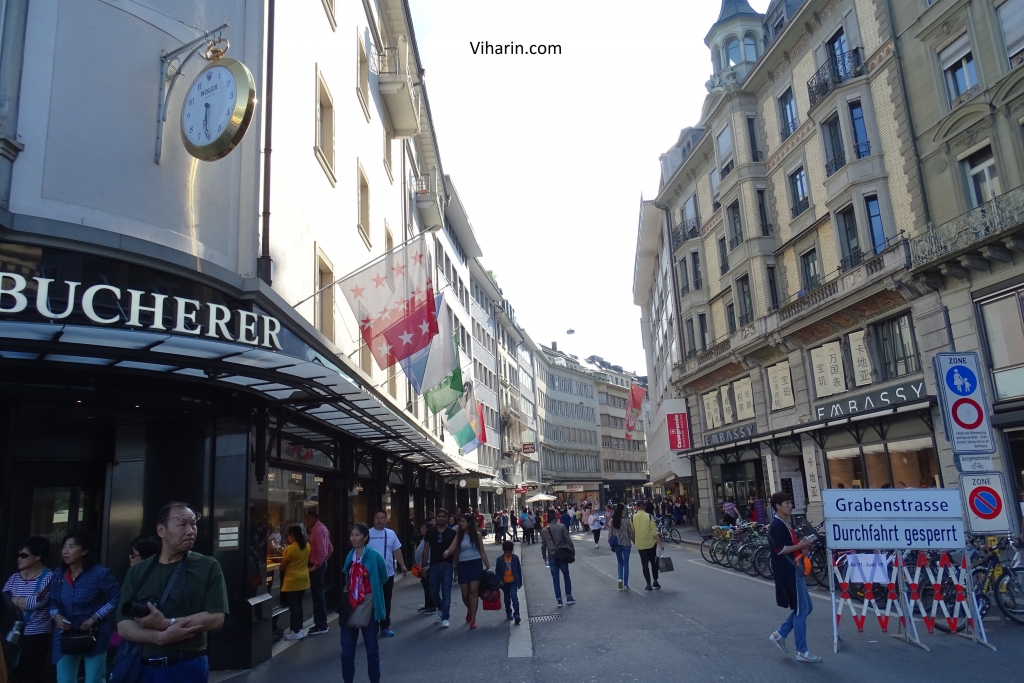 We bought some dresses from H&M. Then had ice creams.
I couldn't resist taking photos of Schweizerhof Hotel.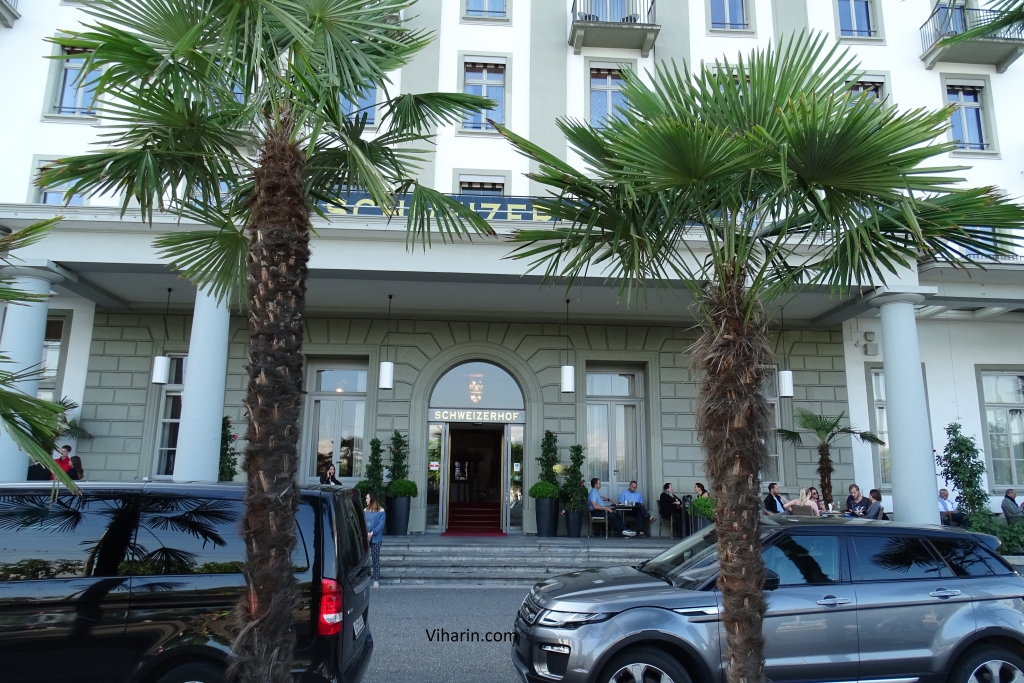 After roaming around for about an hour, we strolled around the Lake Zurich. It was a pleasure to feel the serenity of it. We all loved being there for a while. Although we could do a boat ride but we chose to relax outside.
It was a nice time spent.
Nidhi KM
©Viharin.com®