I was excited to get an opportunity to visit Maldives through Outbound Konnections. We were to experience the property The Residence  and also Srilankan Airlines.
We got upgraded to business class on the Delhi Srilanka flight. It was a convenient flight UL0198.  Service was prompt and courteous. After spending some four hours at Srilanka during transit, getting foot massage and relaxing at Serendib lounge on the airport, connecting on social media, having delicious food etc, we boarded business class till Male on Srilanakan Airlines.
This was a fantastic flight and the memorable one. It needs a separate post to describe the hospitality offered by the crew and the ambiance of the flight.
After landing to Male we had to wait for our third flight to Kooddoo island. From Kooddoo Island, there is a fifteen minutes speed boat. Speed boat took us to the resort. The boat was by The Residence Hotel. Hospitality by The Residence began from there. We were served with welcome drink along with fresh hand towels.
There are many ways to reach Maldives through Srilankan airlines. Flights can be taken from Delhi/Bangalore / Chennai/Coimbatore/Thiruvanthapuram/Cochin/Madurai/ Gaya/Mumbai/Kolkata to Maldives (Gan island or Male). Then one can take a speedboat to the island. If the distance is far then the domestic flight is required. In our case, we could have directly gone to Gan Island but due to some technical issues, we couldn't take that route.
There are about 1200 islands in Maldives out of which around 200 are inhabited. There are resort islands. The Residence Maldives resort property takes care of the whole island. There are many activities to do there. Water sports like snorkelling, kayaking, speed boat, diving and more. There are lush green gardens all around. It gives a pleasant and refreshing feeling for any one staying there. All staff members will greet you with a warm smile. There are many staying options there. Beach Villa, Garden villas and more.  The resort has built water villas in lagoon. My villa had beautiful interiors and its drawing room, bed room and even bathroom was facing the Ocean. I cannot forget moments spent at my Water Villa. A separate post would justify the experience.
We enjoyed some time in the lagoon.
One of the days we went to the GA Nilandhoo island. Resort had arranged the trip for us. It was a fantastic trip to know about people and their lifestyle at the island.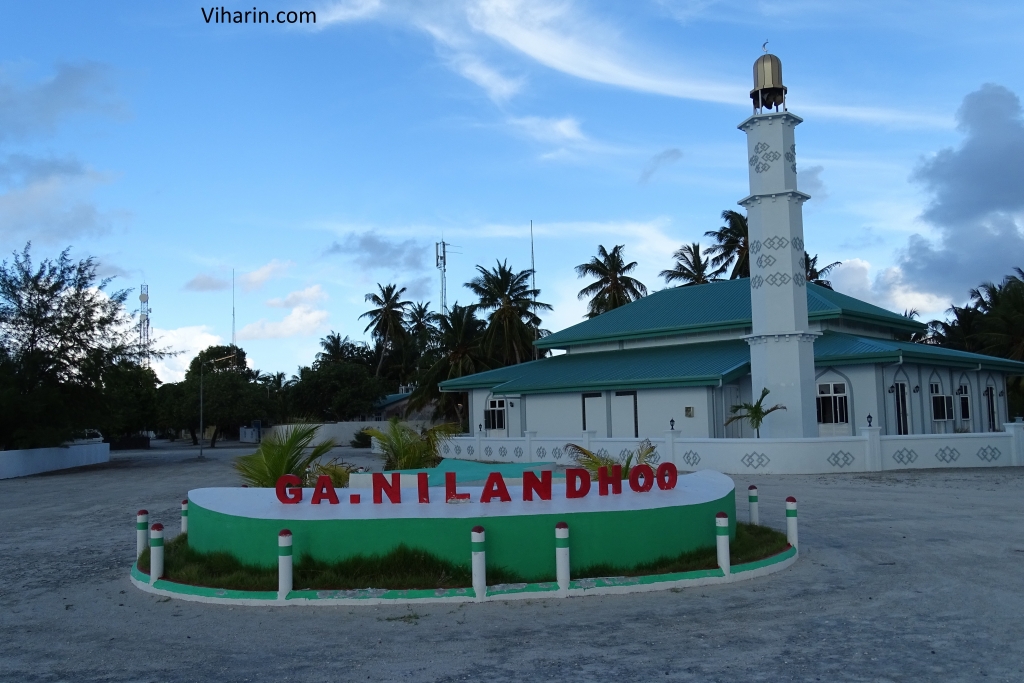 We were supposed to come back by Srilankan airlines. We reached Male through domestic flight which was of one and a half hours. From Male we got the premium Business class in flight UL0102 which had a totally new concept in terms of seating and privacy. This was the first time I was experiencing this kind of a flight. I was utterly impressed by its interiors.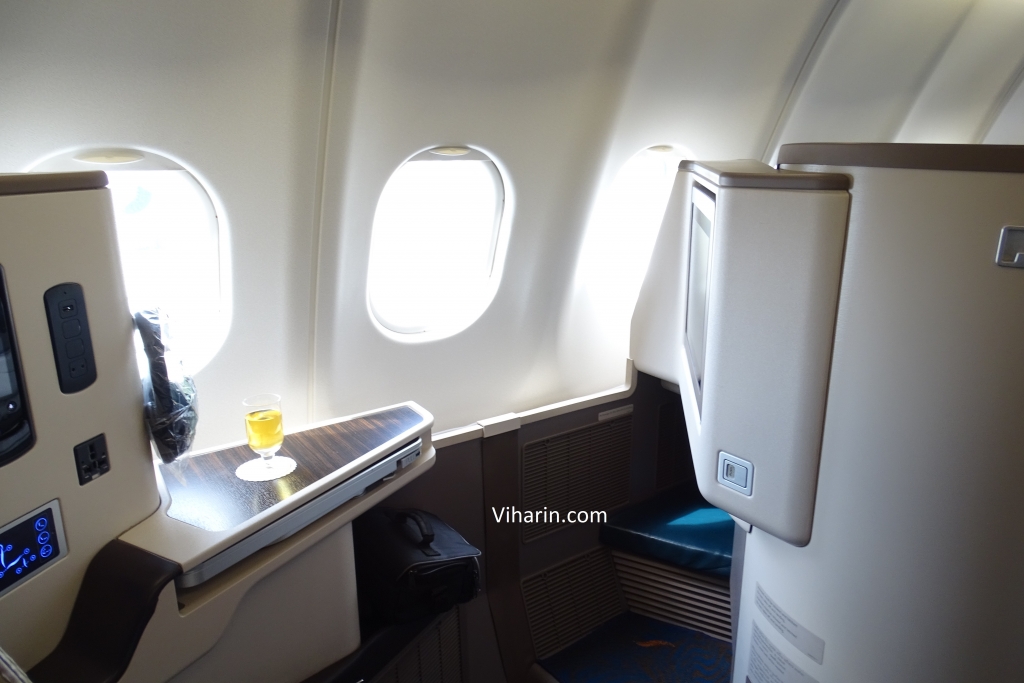 Overall, it was a fantabulous trip curtesy Srilankan Airlines and The Residence Maldives. Given a chance, I would again travel Srilankan Airlines to experience the food, ambiance  and hospitality they offer. I can stay again in The Residency Maldives owing to their warm hospitality , magnificent ambiance and delectable food.
Both Srilankan Airlines and The Residence Maldives are highly recommended.
For reservations contact : Outbound Konnection Reps. Pvt. Ltd.
www.outboundkonnections.in
Komal@outboundkonnections.in @OutboundKonnections
Nidhi KM
© Viharin.com