Naukuchiya Tal is the sightseeing destination around Nainital. I had visited the site around 25 years ago. Authorities from Sterling Resorts suggested to us to visit Naukuchiya Tal and also about adventure sports there. Kids were super excited for the same. It took us about half an hour to reach from Sterling Nainital.
It was so nice to have the view of Naukuchiya Tal. Naukuchiya Tal has got nine corners. Hence the name. We first did zip line. My son enjoyed it more than me as he had done it in a sitting posture as he was accompanied with the guide. I wasn't as comfortable. The zip line was above the lake surrounded by mountains. The view was brilliant and air was fresh. My son loved the zip line.
After zip line we did zorbing which was great fun for all of us. I had done it with both my sons and we all loved it. Even I learnt the way to crawl. It was a good exercise for three of us. I felt team work was established between theee of us. Since it was our first time, I was a bit scared but would love to do it again.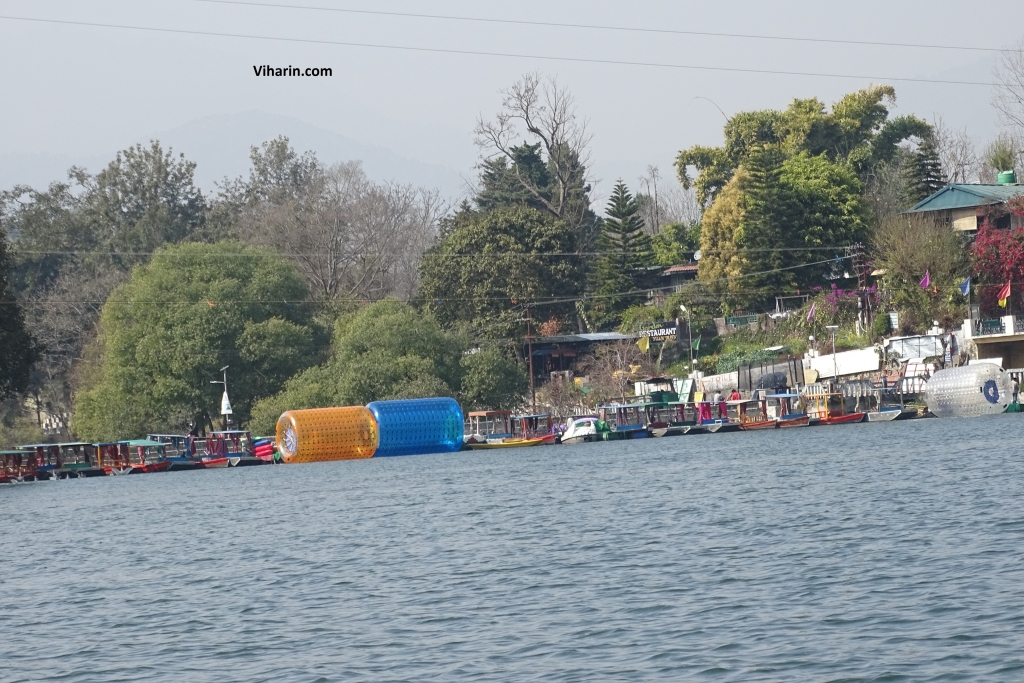 Post zorbing we did a boat trip on Shikara. It was a rejuvenating trip as the cool breeze was blowing and we could enjoy green views of gills surrounding the lake. Shikara was nice and comfortable. Kids enjoyed every moment of the journey.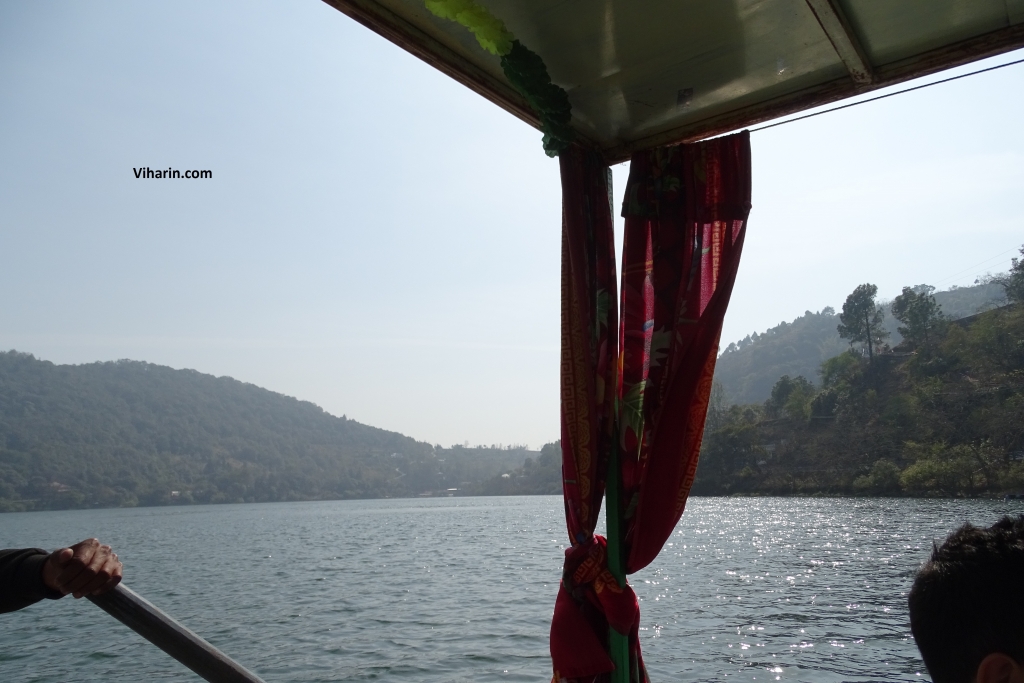 Naukuchiya Tal is a must visit as one would enjoy other activities apart from the views there. Highly recommended.
Nidhi KM
©Viharin.com®