We reached Thekkady at night and had two nights stay at Cardamom County. We had our plans set on the day of arrival itself. Hotel staff had plans ready for our itinerary. We were supposed to go to the Green Park Spice Plantation first and then the Elephant Junction.
Post our informative trip in Spice Plantation, we were ready for Elephant Junction.
I was initially scared but then later got comfortable with the whole concept. There was a 45 minutes elephant ride followed by Elephant bathing followed by the return gift from Elephant! I never thought it would be so much fun.
45 minutes trek was outstanding as I had gone with my friend on an elephant. We had a gala time. It was a narrow muddy uneven road which in itself was a thrill as the elephant was walking at the edge of it. The whole area was lush green. Our elephant was able to understand what its mahout was telling. In between there were loud noises that we were making out of the scare we used to get due to the uneven road and the way elephant used to respond to it. Overall, it was a great time spent!
Upon returning, we were supposed to give bath to the elephant. I was so scared initially and it took me good half an hour to convince myself to do it. There was a pool of water where the elephant was made to lie down. I got in the pool of water and gave it bath by applying the soap, water and brush.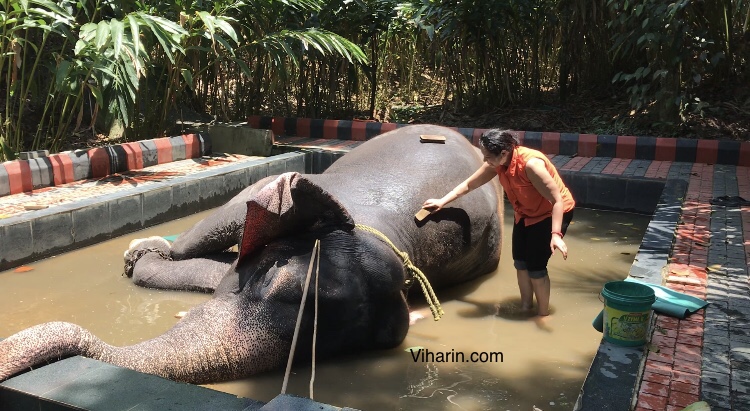 Its skin was very thick and hairy. I was concerned that I should not hurt it by anyway. But, I must say that one must do this. Its a great experience.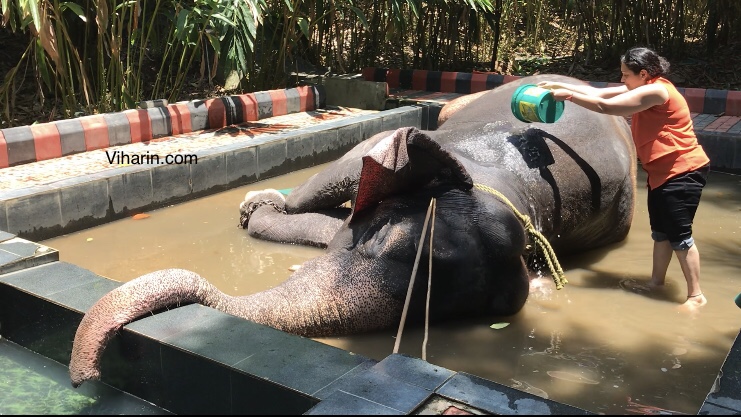 Then I climbed on the elephant by getting on a chair. It was a task to get onto it. Once I settled on it, then it was an experience of the lifetime!! The elephant splashed water from its trunk on me.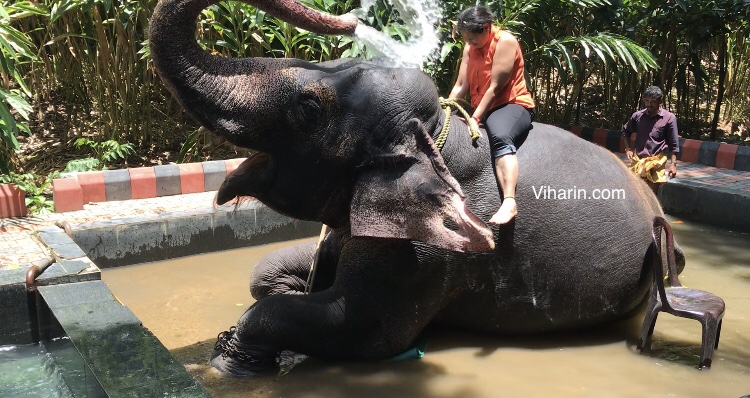 I was drenched! Ufff! It happened five times upon its master's orders. Whew! I never had thought that I will be blessed to experience this. It was totally an amazing experience.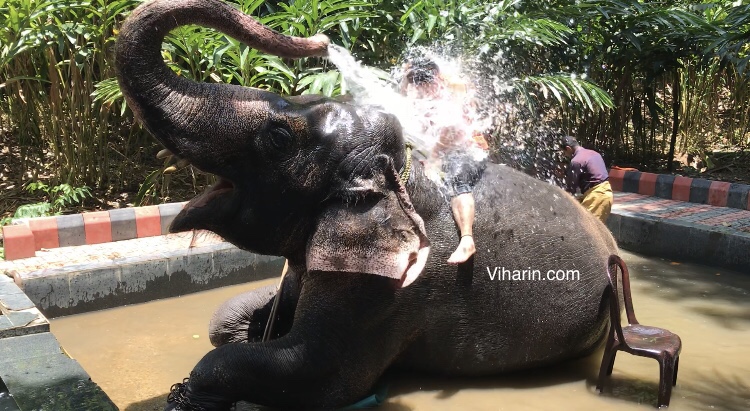 One must experience this whole concept at Elephant Junction. Some people have another viewpoint that one can consider before heading to this place. A group of people say that this whole concept is cruel for the animal. So, you can weigh in the matter before taking a decision t go to Elephant Junction.
Nidhi KM
©Viharin.com®