We we're doing sightseeing of Kochi and went to the  Indian Naval Maritime museum. Naval museum houses information on the glorious past of Indian Navy. The origin of trade links, Vasco De Gama, weapons used by Indian Navvy, Historical documentary movies, model of INS Talwar and so much more information to be proud of is present The Indian Naval Maritime Museum. I was so curious to know what's inside the museum!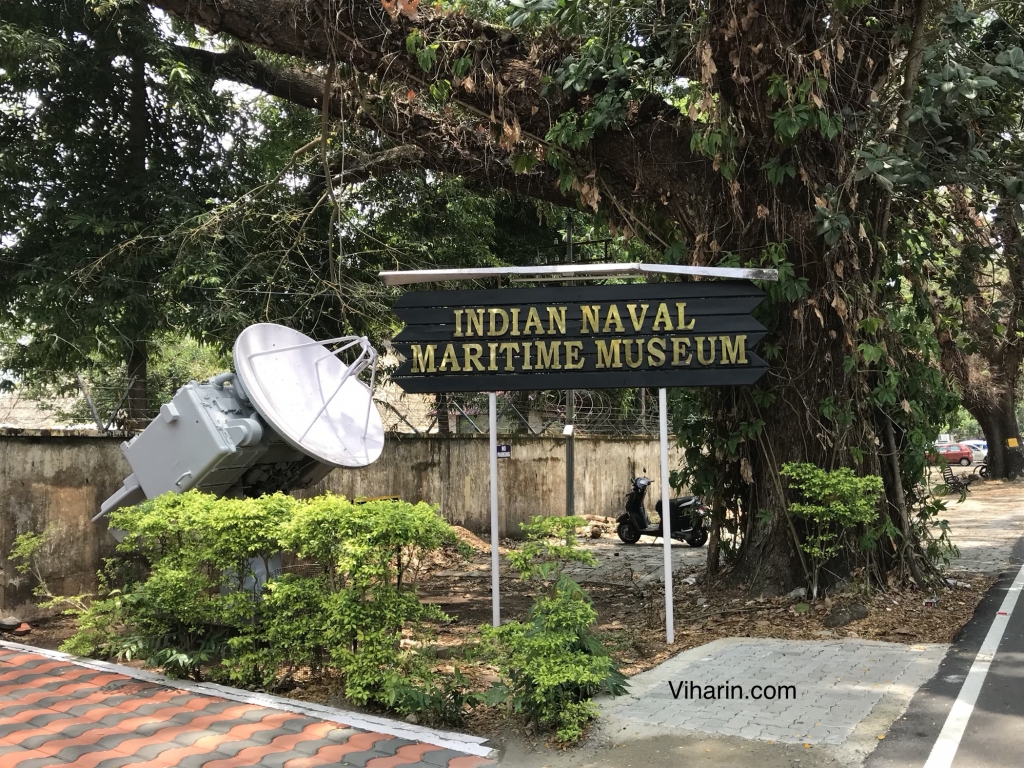 I was amazed to see these invaluable helms!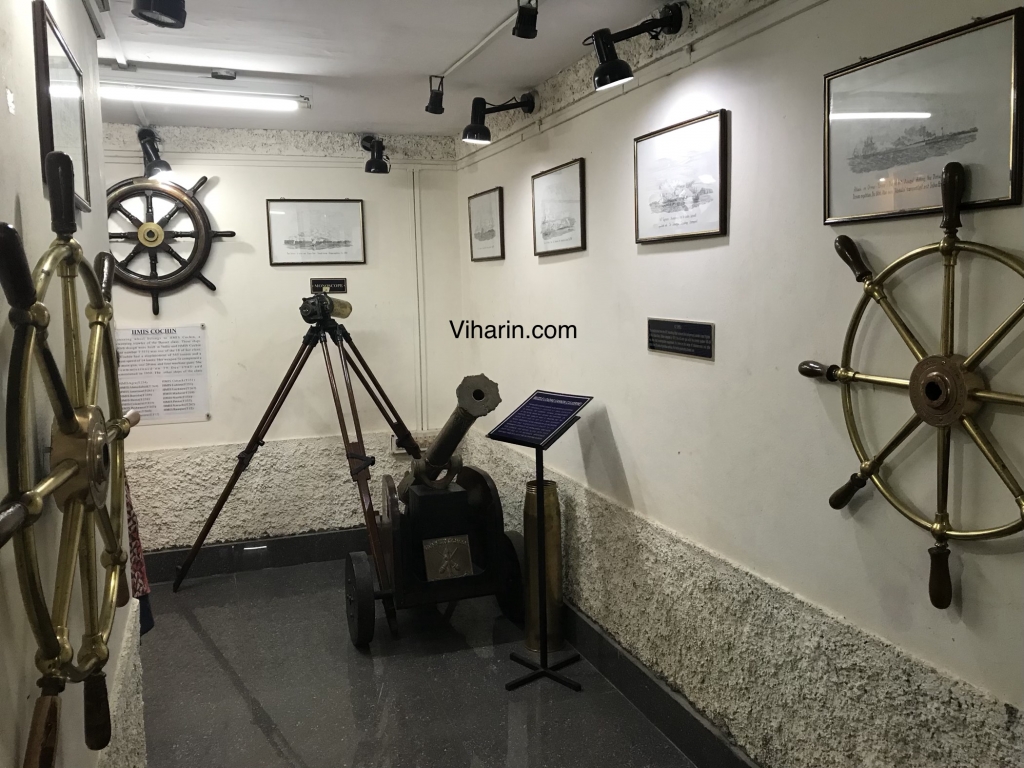 This gallery depicts various attacks. Like the first on right attack on Ormuz – 'Feroze' , 'Punjab' and 'Assaye' shelling the Portuguese battery, Persian Expedition, Dec 1856. Also seen 'Abdullah' Transport (Left) and Indus Flotilla ship (right) . Seeing the live helms and pictorial depiction of attacks led me to think about the struggle Indian Navy goes through every moment. A person like me is conveniently writing this article because someone from the security forces is ensuring I am safe.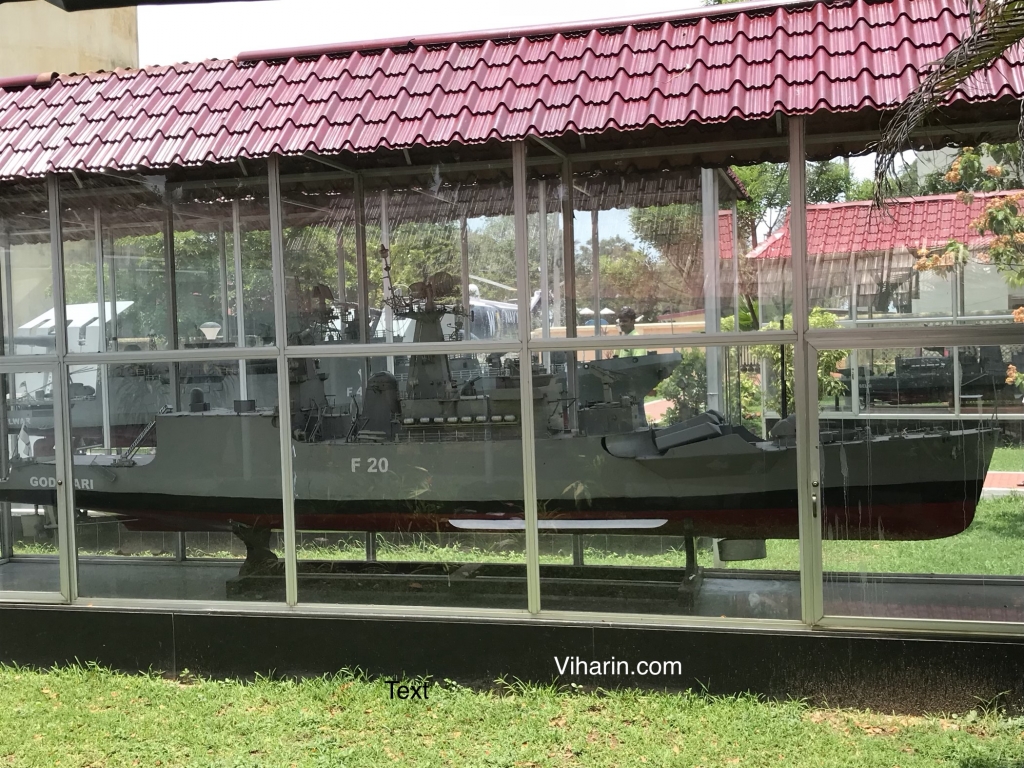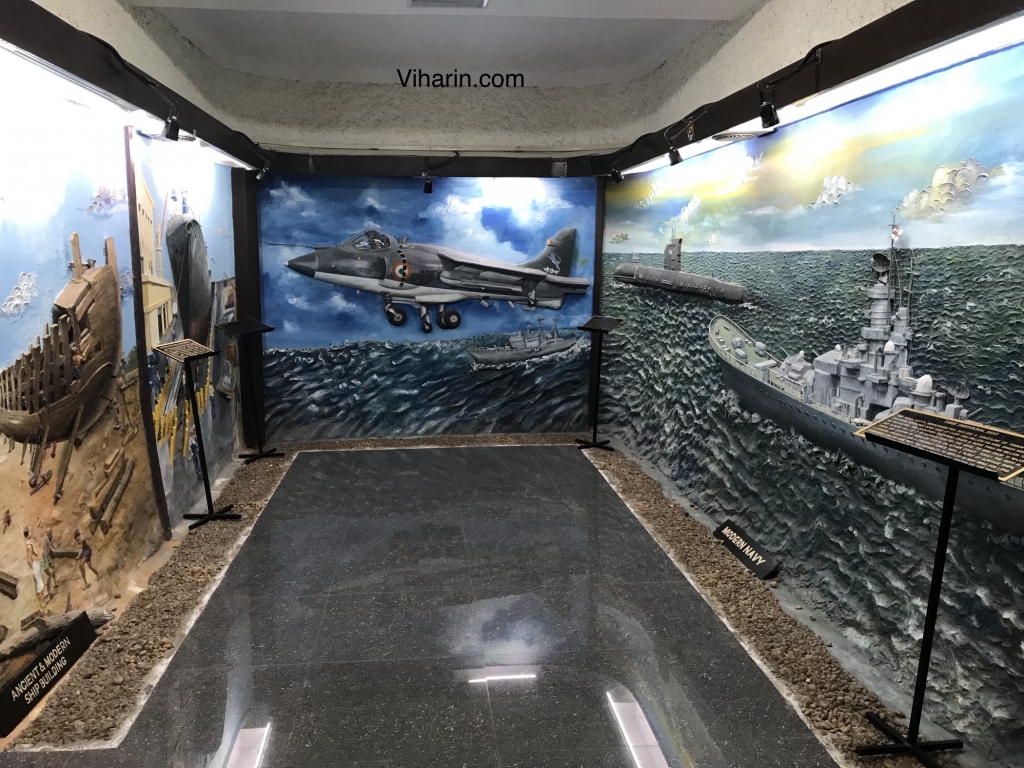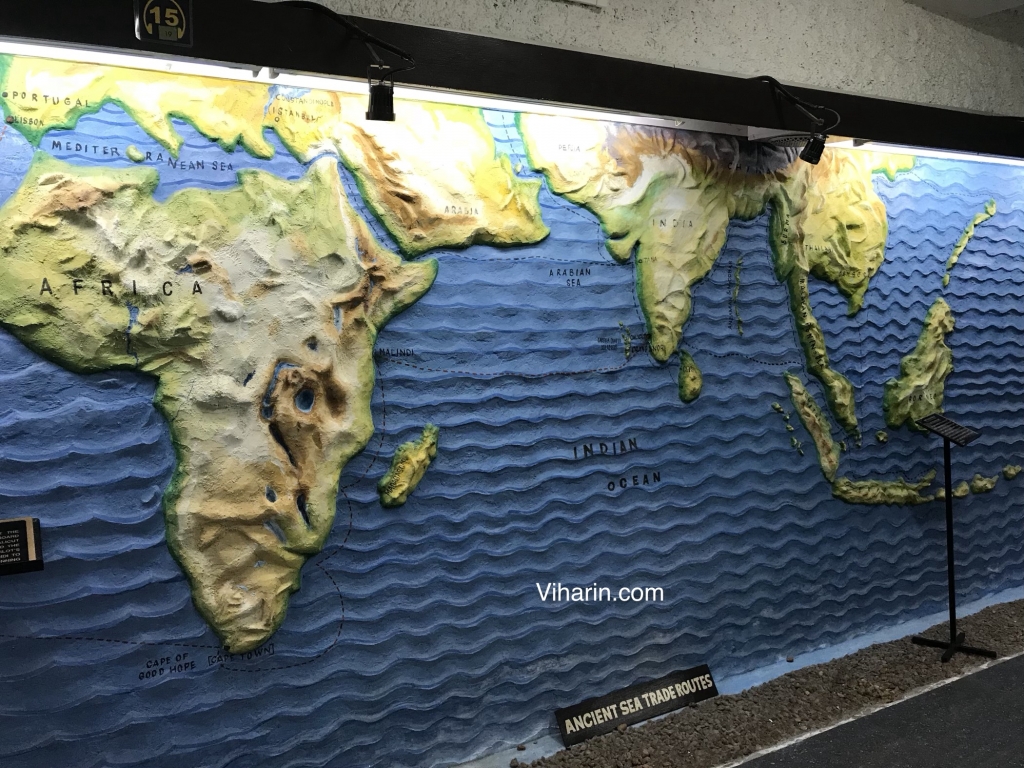 Sea route followed by Vasco De Gama from Lisbon in Portugal on 8th July, 1497 around the African Continent to Calicut where he reached on 11th May 1498, which marked the beginning of a new epoch in history of India. Also, shown are the sea routes followed by Arabs and European traders from Calicut to Indonesian Island and China.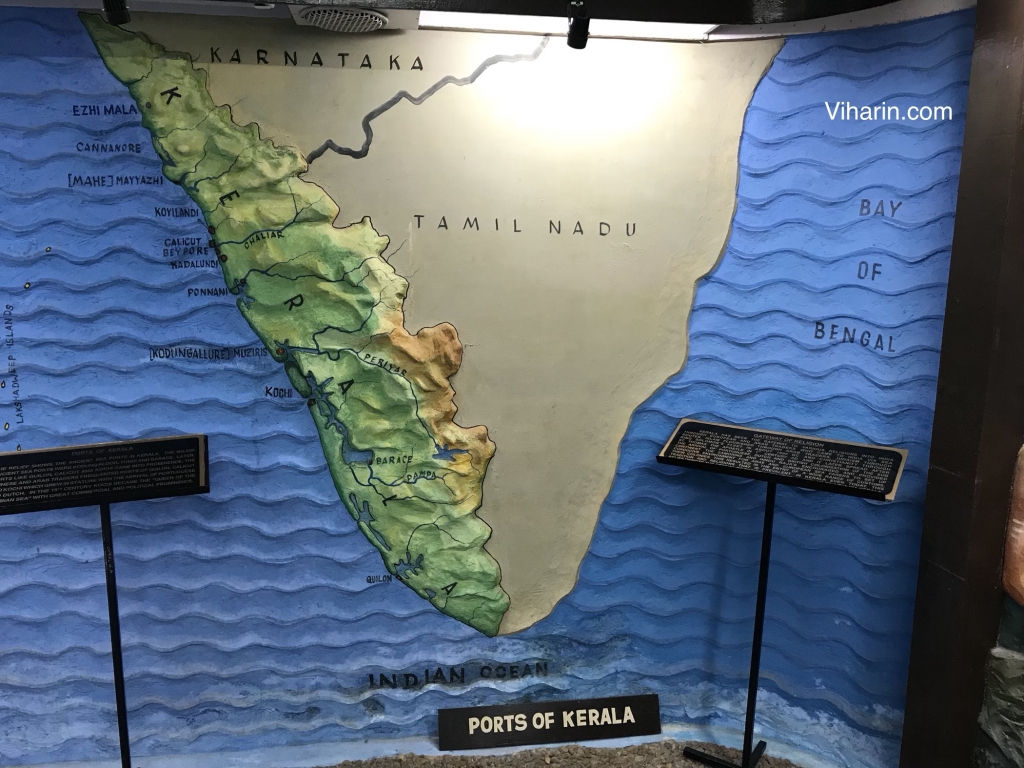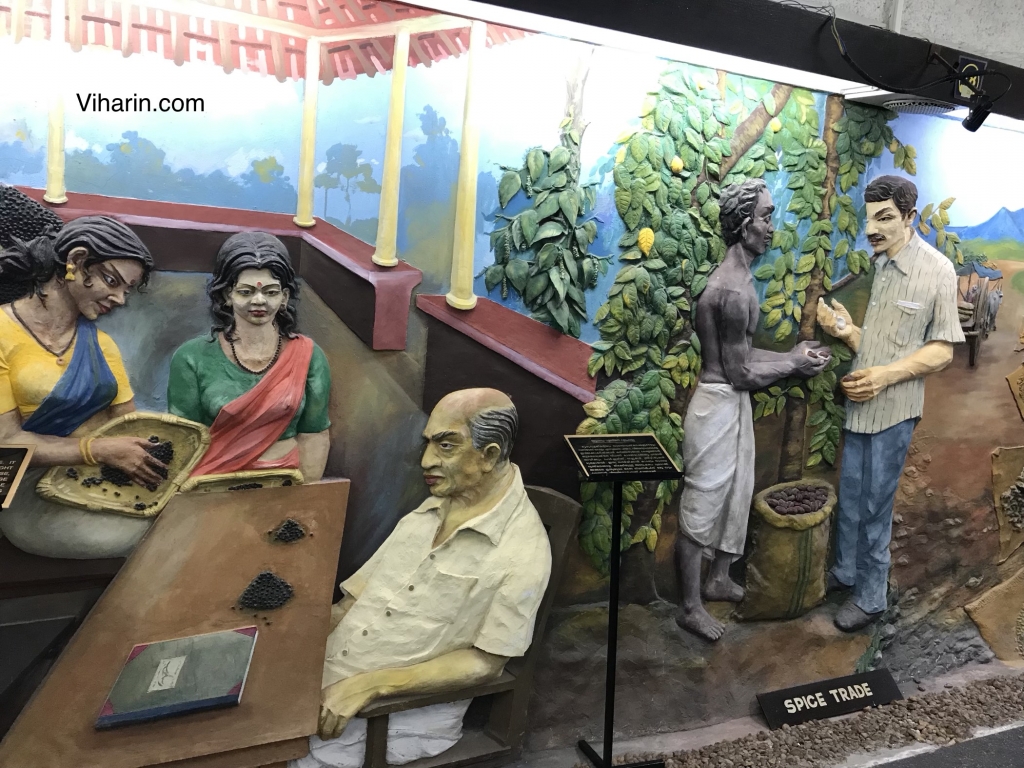 Kerala Was the Queen of paper and spice trade. It was Kerala's Fame as the land of spices that brought foreign traders to land on it shores.The Portuguese,  Dutch and British traders came specifically for the trade of spices Which later contributed to the change of destiny of our country. The relief depicts spice market and Pepper Granary.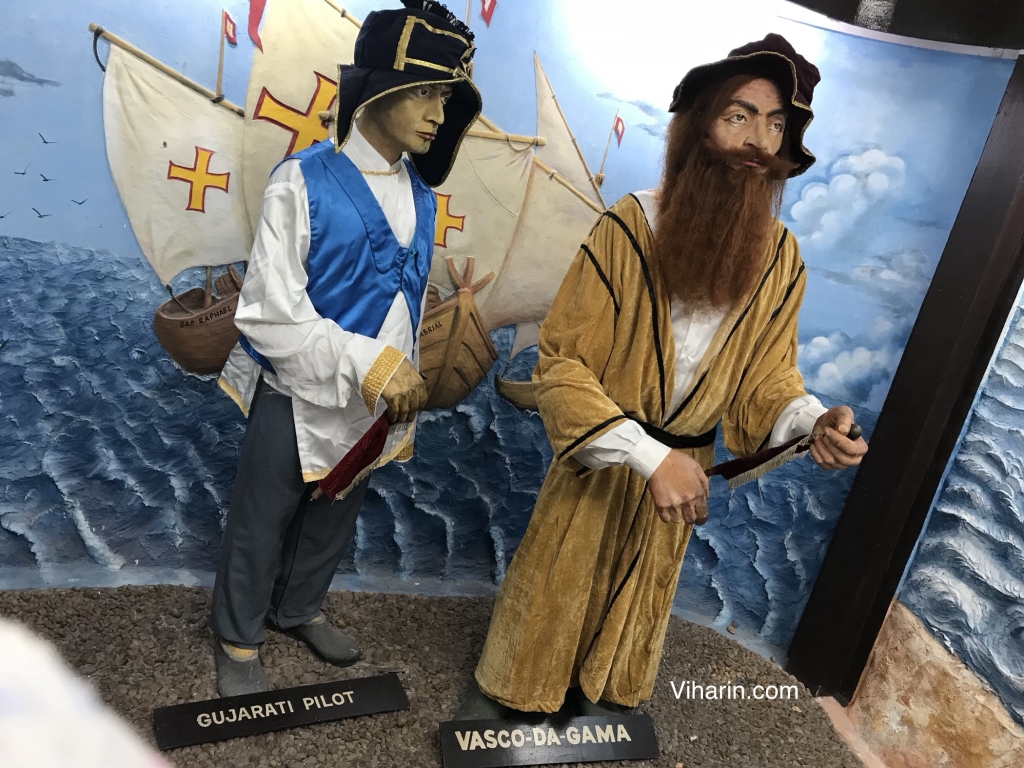 The relief showing the arrival of Vasco De Gama and the Gujarati Pilot against the backdrop of squadron of three ships on the historic voyage on board 'Sangabriel' , 120 tin ship. On 11th May 1498, After touching down the African Continent and the port of Millindi on the East Coast of Africa. The Gujarati Pilot's services were used by Vasco- De – Gama  from Milindi to Calicut. The landing of Vasco – De- Gama marked the entry of new era in the history of India.
Seeing the statue of Vasco- De- Gama and Gujarati Pilot, all my childhood memories of history were dancing in front of my eyes.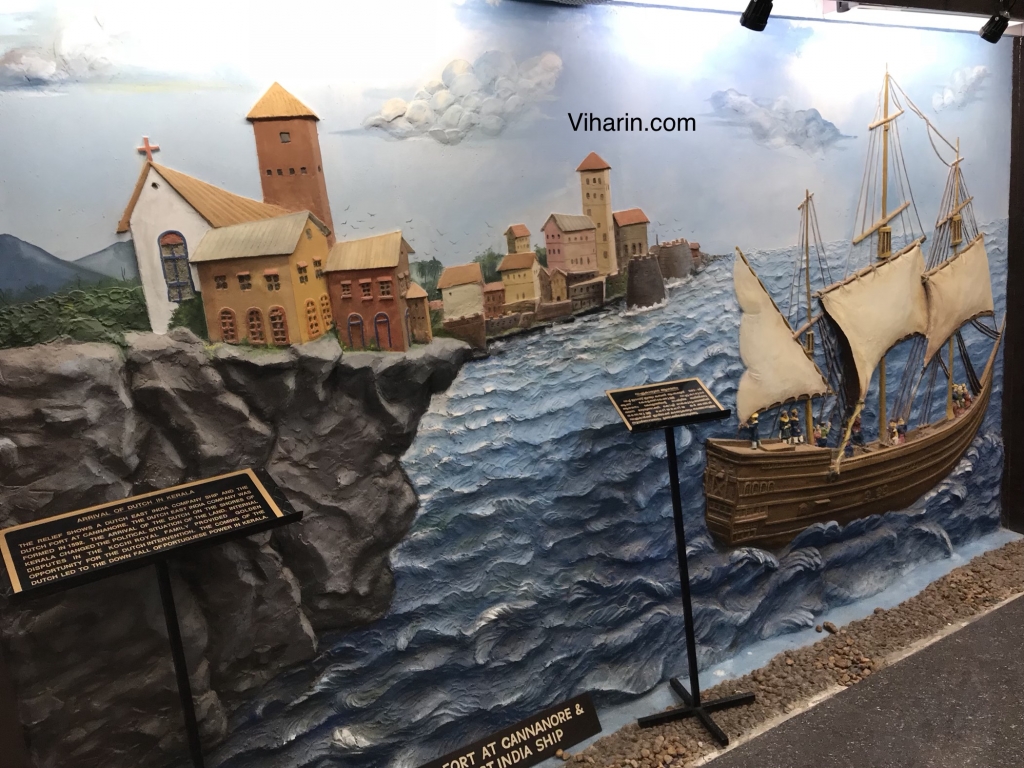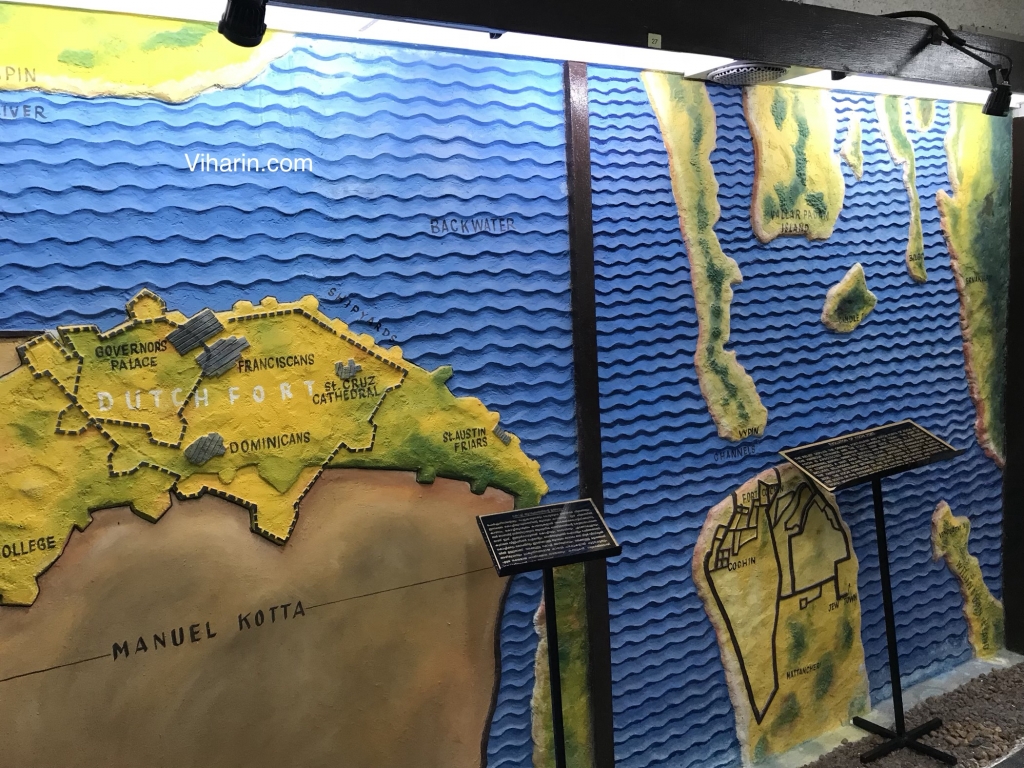 The relief depicts evolution of Port Kochi.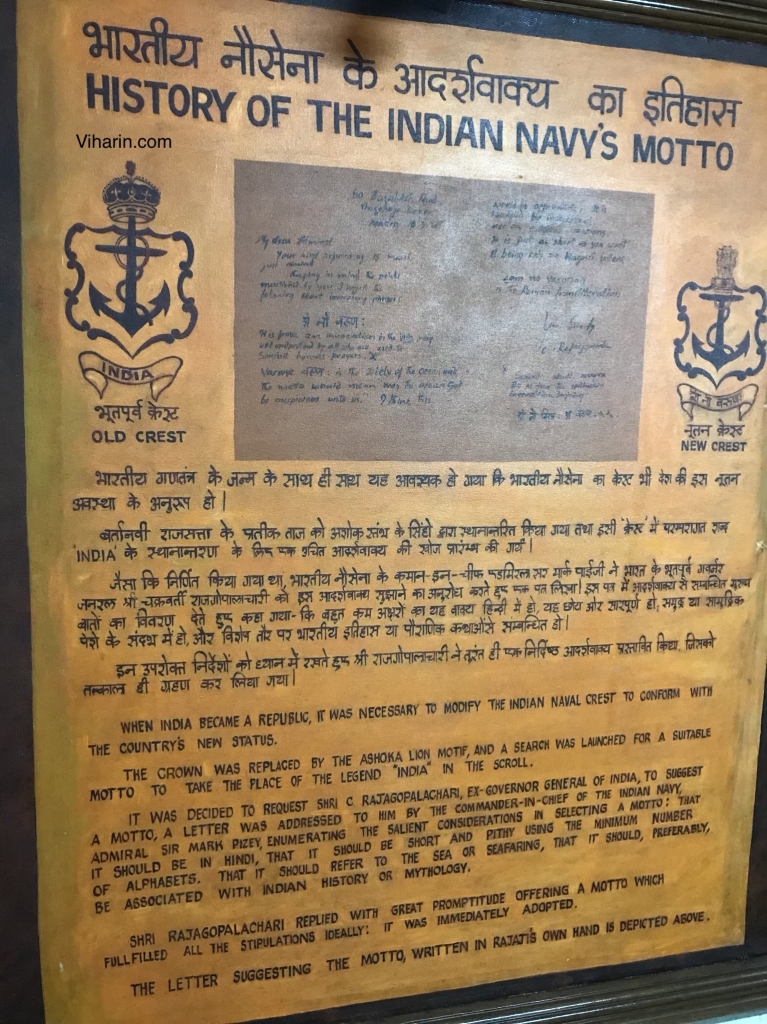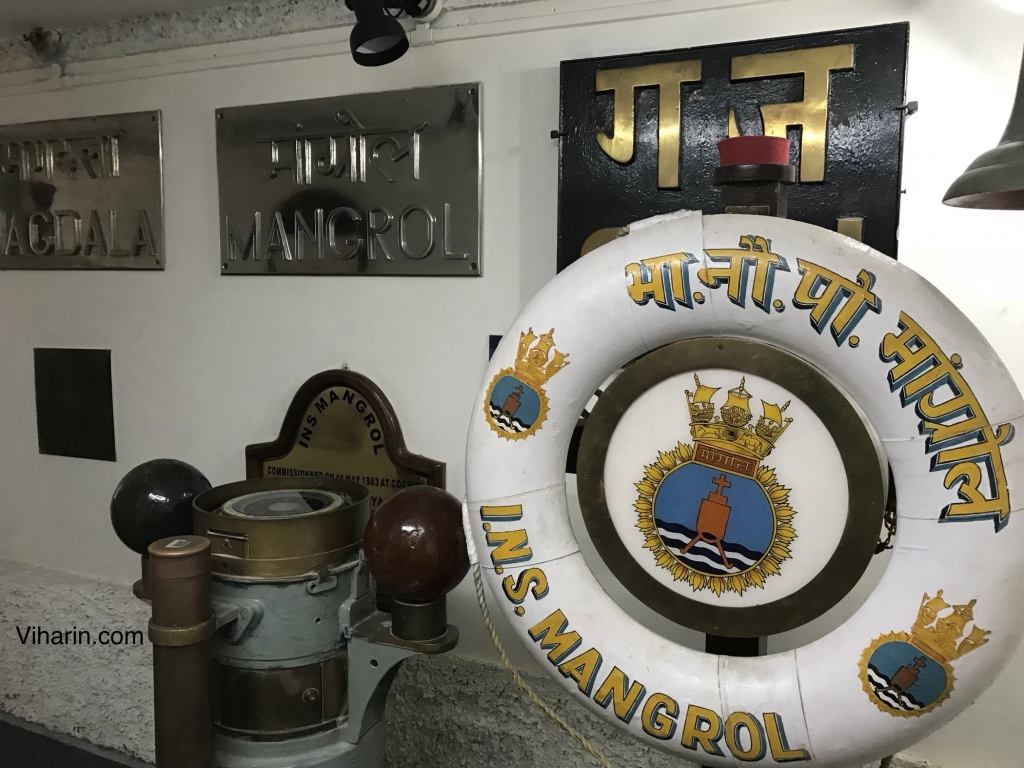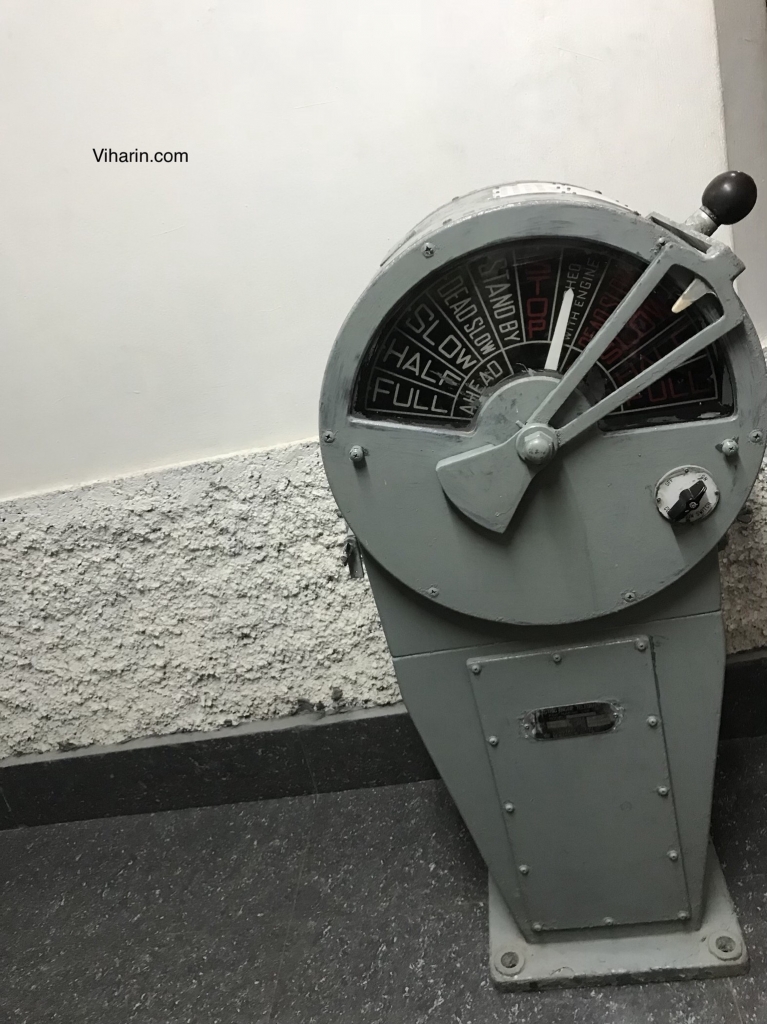 Aircraft carrier INS Viraat leaving Cochin Harbour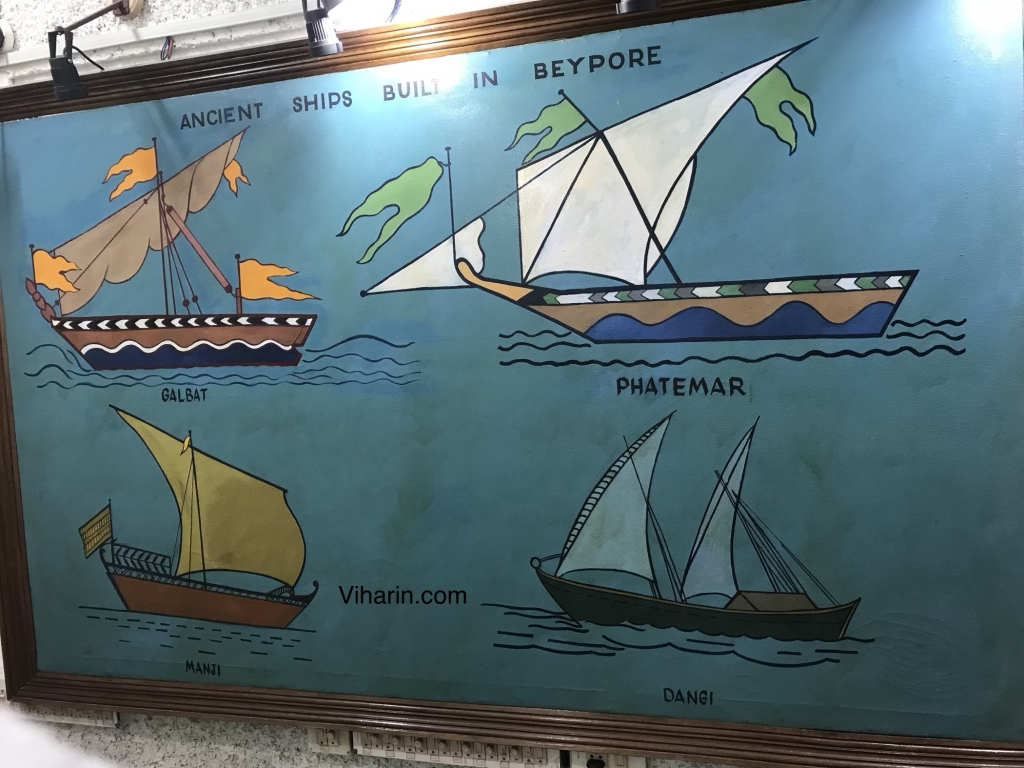 Various types of ship built at Beypore. Please ship were mainly constructed from teakwood. No metallic nails wooden plugs Were driven into the planks.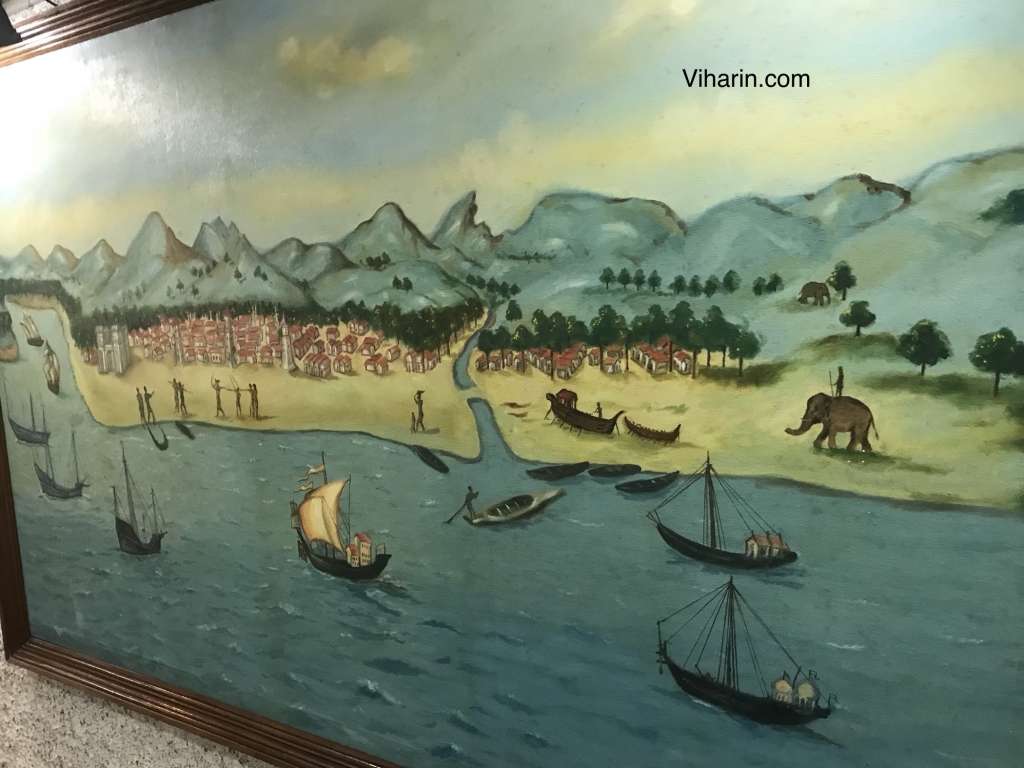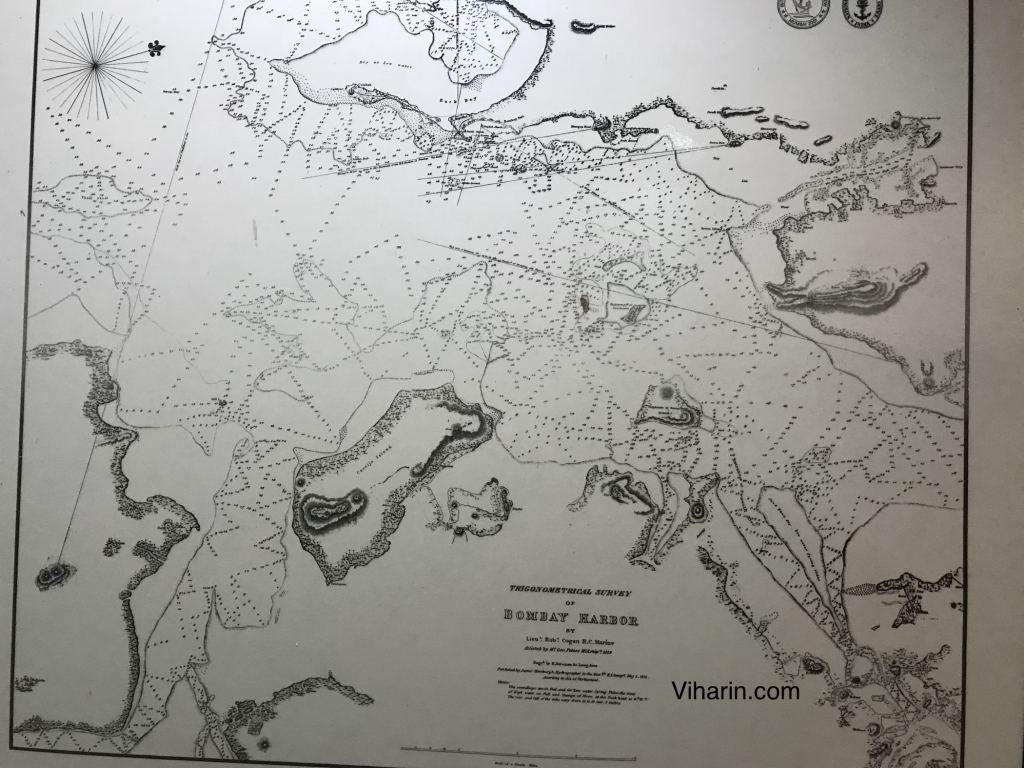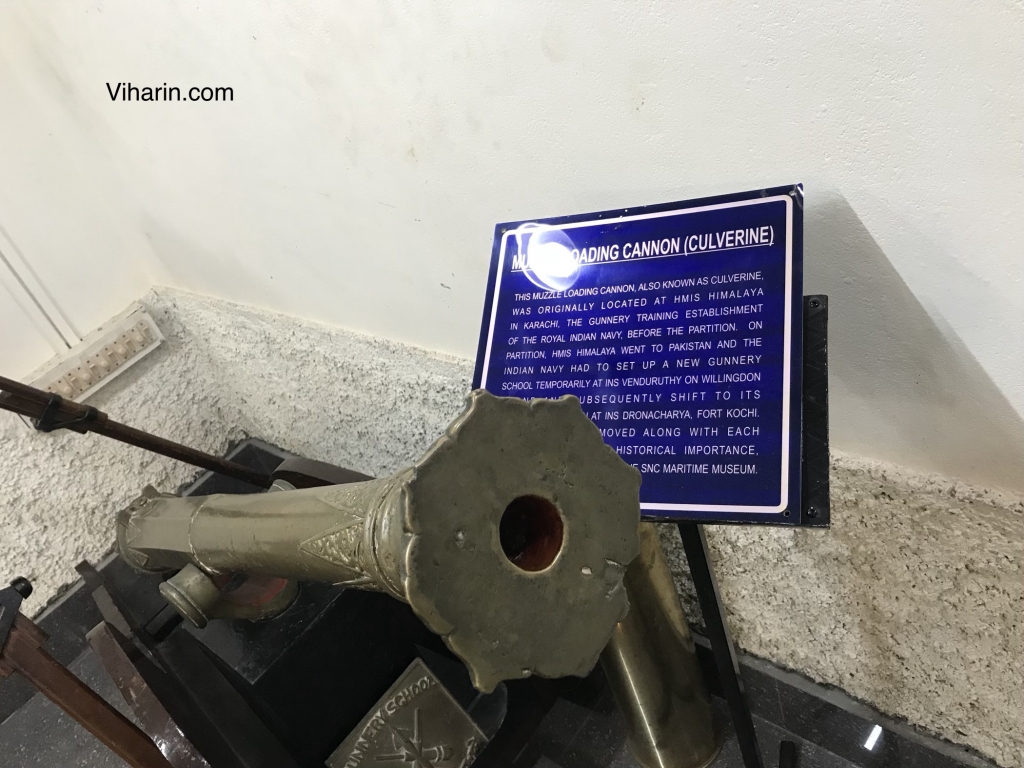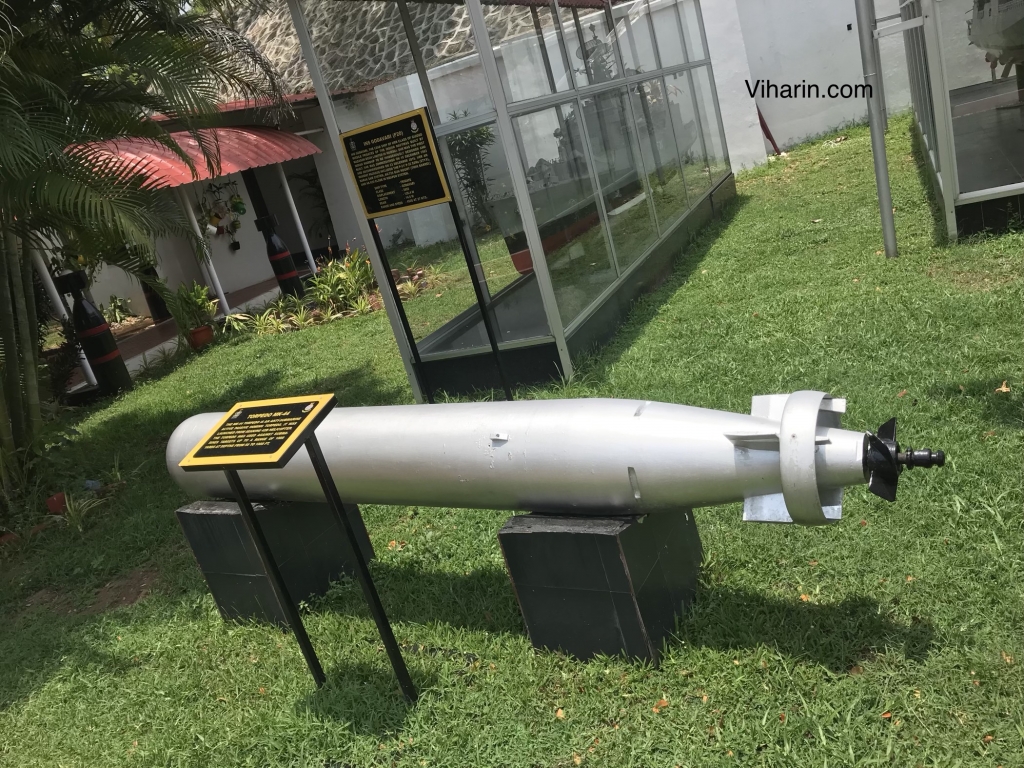 Torpedo MK 44 was used Against submarine targets up to a range of thousand yards at depth from 50 to 1000 feet.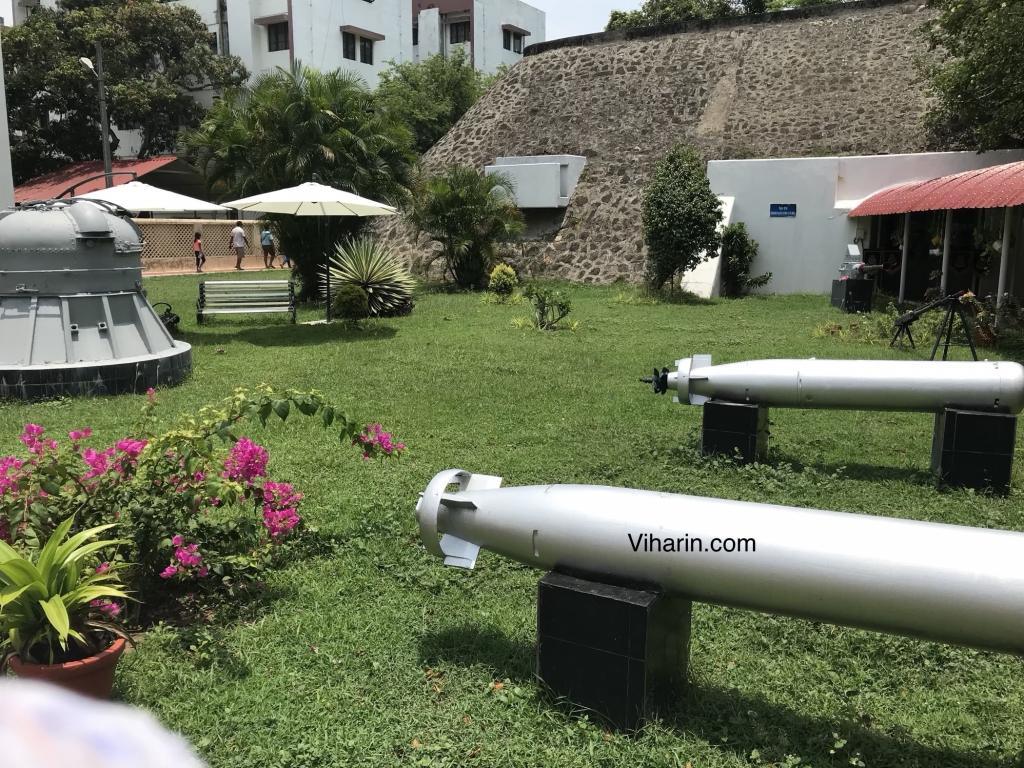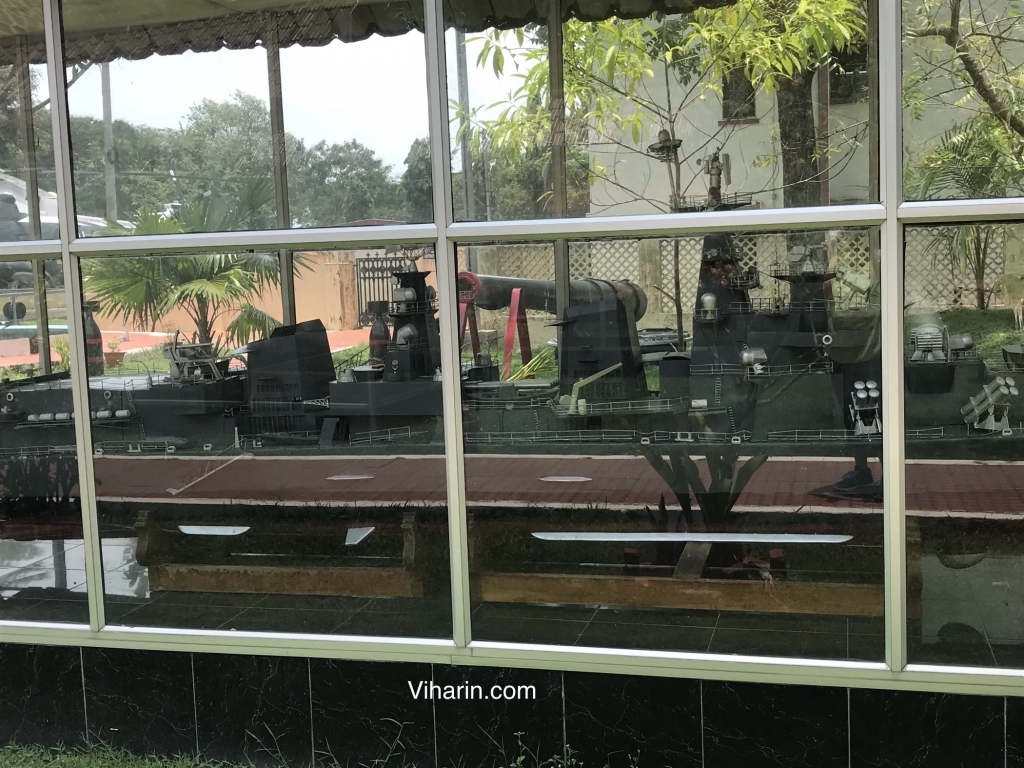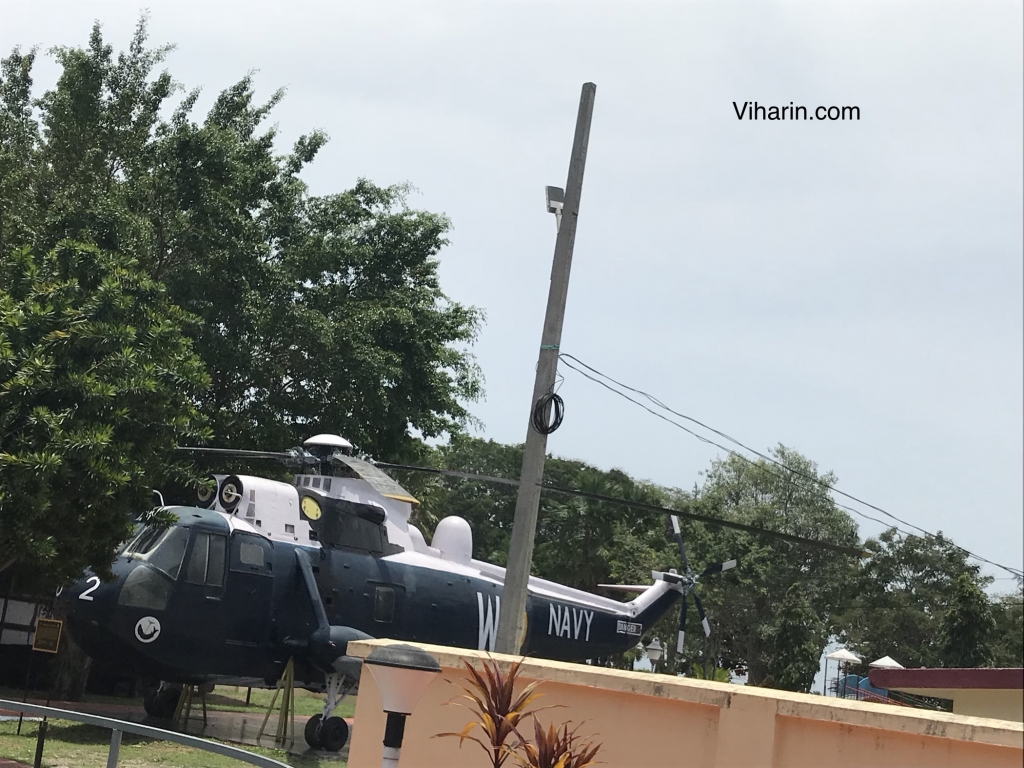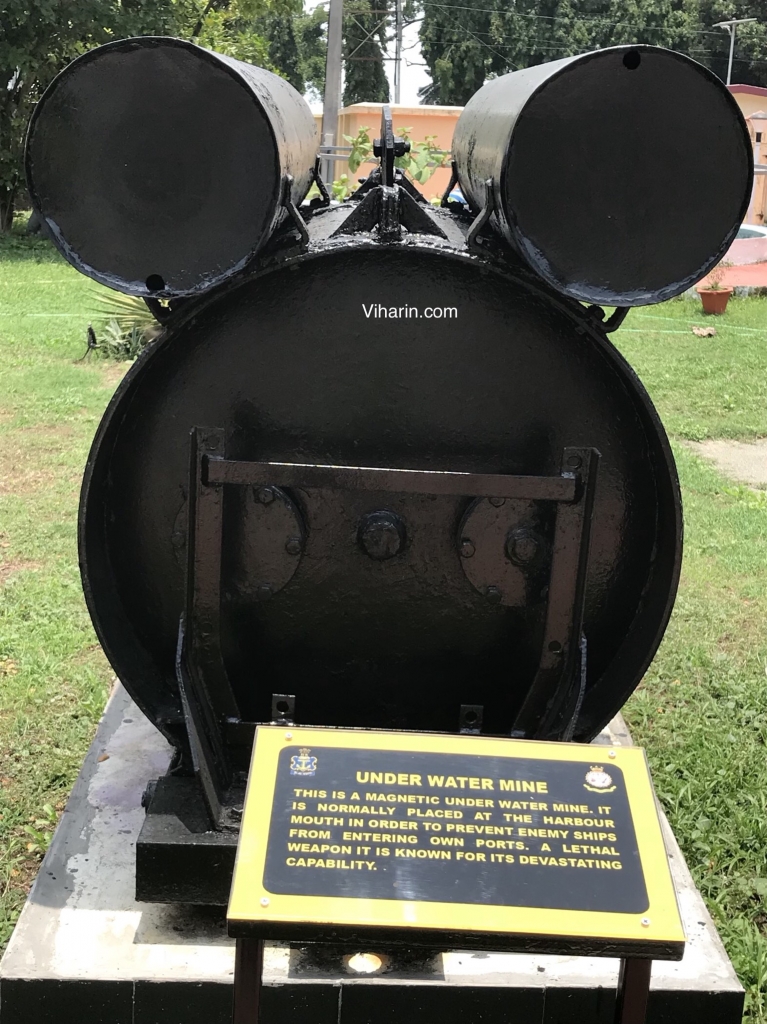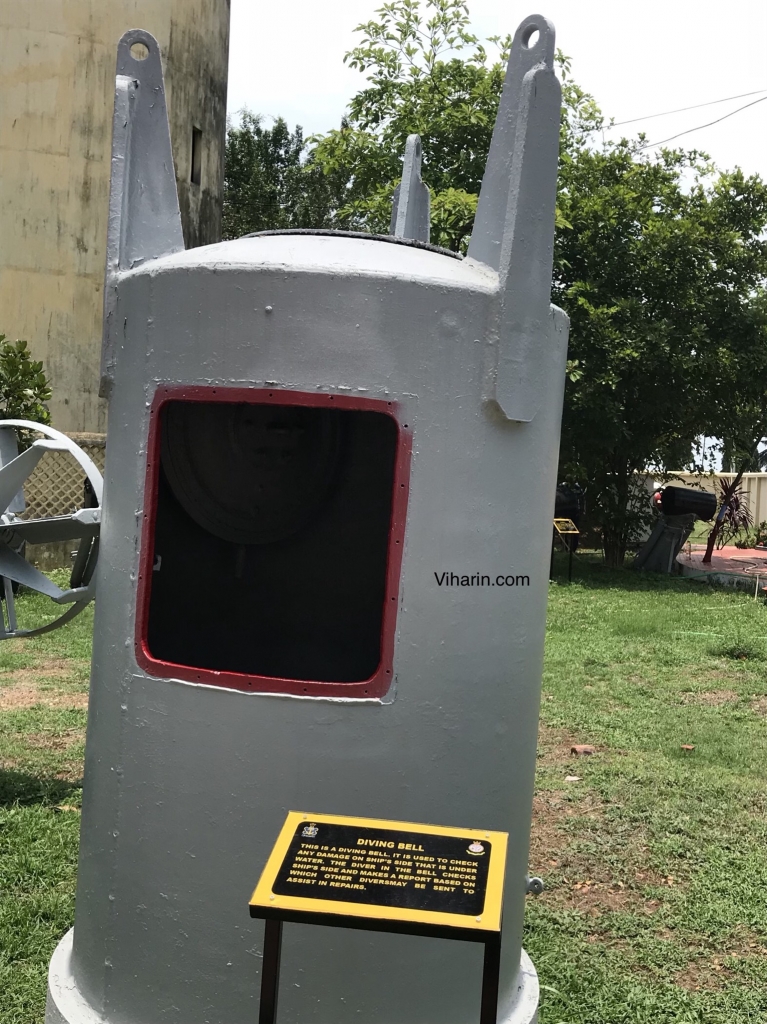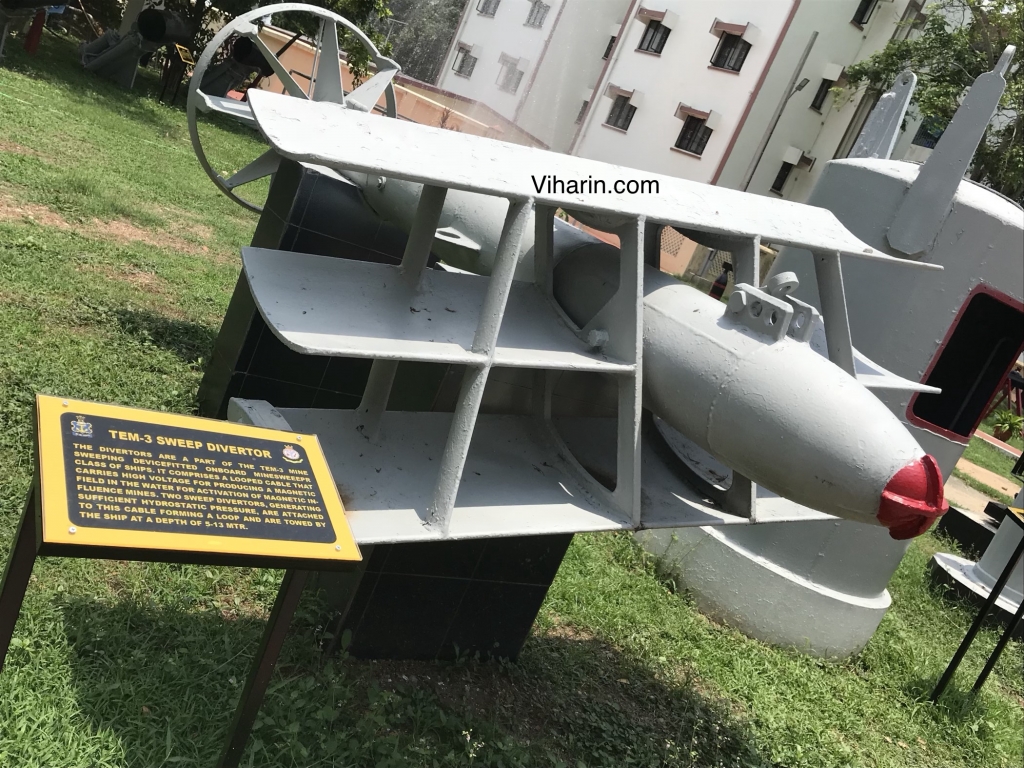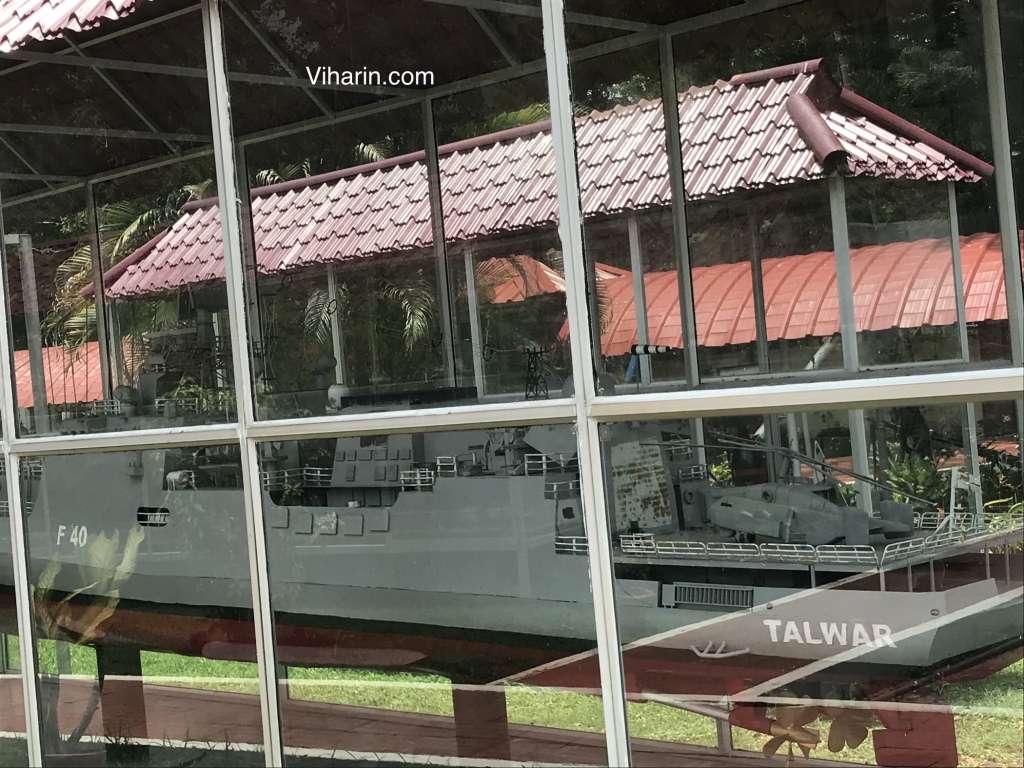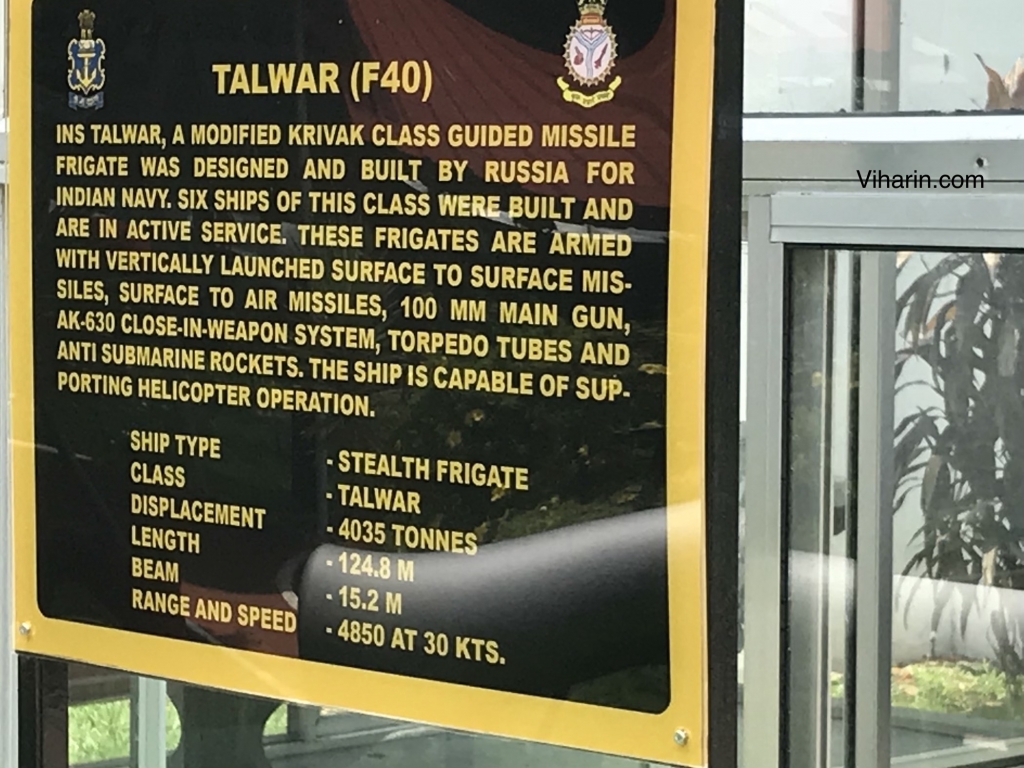 You will feel proud upon seeing all these weapons.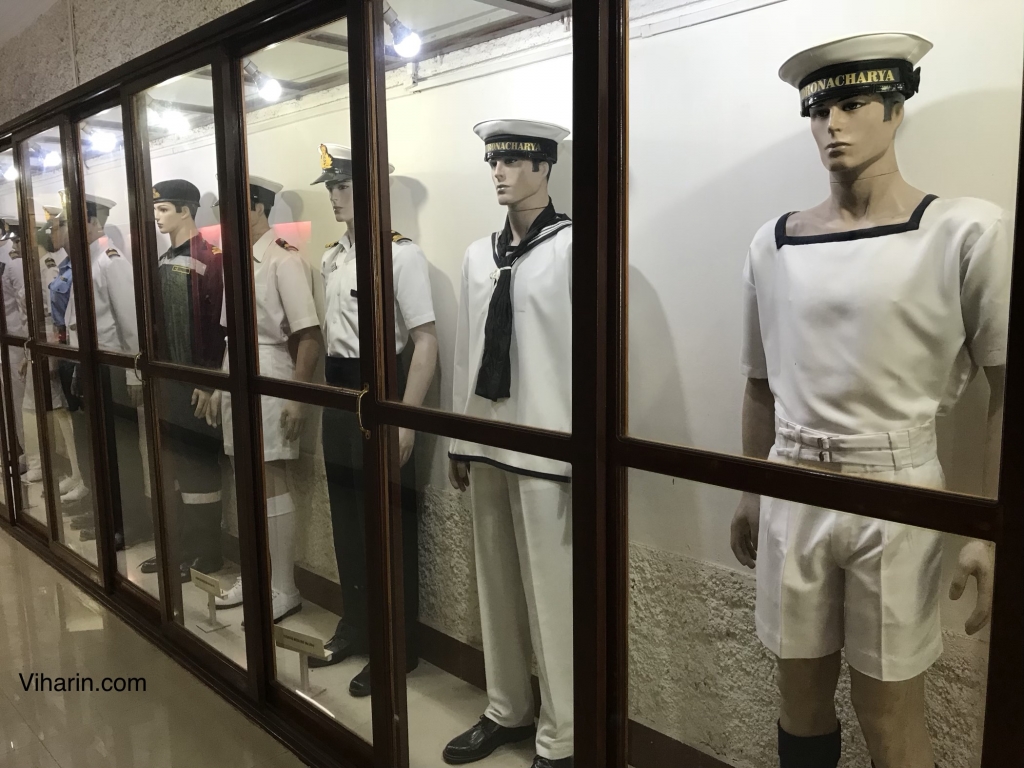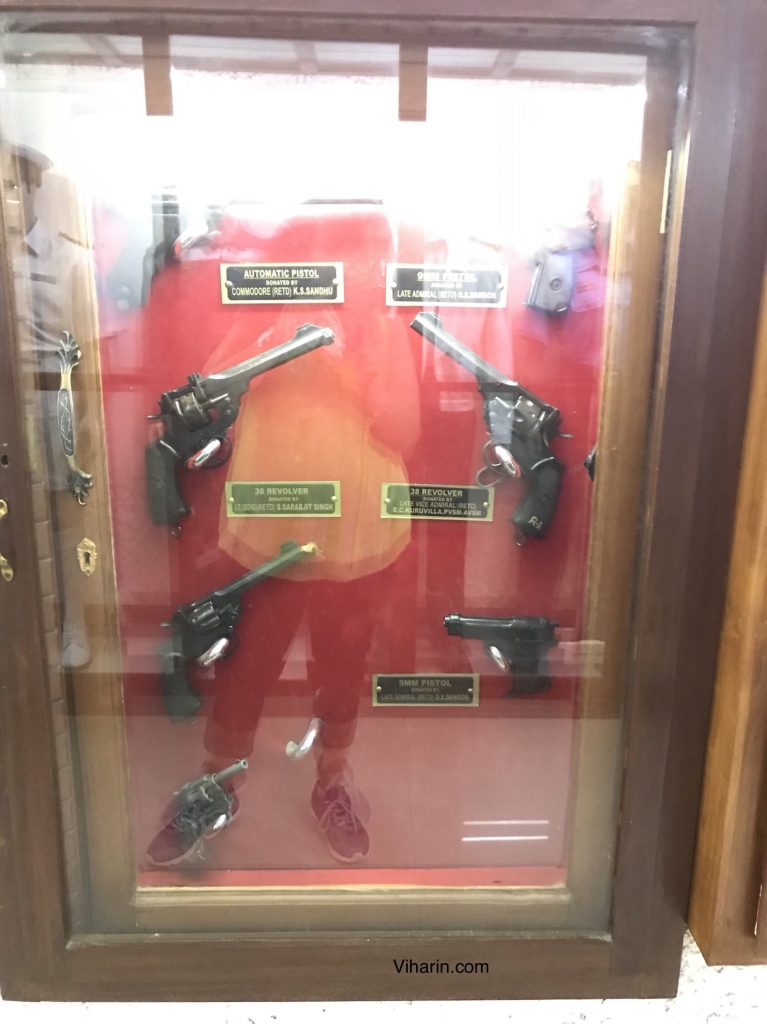 This is a very knowledgeable museum and well kept. Highly recommended. One must must visit when in Kochi
Nidhi KM
All information sourced from the museum
© Viharin.com®