After having breakfast at the Hotel, we began our journey towards the beautiful landscape of Tuscany. Florence, the capital of Tuscany is one of the fashion cities of the world. I was very excited to visit the same. Florence is very beautiful. It is also called as the Athens of the middle ages.
We had a stop over at Paizzale
Michelangelo point, which overlooks the city.
The view of the city from the Michael Angelo point is marvellous. The point  was on top of the city and we enjoyed the view of the whole city from Michelangelo point.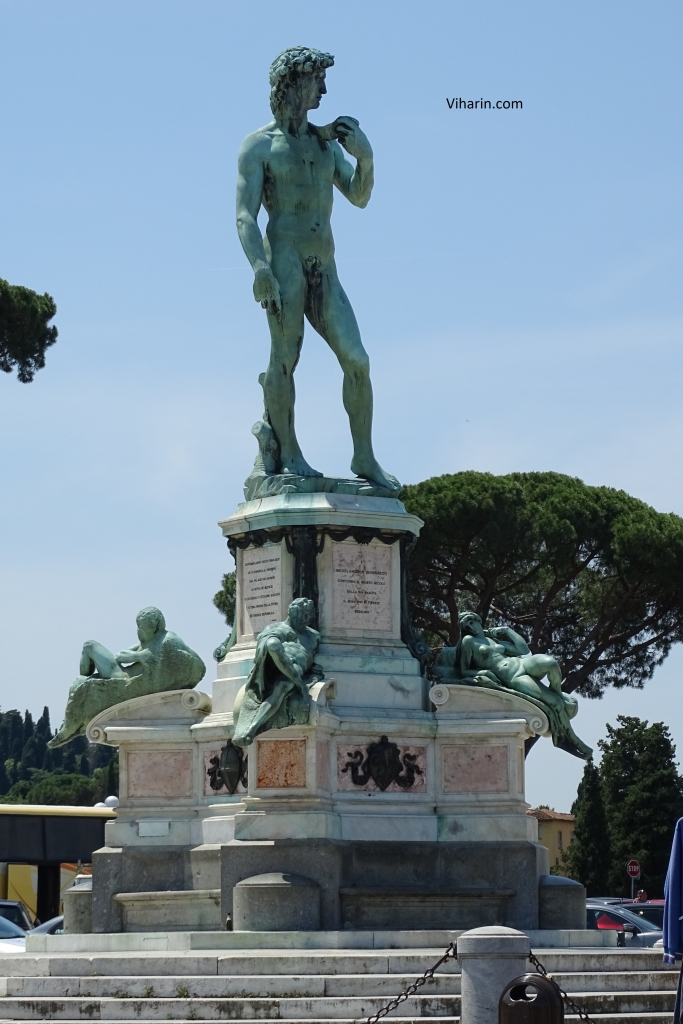 There is a lush green garden below the point. A river passing by.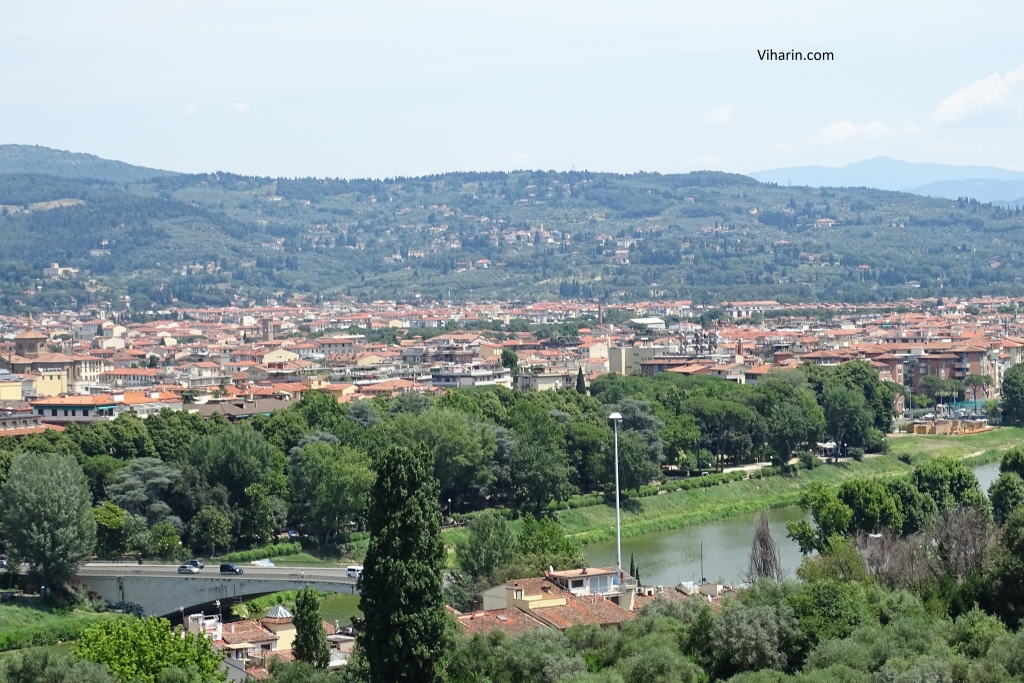 There are many bridges on the river that create a spectacular view on the site.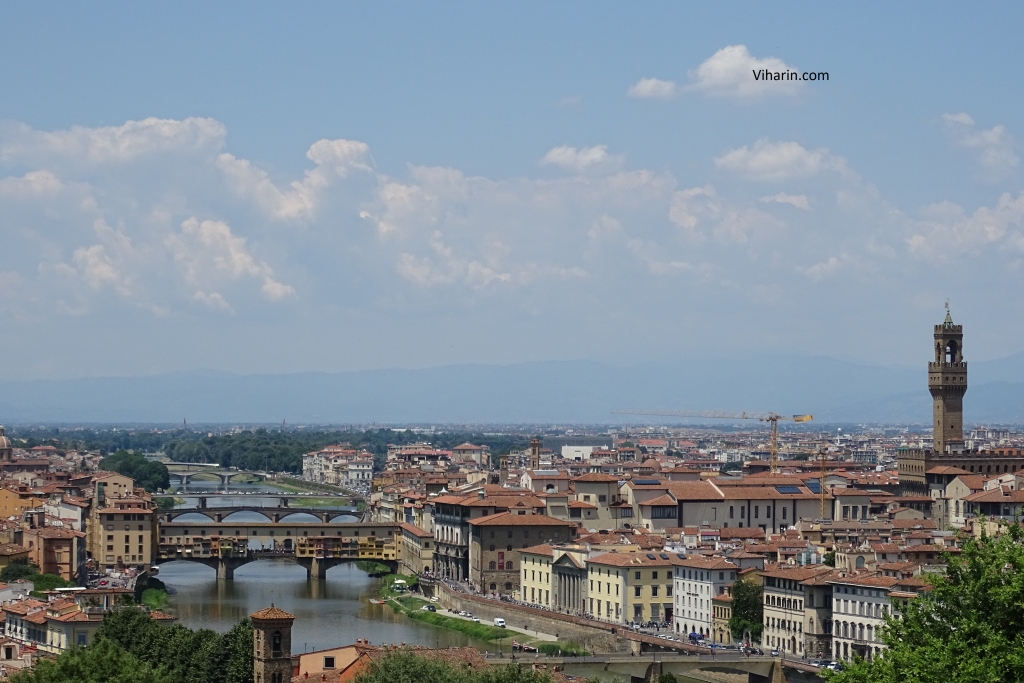 Whole skyline of Florence city reflects the amalgamation of old and new structures. There is a strong reflection of past in the present appearance of the city.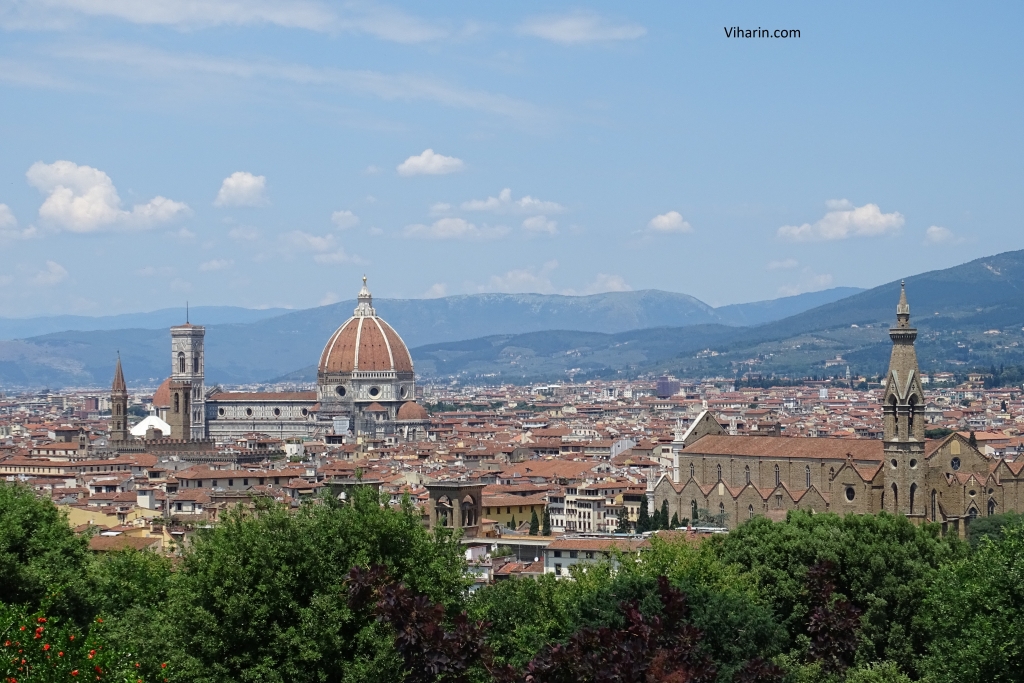 There are many small vendors in the area selling souvenirs and other gifting items. The place is very happening.
Nidhi KM
©Viharin.com®