I wanted to stay at a property in Nainital that provided views of one of the lakes either Bhimtal or Naini lake. I looked at various options when I came across an offer to stay at The Palace Belvedere by Mr. Ajit Jain, owner of the marketing division of The Palace Belvedere , Ananya Hotels.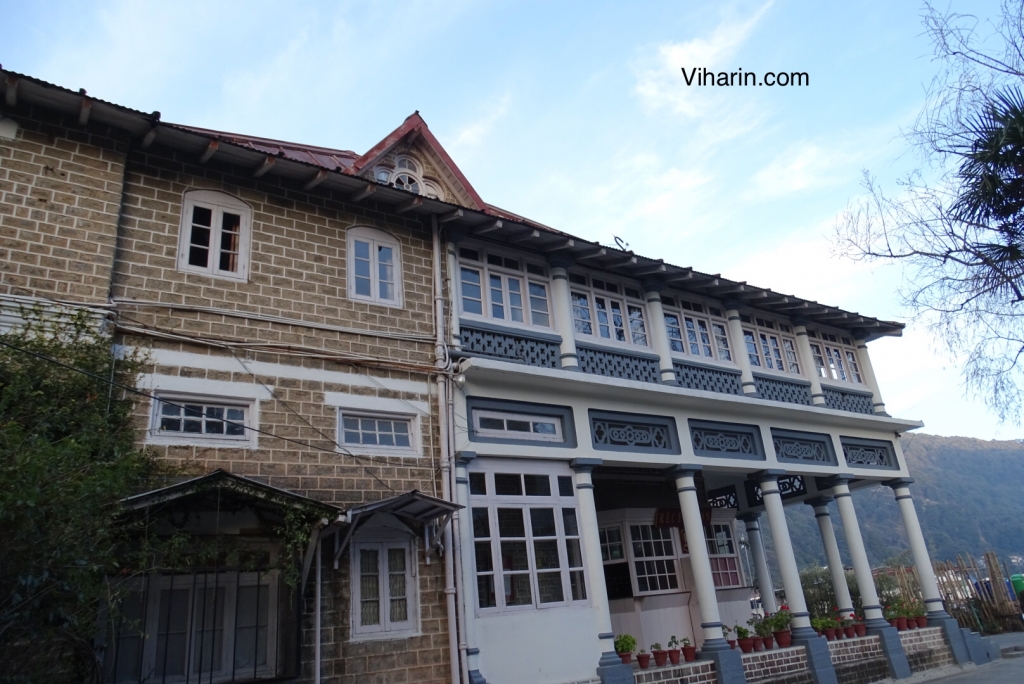 I looked at the property on the website and was convinced to stay in the same. Mr. Ajit has said good words about the property and so I was eager to review the property.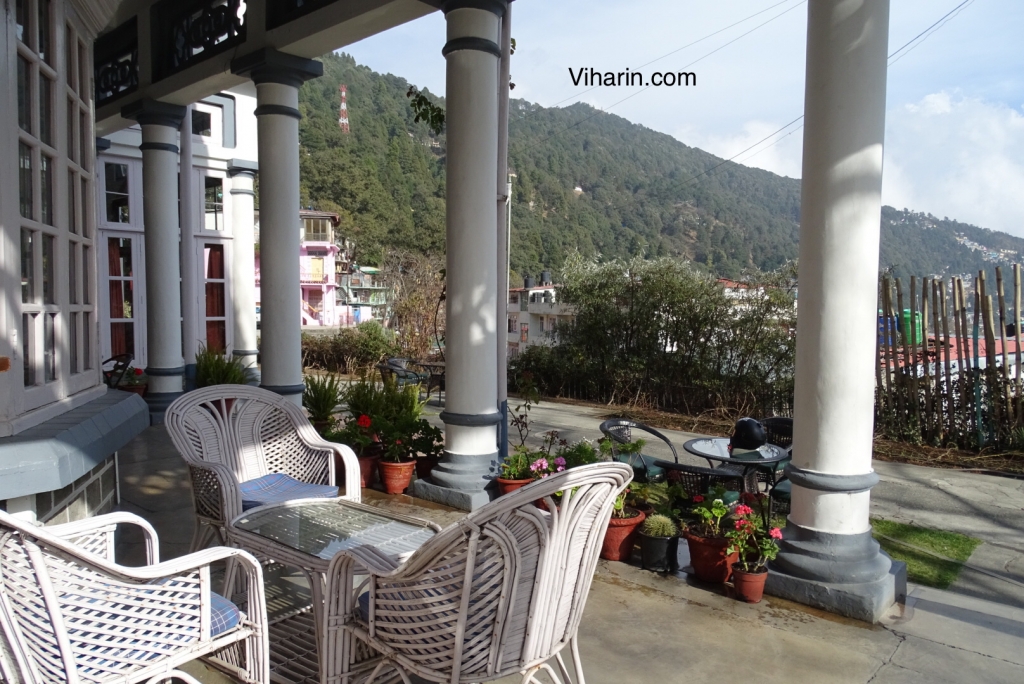 We reached around 3pm. Our GPS system made us reach the location conveniently. The approach to the property is in a narrow lane with a steep slope. But I was thrilled to look at the Heritage property, Palace Belvedere. It was exactly as per the photos I had seen. Location of the property is perfect as well. Only five minutes walking from the mall and yet at a quiet place.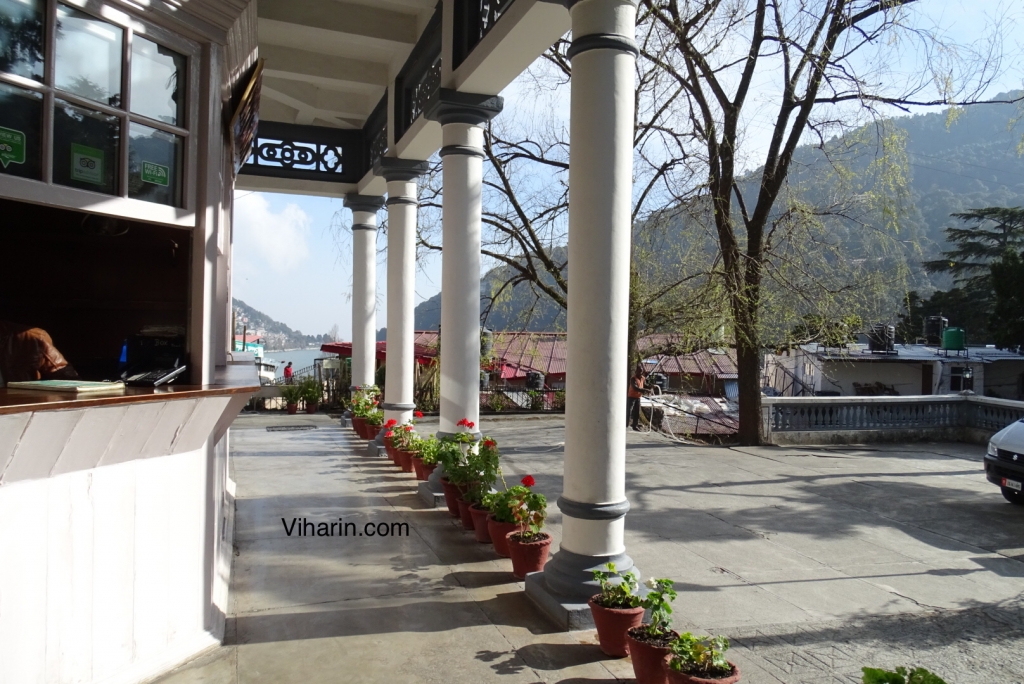 Ambiance at The Palace Belvedere
The property was painted white in colour with grey coloured big stones having beautiful colourful flowers around. Overall combination was attractive. The property overlooks Naini lake at Malli Taal.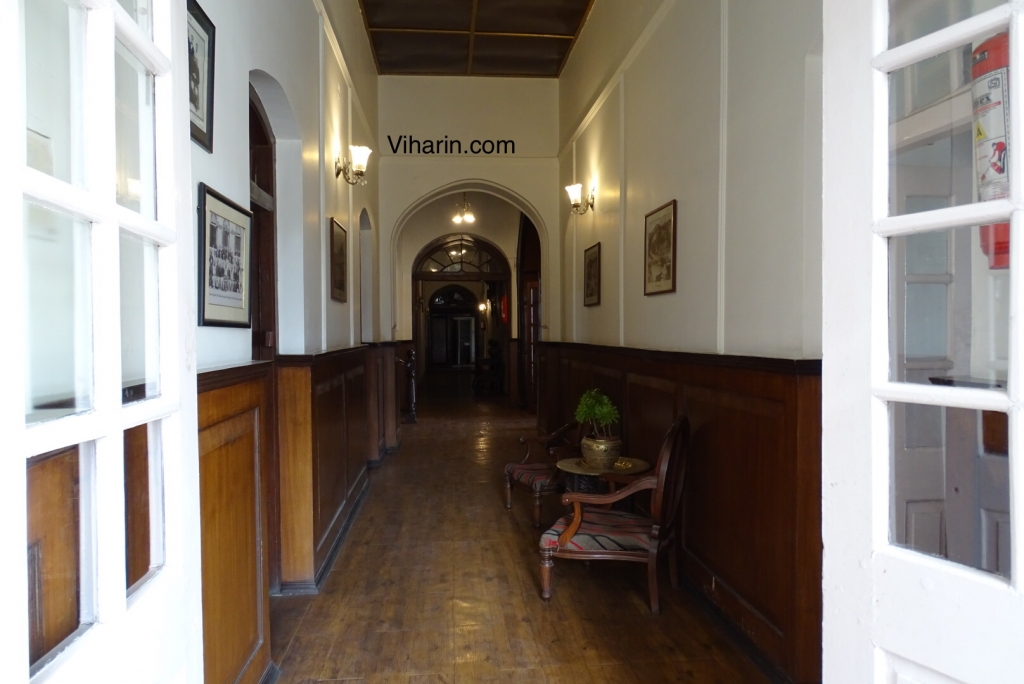 Post the small reception, there is a corridor that leads to a restaurant and then a lounge. Both of them overlook Naini lake.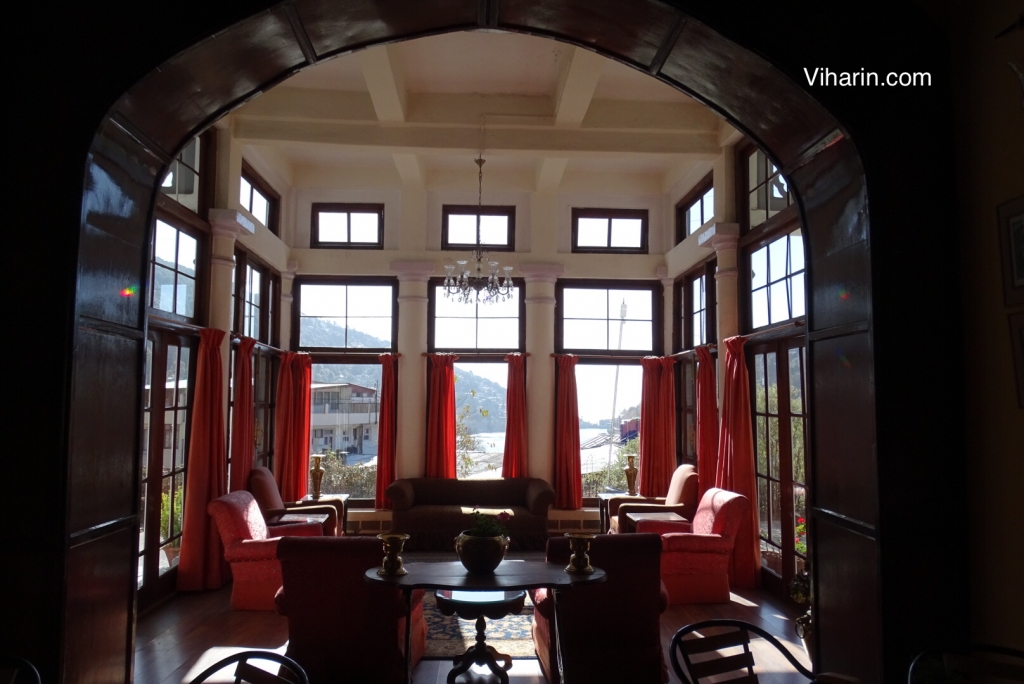 Going up , there is an area dedicated to carrom board. On both levels, there are displays of animal skins that were hunted during royal times some hundred years ago. We saw skins of Leopards, tigers, lioness, bear and more.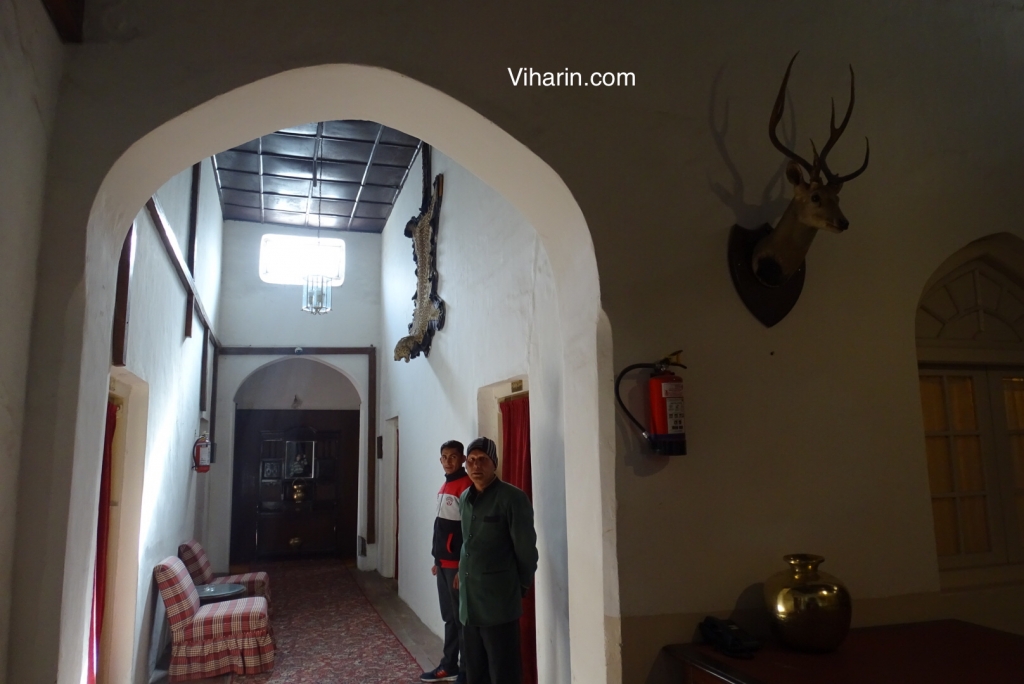 The property belongs to the royal family of Raja Baldev Singh of Awagarh.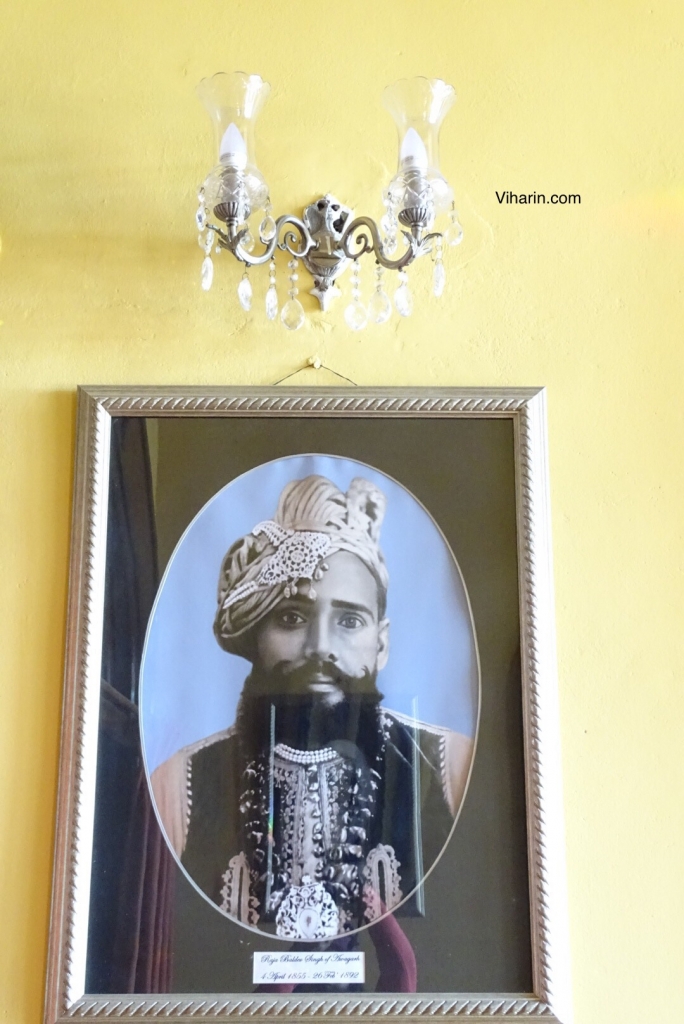 Some of his arms were displayed as well.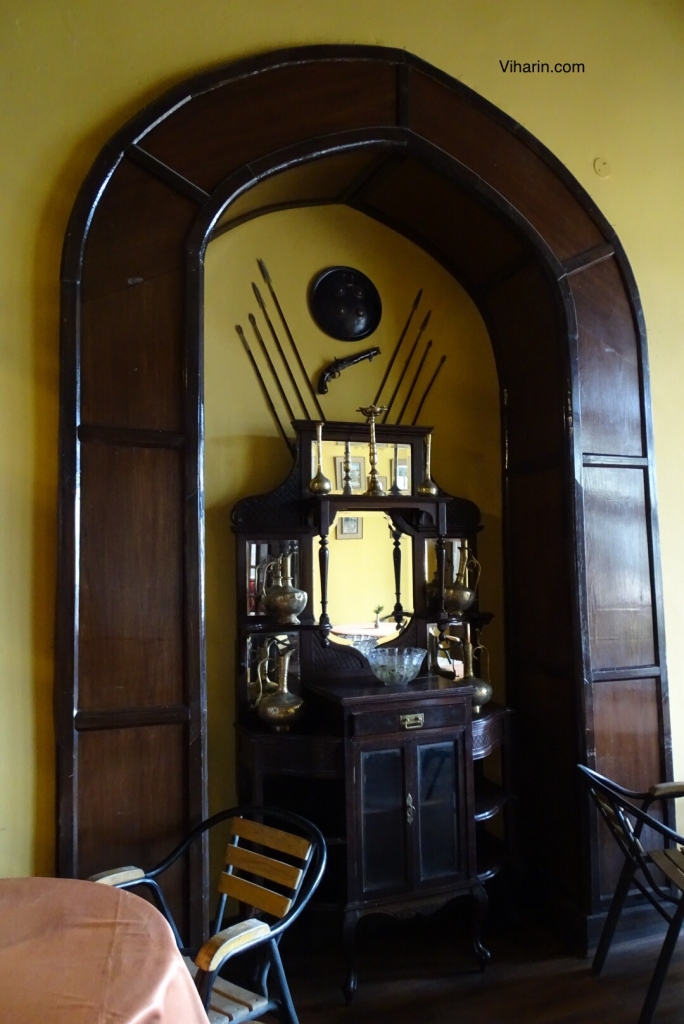 Our Room
We stayed in a family suite. Both rooms had view of lake.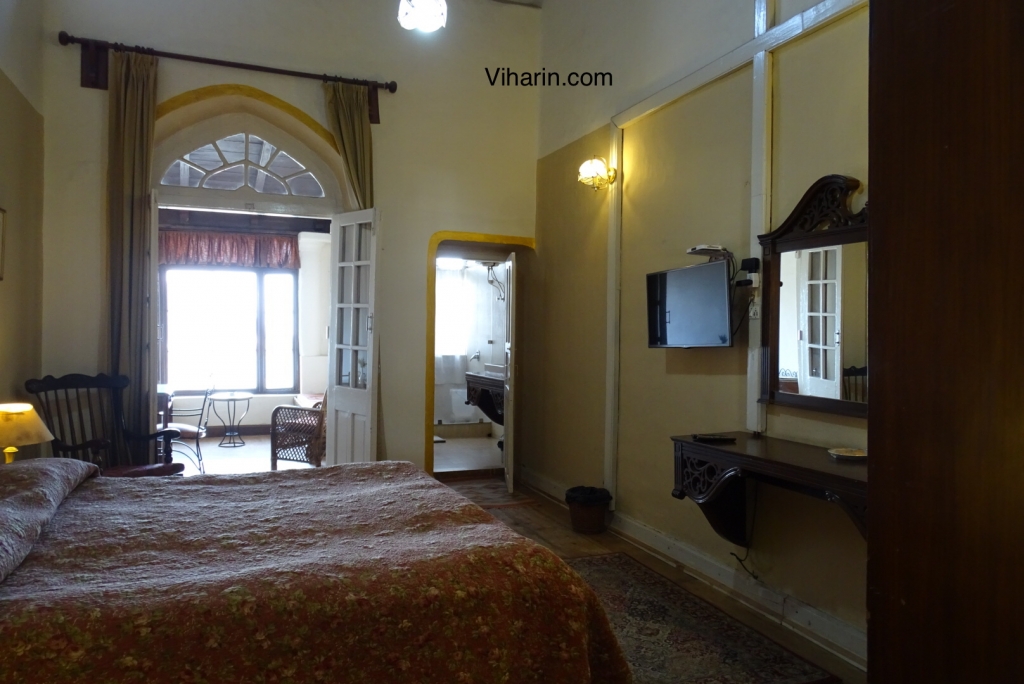 Rooms were well equipped with wifi, big heaters, tea/ coffee maker, living room. Roofs of both rooms were very high. There were also big windows near the roof to keep room bright. We could get the feeling of being in a palace. We used to enjoy our meals there in the little living room.
Food
Food was fantastic! We had snacks first vegetable cutlets, veg pakoras, Burash drink was different which was extracted from the flower of Burash.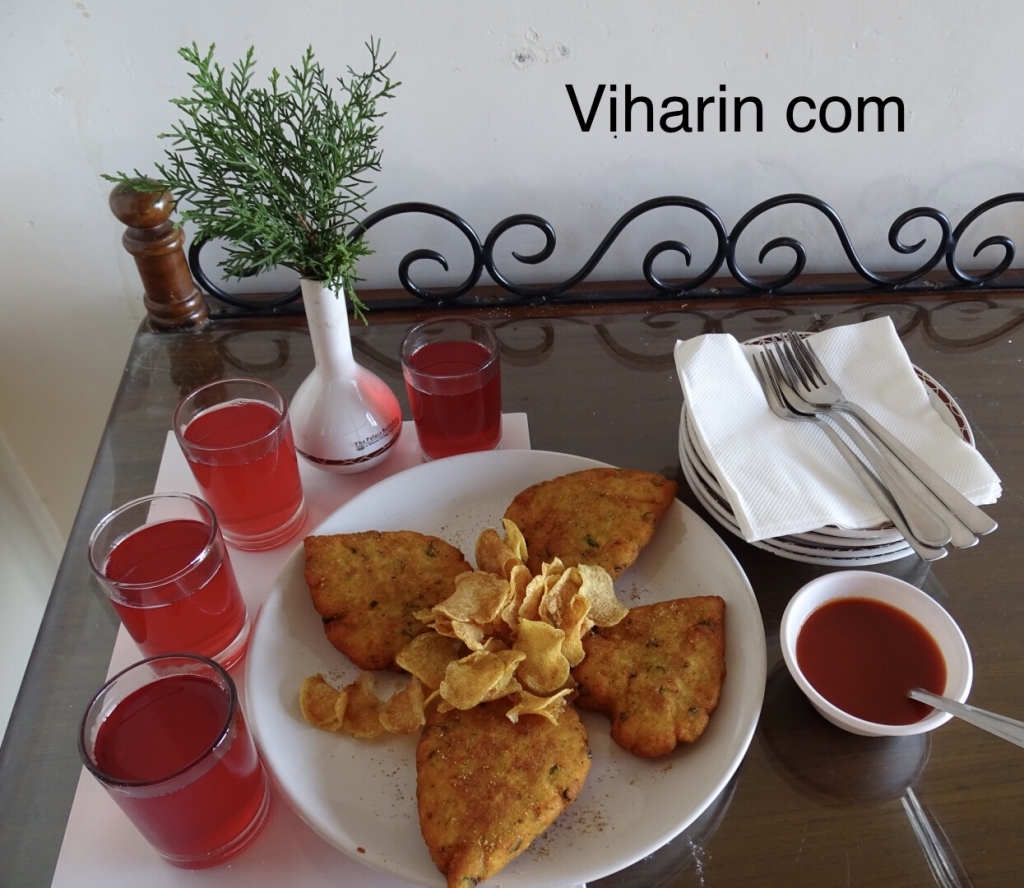 It was a refreshing drink. I loved both the taste and colour of the same. Veg pakoras were crisp and not at all oily. Vegetable cutlets were delicious with perfect blend of spices and vegetables.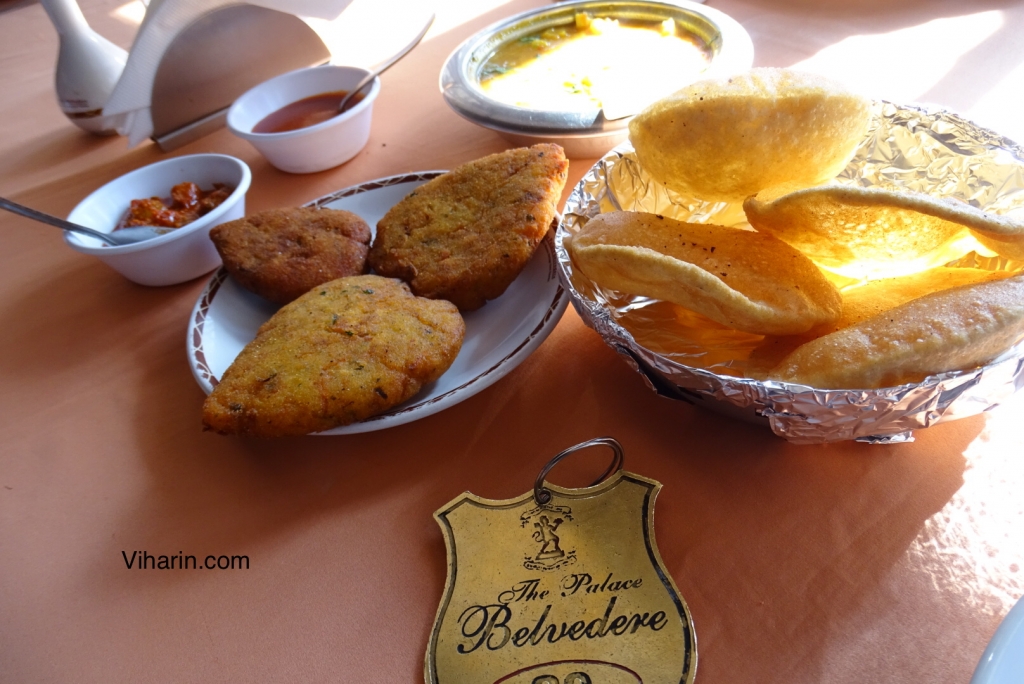 I loved them. Food was very homely and hygienic. We also had poori aalu along with pickle. That's my favourite breakfast. Puris were crispy and aalu were luscious as well. My little kid got so lured by paranthas that before leaving the palace, he could not resist eating salted parantha. Paranthas were so soft that all of my family members had a gala party time with splendid scenic views.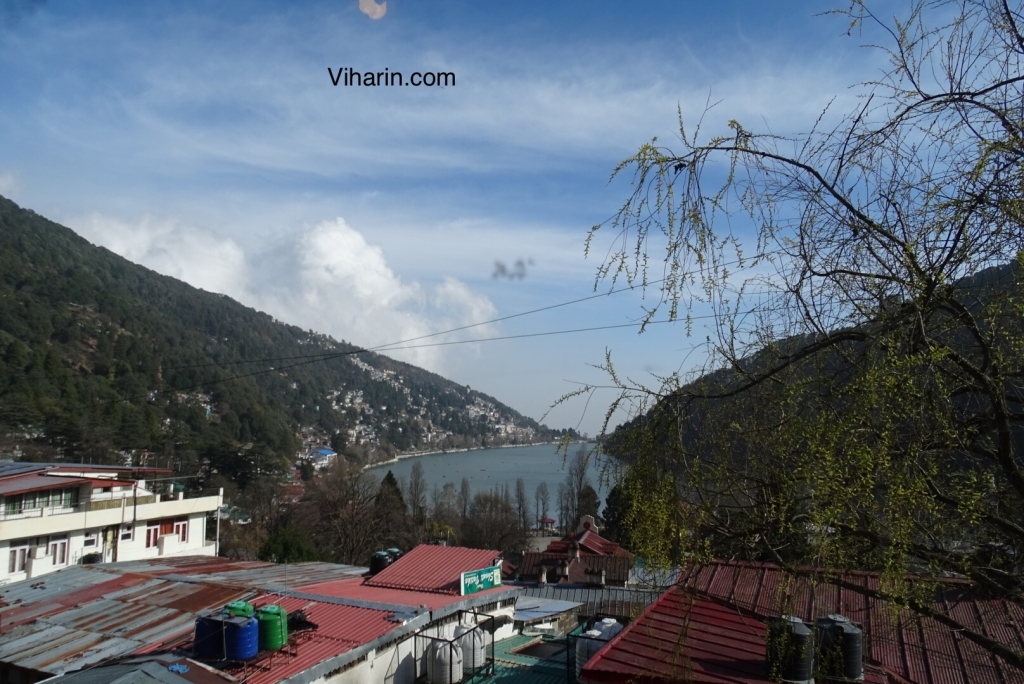 Service
Service by the staff was courteous. They were prompt at service and served with great hospitality
Overall , it was a great experience. I highly recommend this property. Mr. Ajit of Ananya Hotels had truly said about the great experience of the property.
Nidhi KM
© Viharin.com ®