After our impressive Stenaline Cruise, we headed to Netherlands. Beautiful Madurodam excited all of us and we were loving our trip. Then we were dropped at the Hague beach which treats your eyes with 11 kilometres of coastline!
There was a residential area, then shopping complex . There was another area which was full of entertaining amenities along with restaurants, kids shops. Soon, we could see the beach and the sea touching the sky! Wow! It was a lovely view.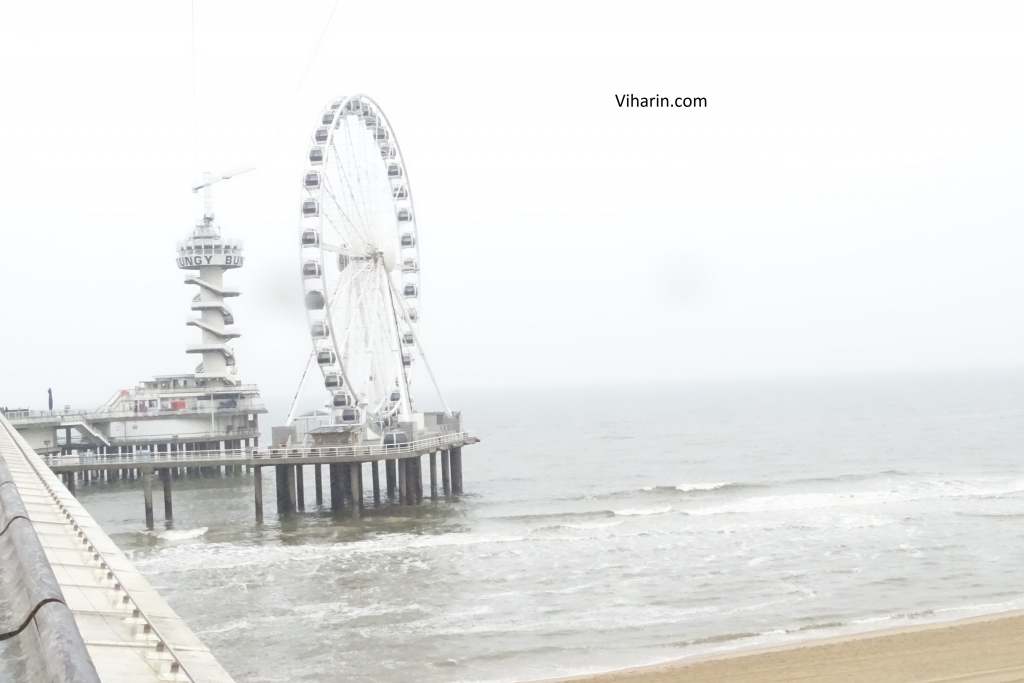 I wanted to touch the sea, sand and feel the cool breeze. Even kids were delighted at the sight of beach. We had gone to the most famous- Scheveningen.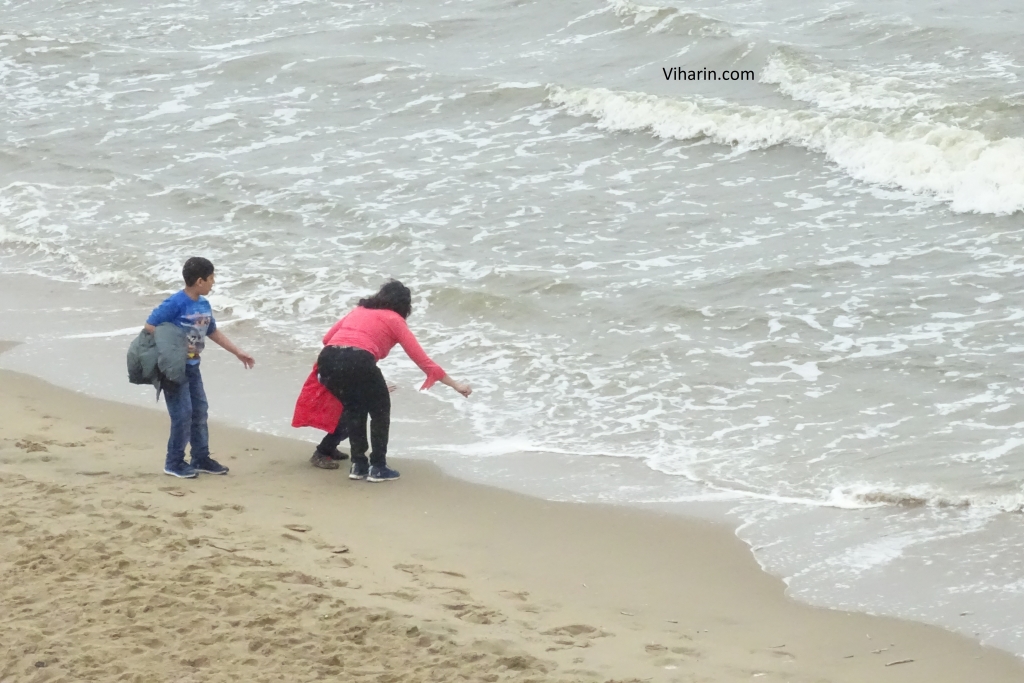 We took off our shoes and simply ran towards the beach. We touched its sand, played with waves. It was a beautiful experience. Just letting go of worries and enjoying the moment is a treasure in itself. We spent some 15 minutes there. Then, moved to the mall area overlooking the sea. It started raining in a few minutes. I was all the more happy. The view from open terrace was spellbinding!
Then after we strolled around in the shopping area that was full of entertainment zones and restaurants. Walking in the open area shopping complex by the sea was an experience in itself.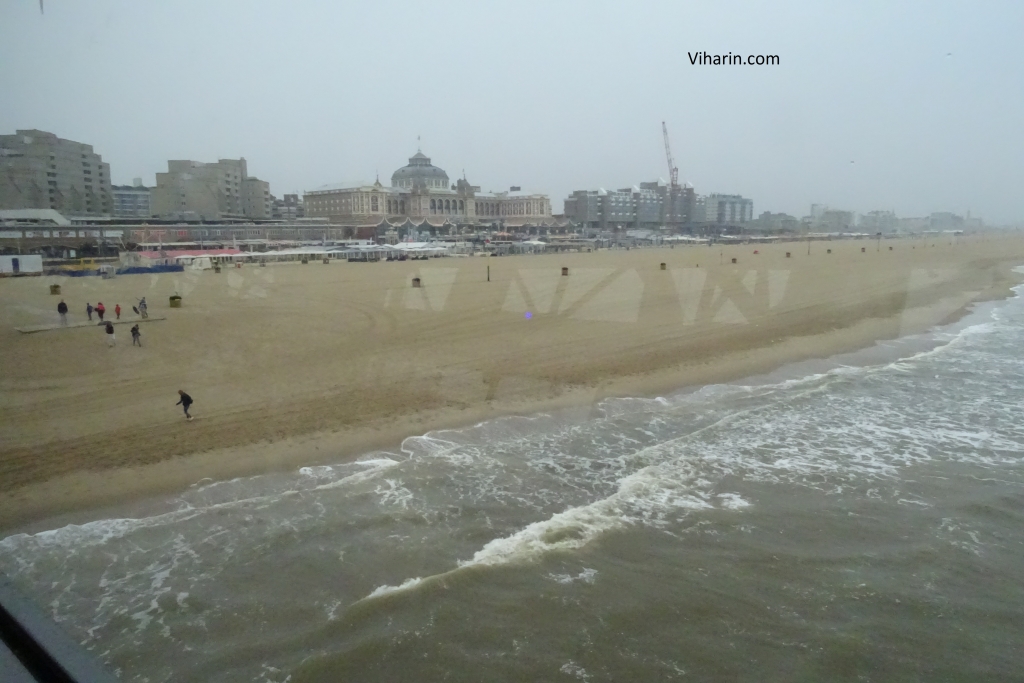 We spent some 1-2 hours in the area to have the feel. It was a nice time spent.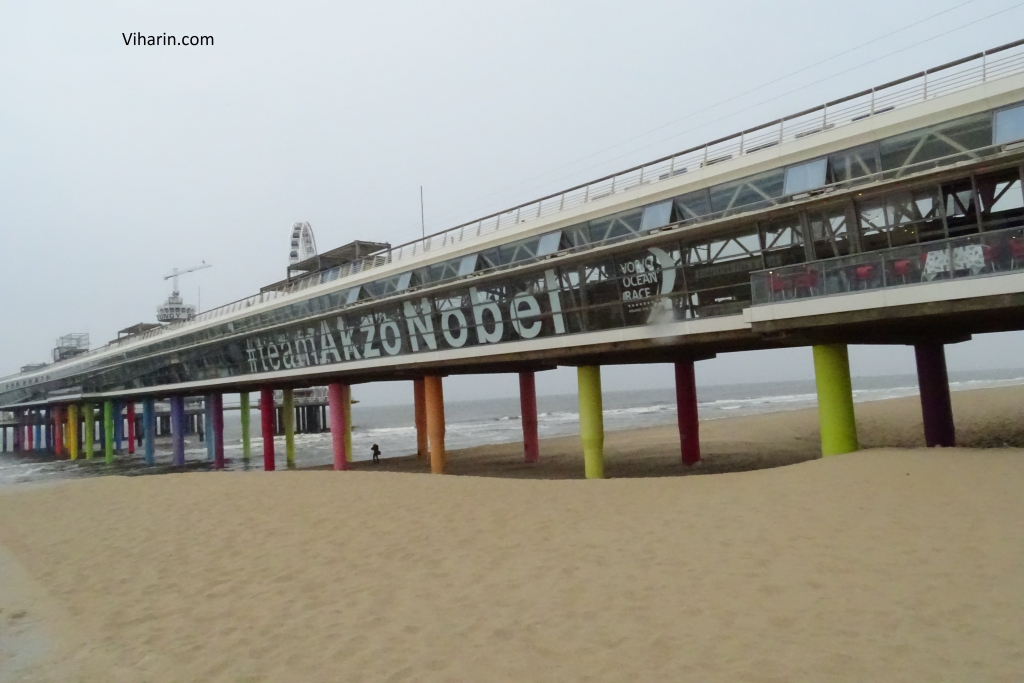 Nidhi KM
© Viharin.com®