What if, travelers to our country get a grand Diwali welcome! Sounds interesting , isn't it? This Diwali , our Indira Gandhi International Airport welcomed travelers with full fledged Diwali set up. The whole ambiance was glittering with the traditional and contemporary forms of light decorations. Each section was given a meaningful get up. I personally believe it's a great way to introduce others to our traditions and to augment the existing enthusiasm of natives of our country. Even kids get to know more about our culture. This was indeed a great initiative by authorities of Indira Gandhi International Airport. Below areas depict our beautiful traditions packaged in innovative unique presentations.
Highway Arch
One of the biggest entrances had mesmerizing geometric designs with a highlight of diyas that showcased the basic meaning of Deepawali. Big diyas along sides of Happy Diwali bring a staunch remembrance of the festival.
The entrance to the Airport carried an installation of geometric cut work. This tells how differently we can do the decor and how contemporary creations respect traditions.
Hangings
Beautiful layered arches giving an illusion of droplets or flame complimented the decor.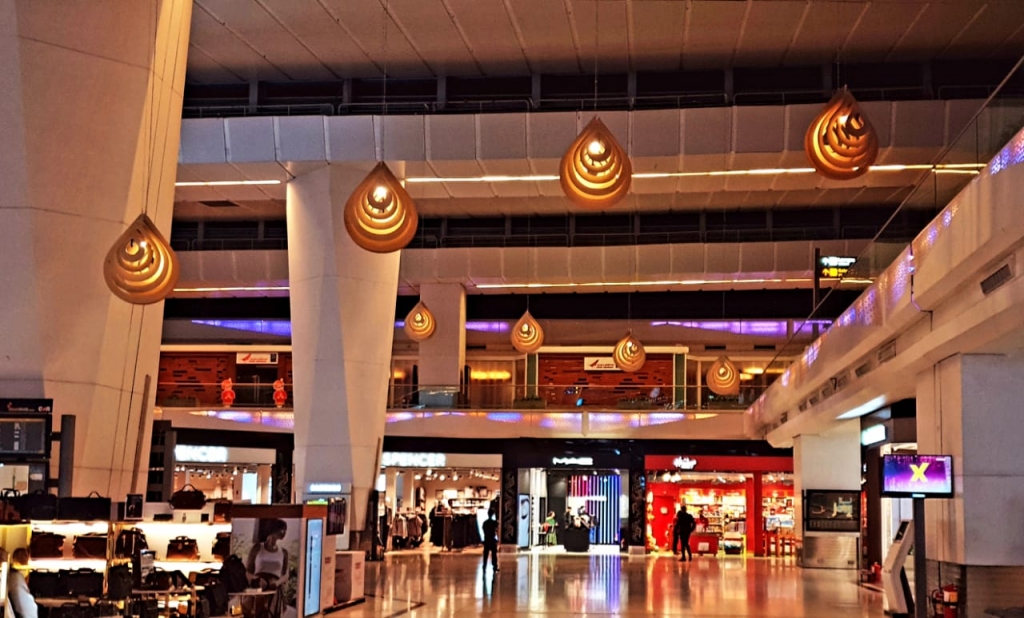 T3D : The Crystal Fireworks
Go Green message was passed to travelers through a first ever installation in India that is a combination of 100+ crystal strings and 8000+ pixel lights.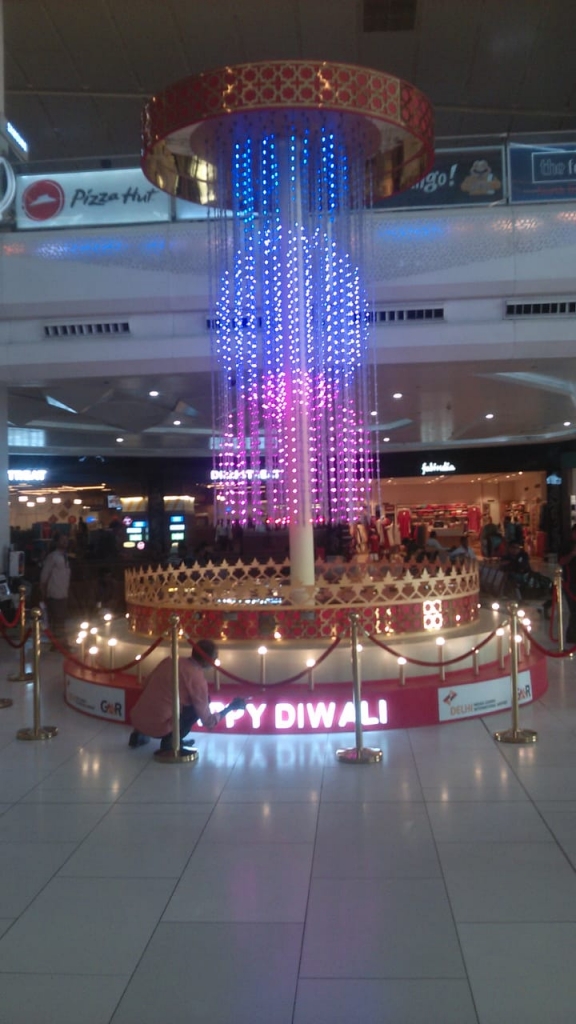 The structure has been created via 4D Holographic rendering and each crystal string showcases different light formations at the same time.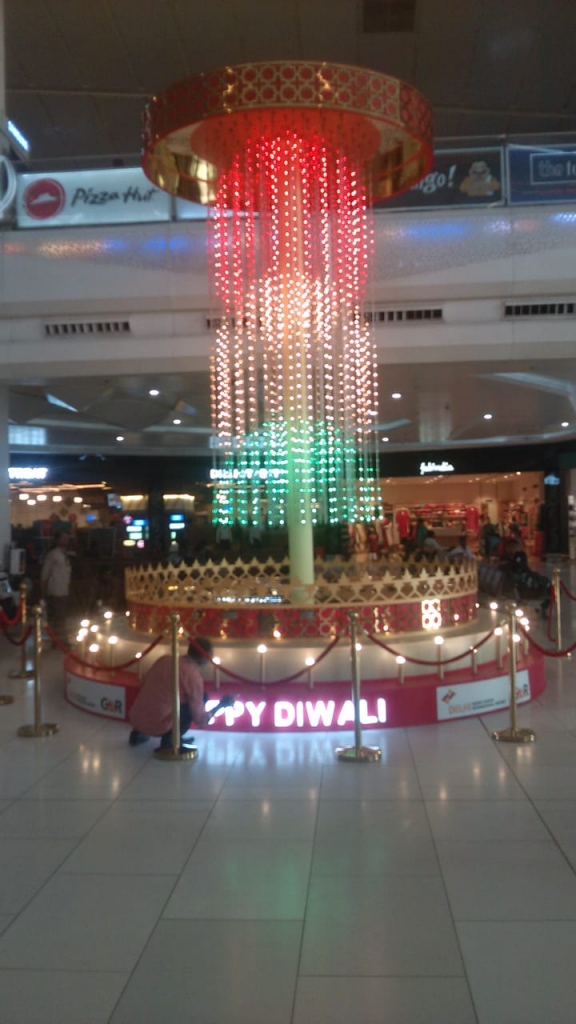 The Glass Flame
I will not get tired appreciating a magical amalgamation of traditional concepts with innovative ideas- Goddess Lakshmi's representation via lotus inside a geometrical glass flame with interplay of lights and colours. The arches had hypnotic keen details inspired by Indian Palaces having diya motifs bringing nostalgia of traditional earthen Diwali lamps.
The Diwali Altar / Pooja Thali
I never thought that Diwali Pooja Thali too would be presented! The lotus representing Goddess Lakshmi and the eternal Diwali flame in various forms. Multiple lit diyas at the base give it the look of an Aarti Thali. This reminds me of traditional ethnic wear along with beautifully studded hands with jewellery and other accessories. As if a festive function is just about to start.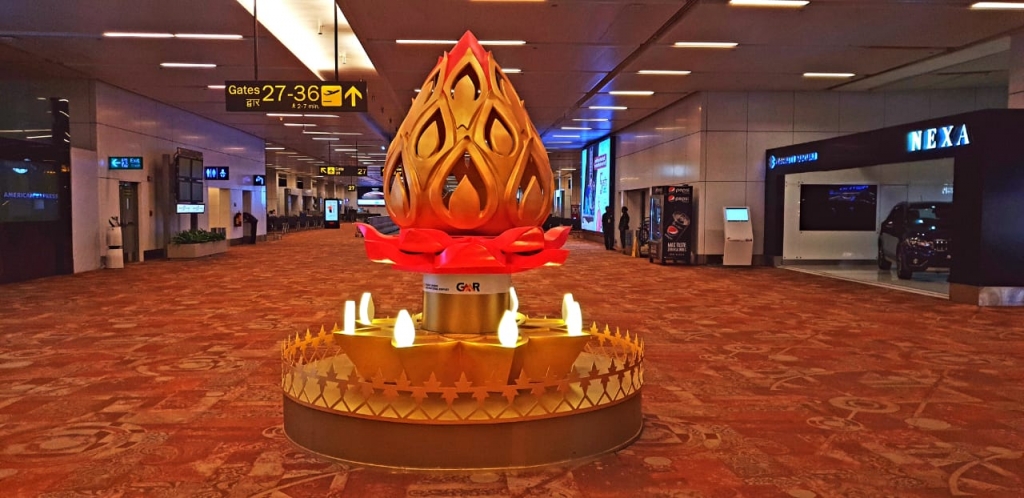 The Kalash Installation @ T1
The coin filled kalash represents the Festival of Dhanteras and abundance along with prosperity. Lotus signifies Goddess Lakhmi and the Diwali lights showcased by the lit-up Diya and an array of lamps, brings in Diwali nostalgia for Indian travelers.
Next Diwali, try and witness this glitter in person and you will love to be the part of Diwali Celebrations in India. Looking forward to  more and more of it.