I was invited for the launch of a book and short film The Pride and Glory of Bali Yatra and launch of Heritage Tours.
It was a formal event held at the Embassy of Republic of Indonesia hosted by H.E. Mr. Sidharto R. Suryodipuro , the Ambassador of Republic of Indonesia.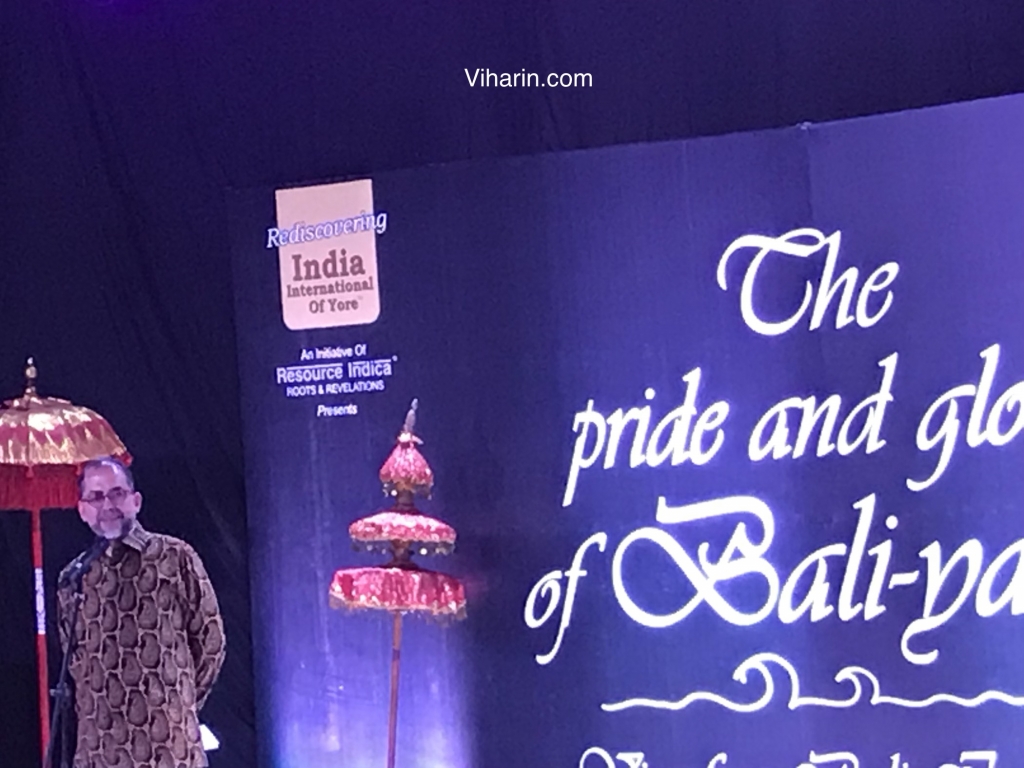 H.E. addressed audiences about various similarities between cultures of India and Bali and how we were connected. H.E. said – "I am an Indonesian by birth and nationality and feel privileged to represent my country here in India – a country we believe much of our heritage and culture came from " . He said am happy to present this unique project that highlights Indian cultural influence in Indonesia – a name that literally means 'Indian Islands' – and will, naturally, interest Indians at large".
Bali Yatra a very important tradition in Odisha. Impact of Indian traditions and culture in Indonesia. Cover heritage tours of Indonesia, Balinese dancers. We go back a long way to the foundation of India Indonesia relationship. There are 3 theories about conquest. India conquered the region and impacted the culture. Traders from both sides. Attractiveness of ideas Indian cultural Heritage. He said Indonesian Mahabharata will not be recognised here in India.
Balinese look at Shiv, Vishnu and practice religion.
Bali-yatra meaning 'Voyage To Bali', is a popular festival, in Odisha, that commemorates a traditional farewell that used to be accorded to the brave sea-farers of yore on the eve of their annual voyage to Bali.
Mr. Sudip Sen, Director of Resource Indica : Roots & Revelations presented the beautiful connection between India and Bali and the Bali Yatra that used to start from Odisha in the ancient times through a beautiful film short documentary film – The Pride and Glory of Bali Yatra.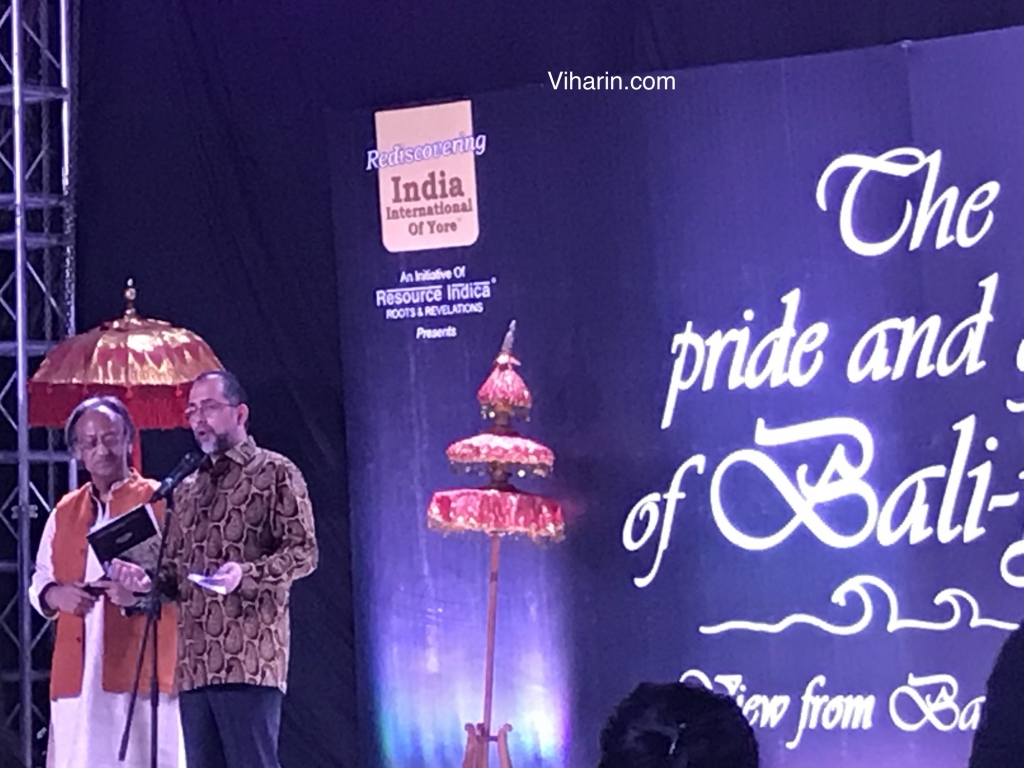 There were traditional dance performances by Bali dancers. It was a nice presentation using props , marvellous costumes and facial expressions.
The Heritage Tours launched on the same evening will make you live the ancient trading routes and will offer unique travel experiences. And what will really make a difference and set these tour packages apart because of unparalleled itineraries and add ons for the curious traveller. Welcome aboard on a modern-day 'Bali-yatra' to 'Rediscovering India International Of Yore'.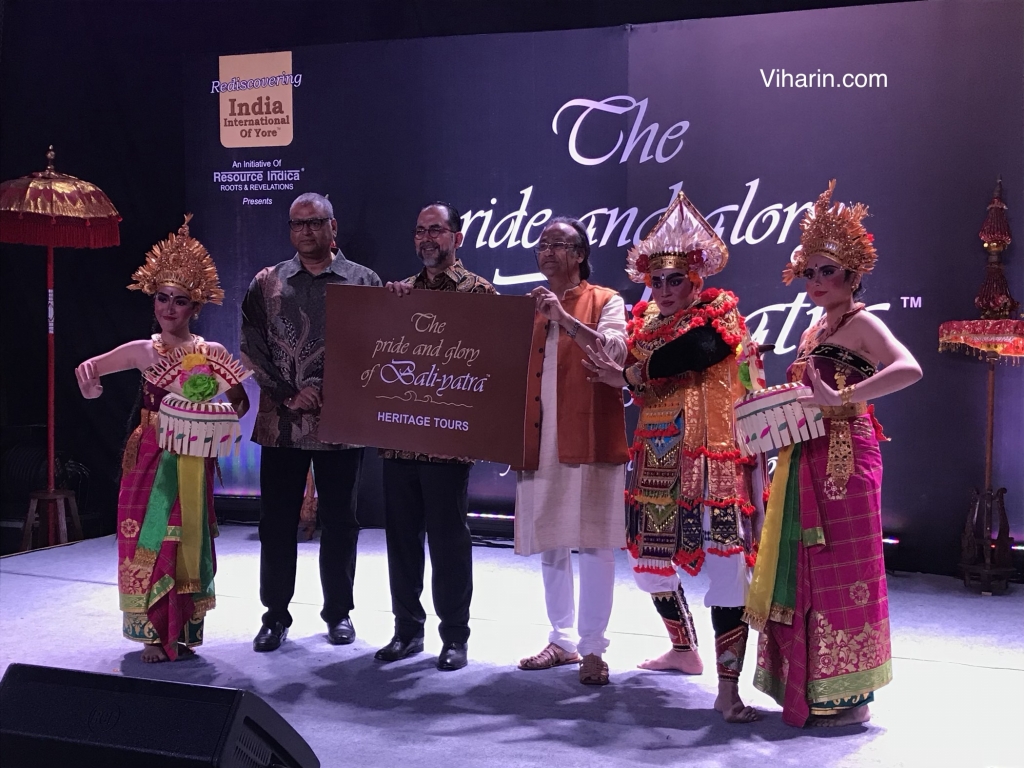 Post the launch of book and short film along with Heritage Tours launch on The Pride and Glory of Bali Yatra, we had 'flavours of Indonesia' , the gala dinner. There were displays of vegetarian , non vegetarian food and desserts section. The garden area was nicely set up. I tasted both vegetarian and non vegetarian dishes. Dishes were delicious and specially desserts had similarities with Indian desserts at the appearance.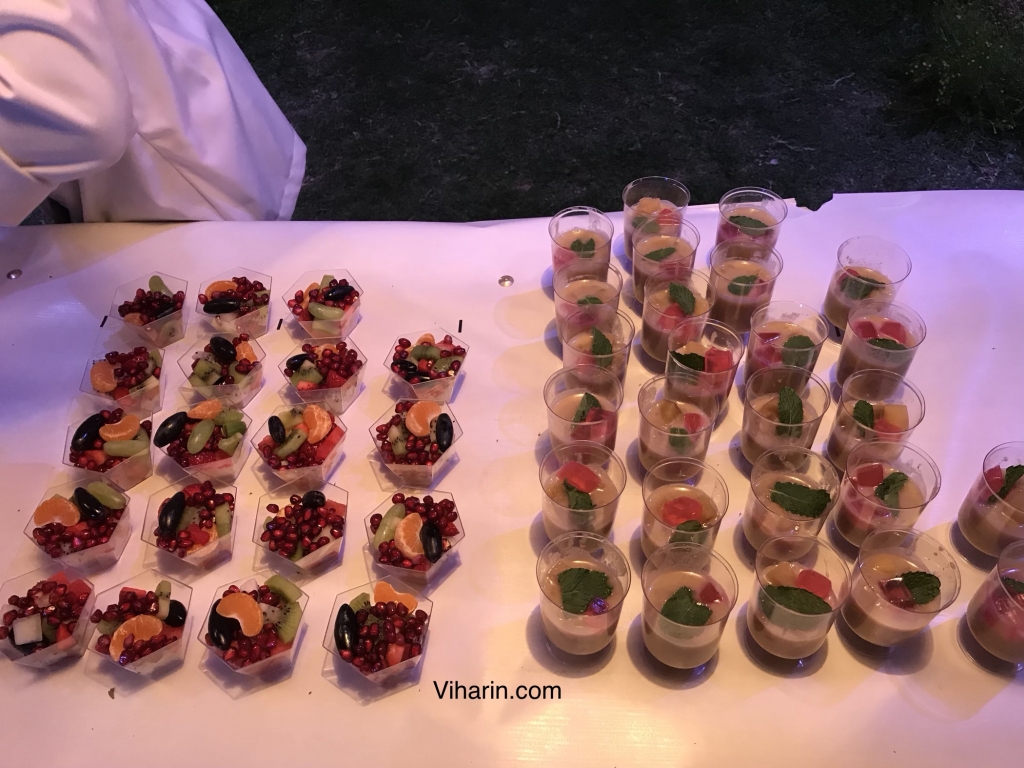 Overall, it was an enjoyable evening. Every time I attend an Indonesian event, I get lured to visit the country again.
I always love to witness the connection between India and Indonesia.
Nidhi KM
© Viharin.com®