I have heard a lot about The Laguna Resort and Spa. Being located in Nusa Dus, its a lusurious property with direct access to beach. We had gone there in the evening.
Ambiance at The Laguna Resort and Spa
The entrance of the property has got view of sea. The property is huge and very well designed. I loved the interiors, chandeliers, furniture and  the colour combination of the lobby.
When we reached there, it started raining. There was an open air seating arrangement which is a relaxing and refreshing area. Area is lush green. Anyone who sits there, must be experiencing a calm and soothing environment. I wanted to spend some time there but we were short of time so had to leave.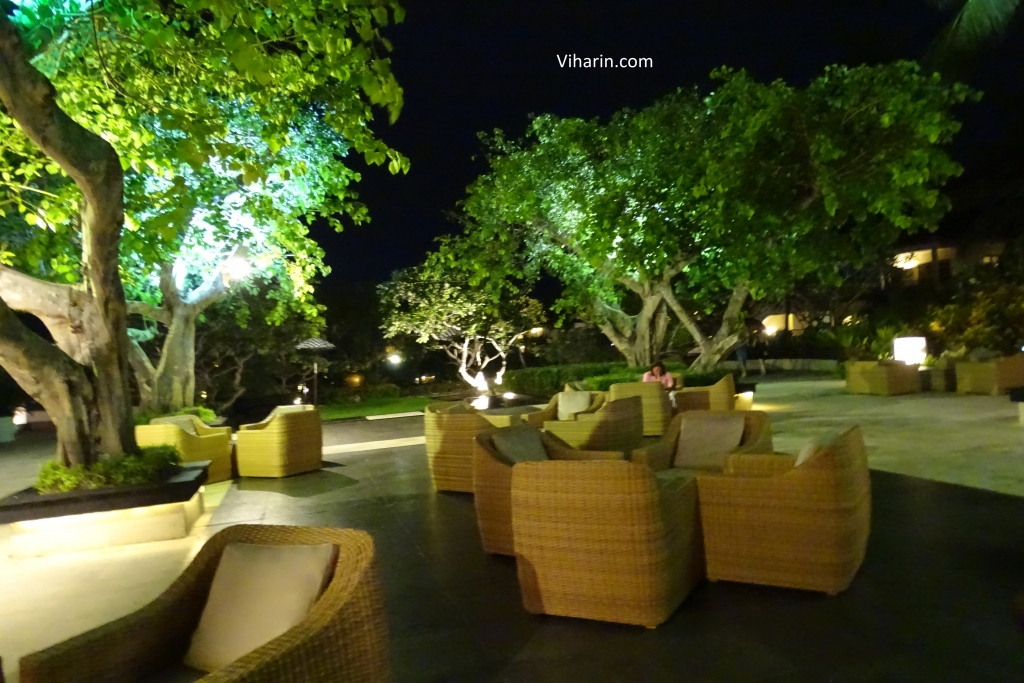 We then headed to see one of the rooms.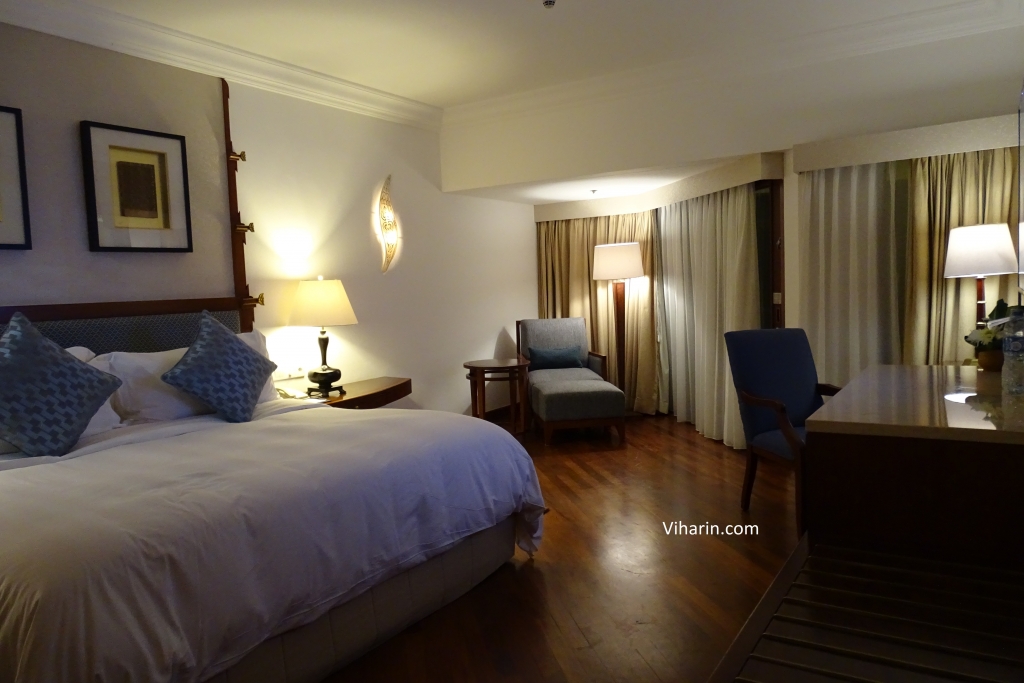 The room had nice decor and all modern amenities. There are room having garden view, lagoon view, lagoon access, studio rooms and more. I liked the room.
I saw another room which was a deluxe room having a nice bath. This room was beautiful laid.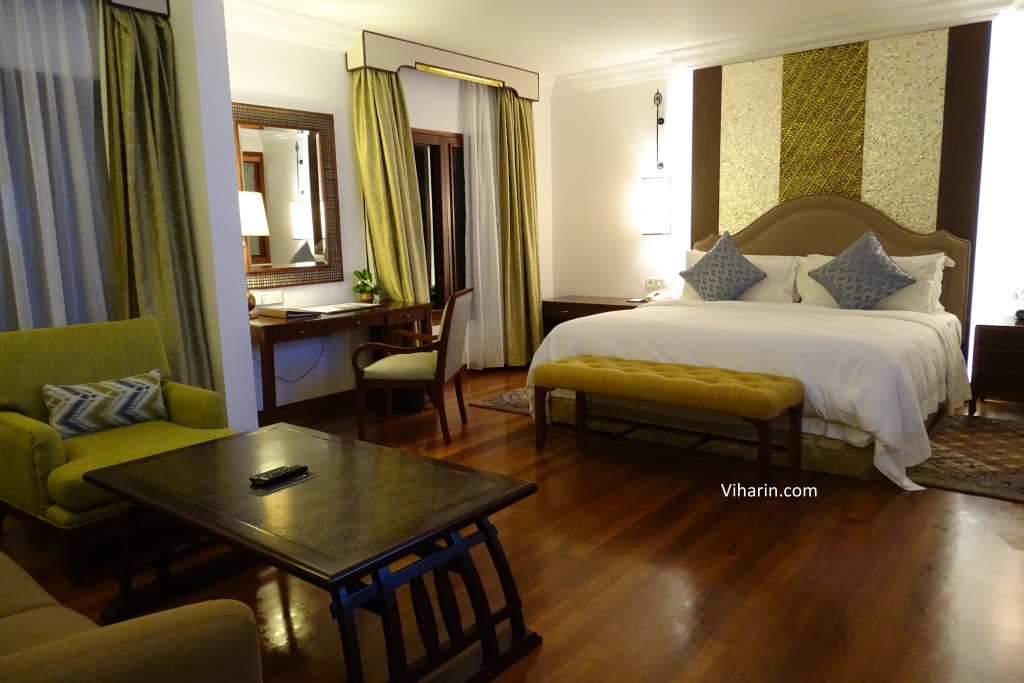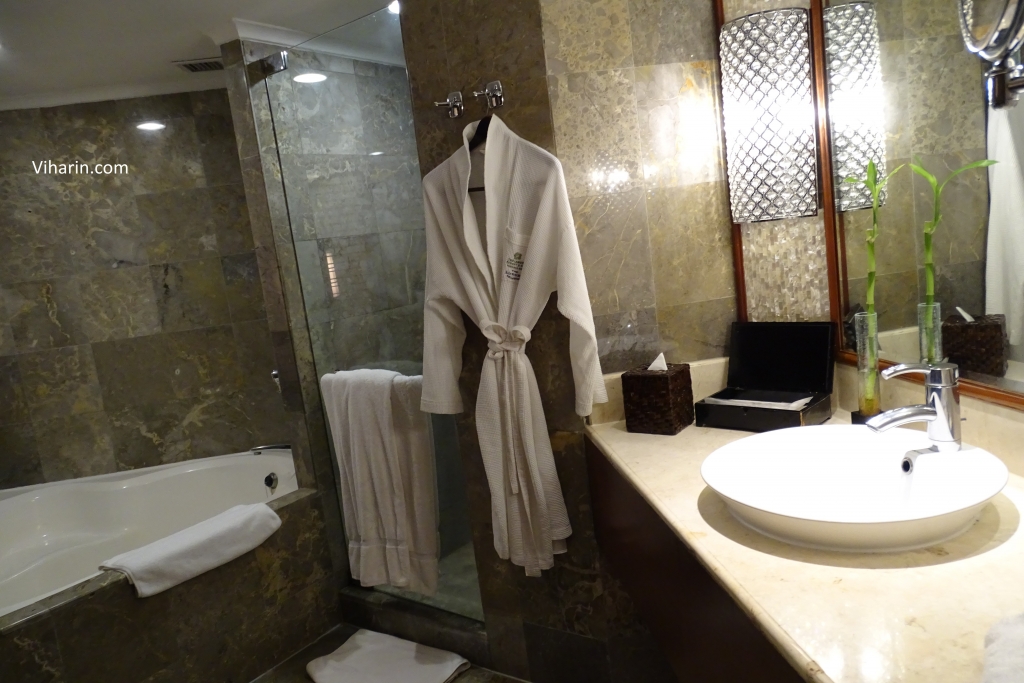 Corridors were nice and elegant providing a regal touch. I love corridors that look beautiful. I am always curious as to how the corridor looks. This was of my taste.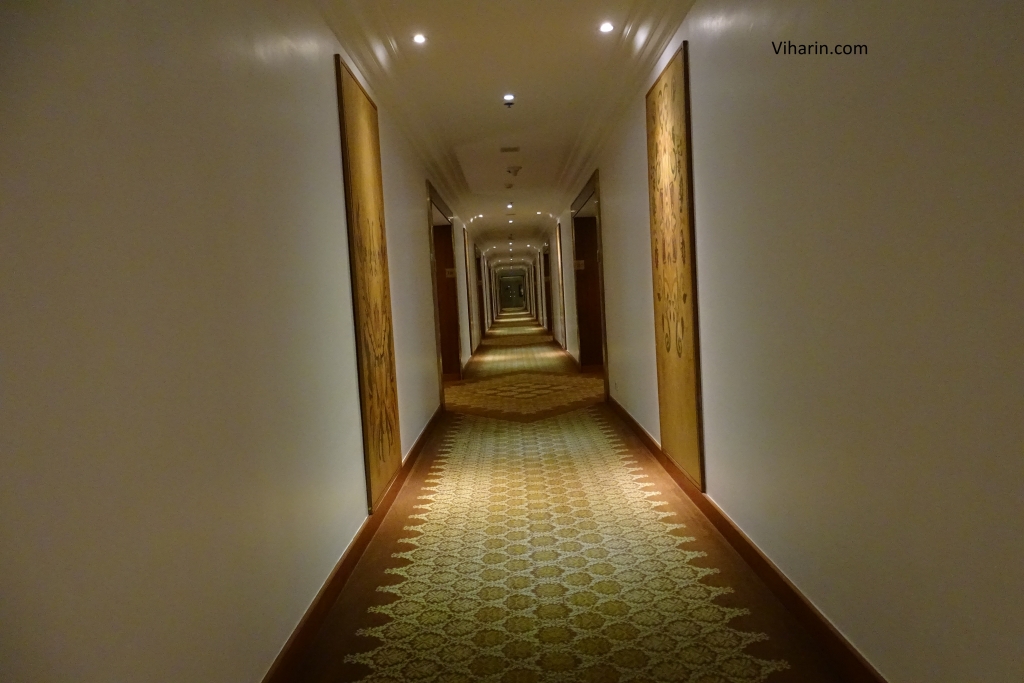 There is mart in the property, coffee shop. I loved walking down the way! It was a pleasant weather and the property was nice. Cool breeze was blowing. I wanted to just stop there as it was a long arrival journey for me from India and I wanted to relax. This was the perfect place to stay!! But time was short and we had to leave 🙂
It was then time to have dinner. We had our dinner at the restaurant Banyubiru. Great decor with beautiful interiors. Banyubiru is an Asian Cuisine restaurant.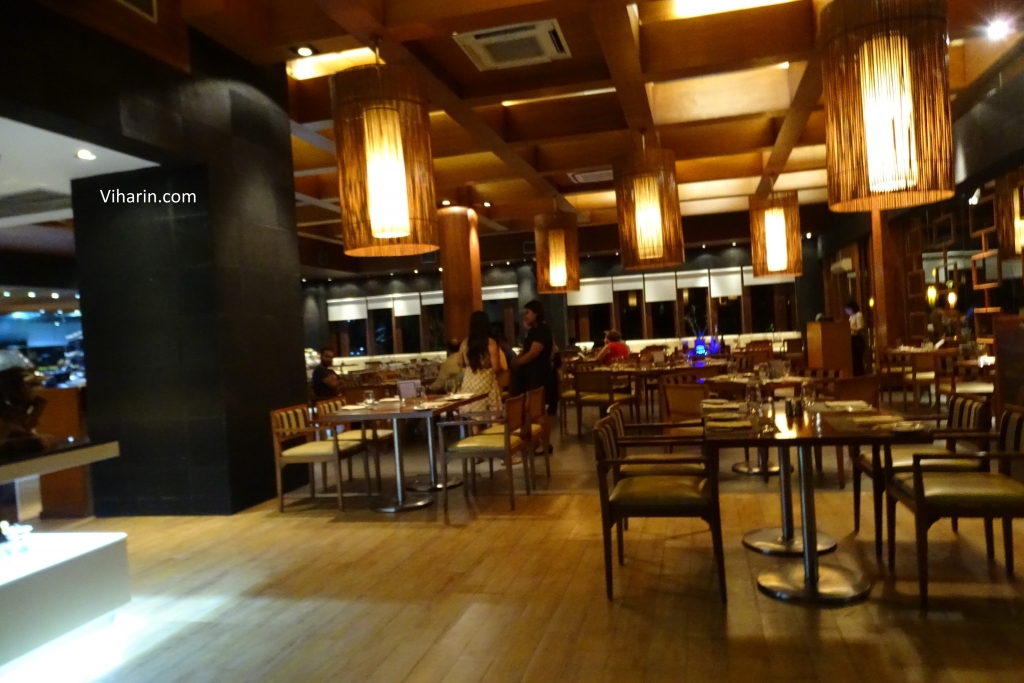 Food
There was a vast spread of buffet laid.  Starting from salads till main course, there was a huge variety. I started with salads. That day I was vegetarian. I must say veg salad was good. The layout of salad section was impressive.
I had soup and it was yummy. In snacks I had vegetarian dumplings and mushrooms. Both dishes were good. They were not at all spicy or oily or heavy. I had the second serve as well.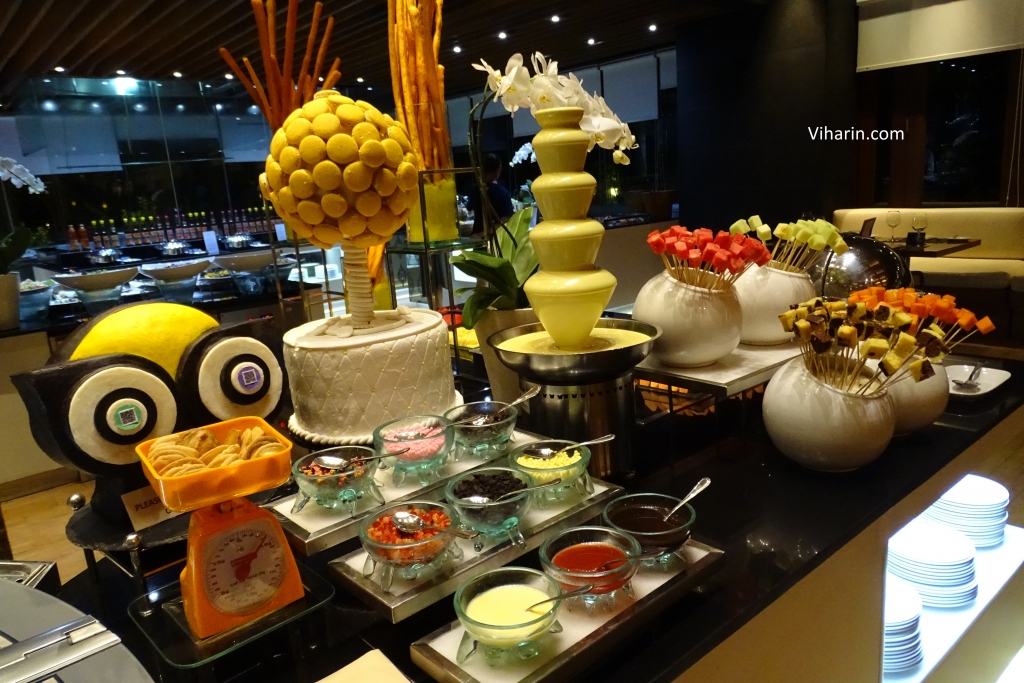 The Chef had specially prepared Chane ki daal. It was delicious. I just gave them a feedback to boil it a bit more so that it mixes well and becomes soft. Feedback was very well taken. The taste of dal was good though with perfect blend of spices. I had it with veg rice. I loved this combination.
Dessert section was overwhelming! It was so enticing. The presentation itself was fantastic!
Service by the staff was impeccable. They were very nice and courteous. Once the staff came to know about my vegetarian preference, they took absolute care to ensure I get what I need. Staff was pre emptive of my needs and was attentive.
Overall, it was a great evening spent. I loved the property, food and service. Would love to stay at this property in  my next visit to Bali.
Nidhi KM
© Viharin.com