Last time when I had visited Bali I saw many similarities between Indian and Bali Hindu culture. I was fascinated by the same as I had never thought that there would be so many commonalities. My curiosity last time was not settled and this time we went to see Garuda Wisnu Kencana in Ungasan Badung in Bali.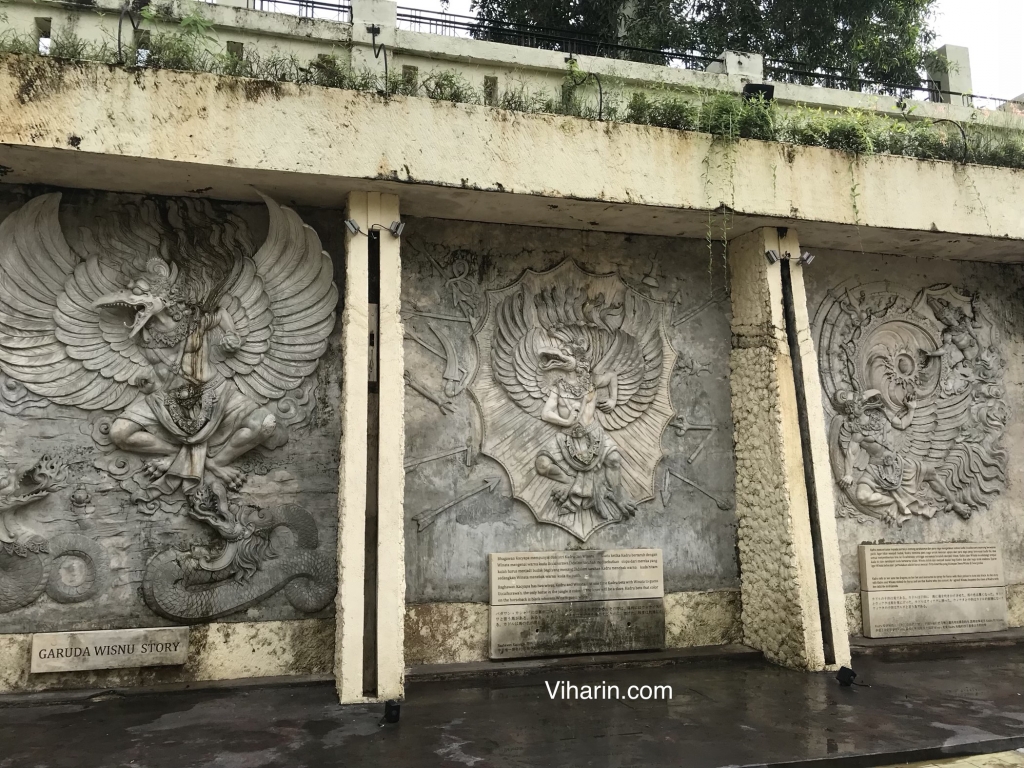 I loved the staircase which had a snake like railing.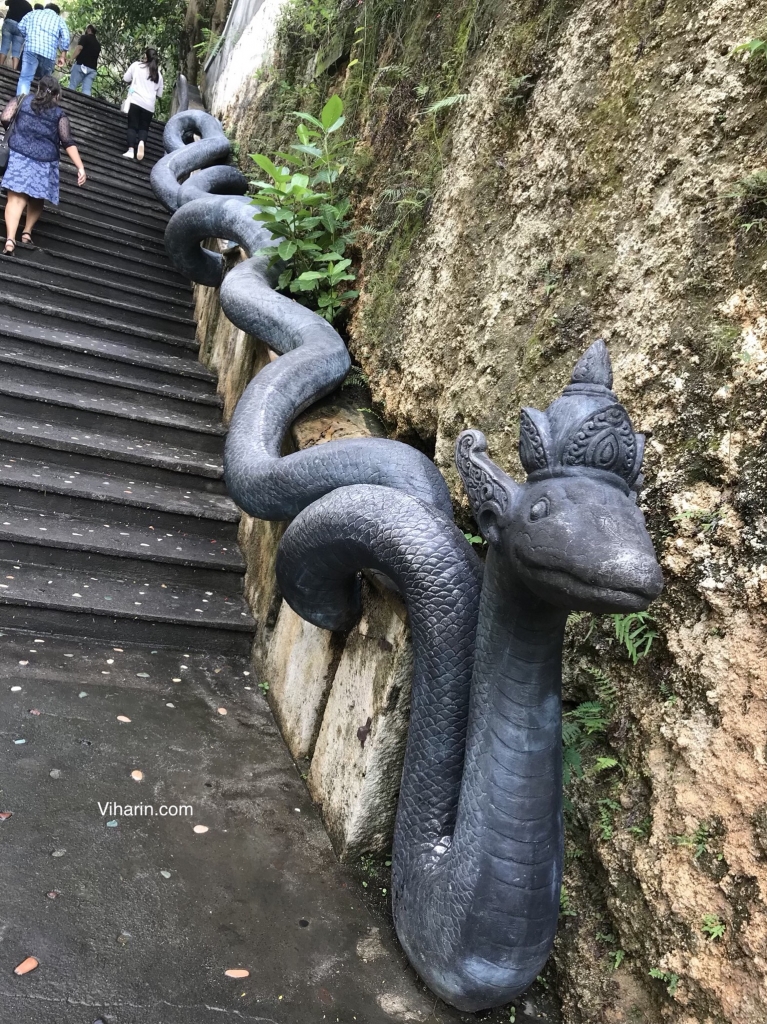 I was amazed to see how Lord Vishnu , Hanuman and  Garuda were worshipped in a big way. This cultural park is about 240 hectares in area.
There was a 23 m high statue of Lord Vishnu and a massive statue of Garuda who is said to be the Mount of Lord Vishnu.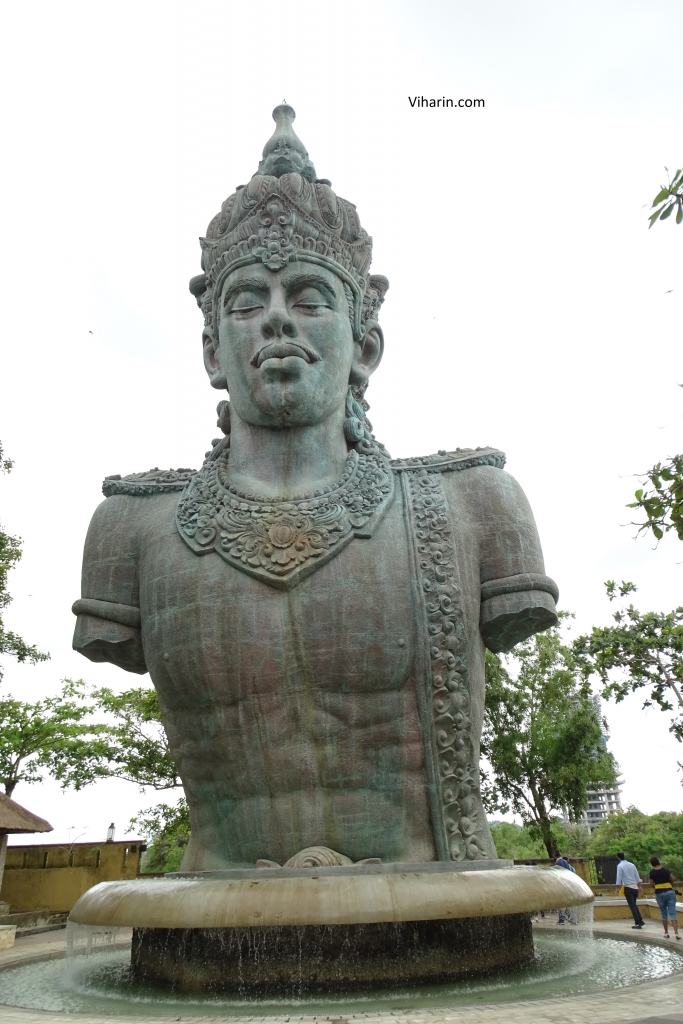 There is one more statue in which Lord Visnu is riding Garuda.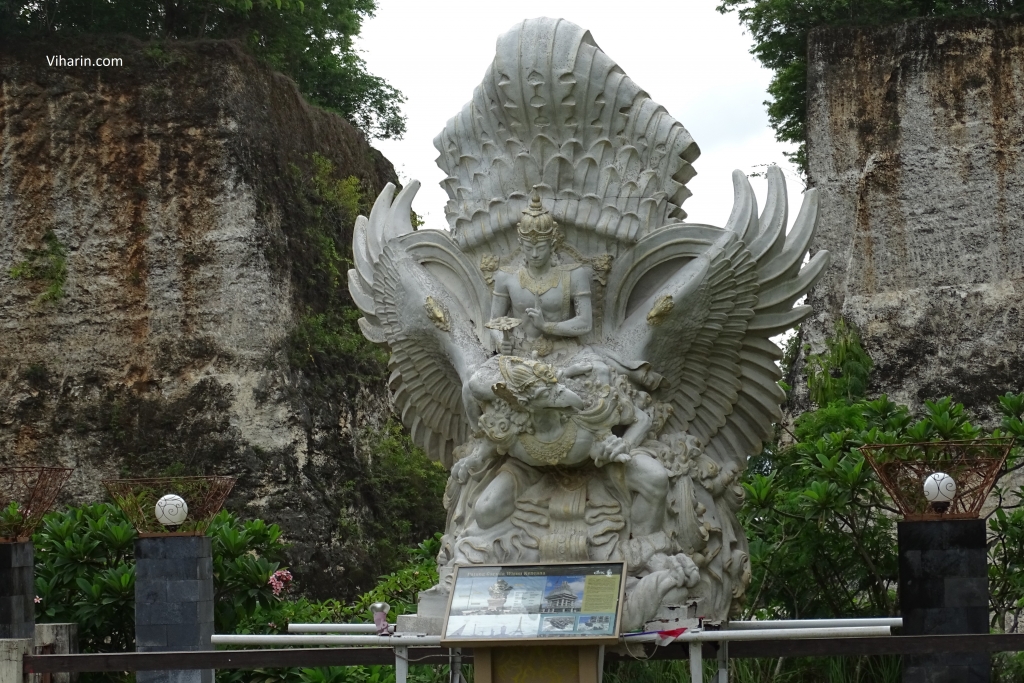 It was a great site to be at. The area is lush green.
I never knew so much of importance is given to Hindu Gods and even their mounts in Bali.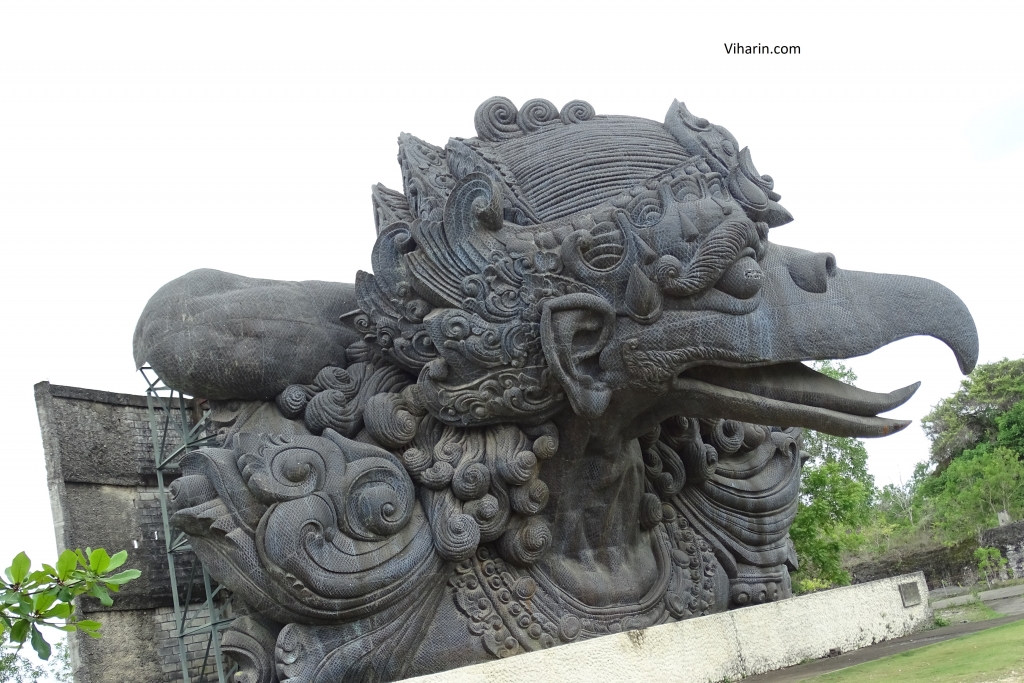 Look at the magnificent statue of Garuda. How intricate designing is done and how expressive the statue is.
It's a huge park. It took us only few minutes to visit the site. There is a big area near pond where events can be held along with cultural programs. The park is maintained well.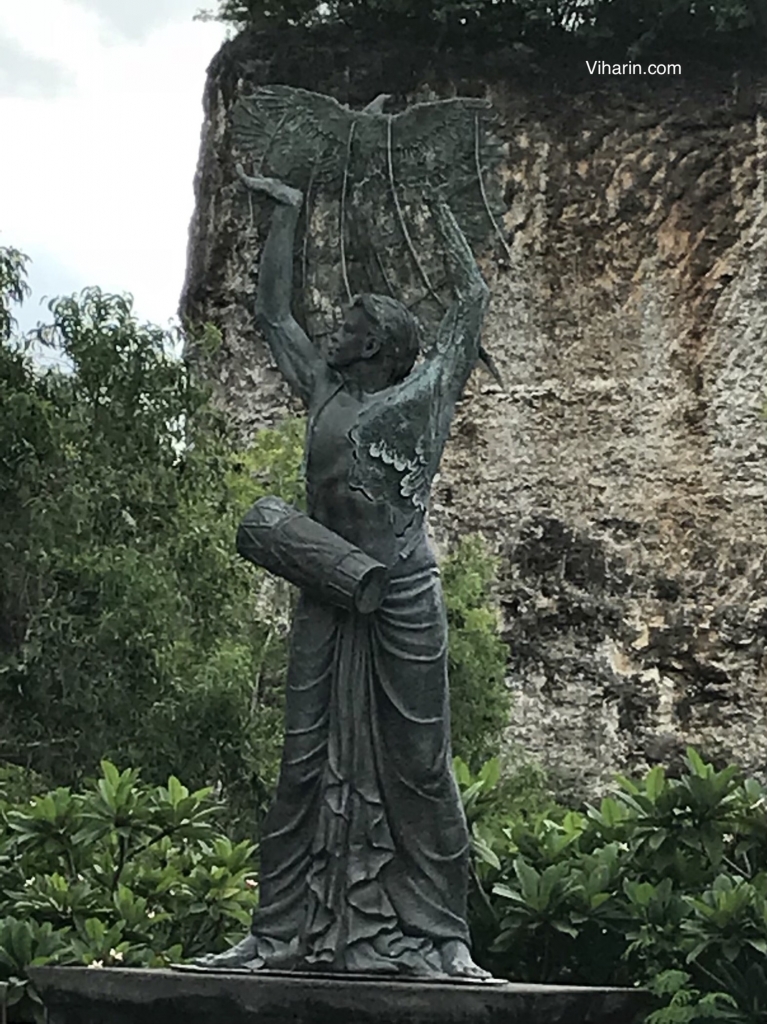 I think if Indians who worship lord Vishnu, will love to visit the site. I had so many questions for our guide in terms of Hindu culture and worshiping of Lord Vishnu. He said that there are so many common things. In olden times during a season trade between India and Bali used to happen. This had a lot of cultural impact in Bali.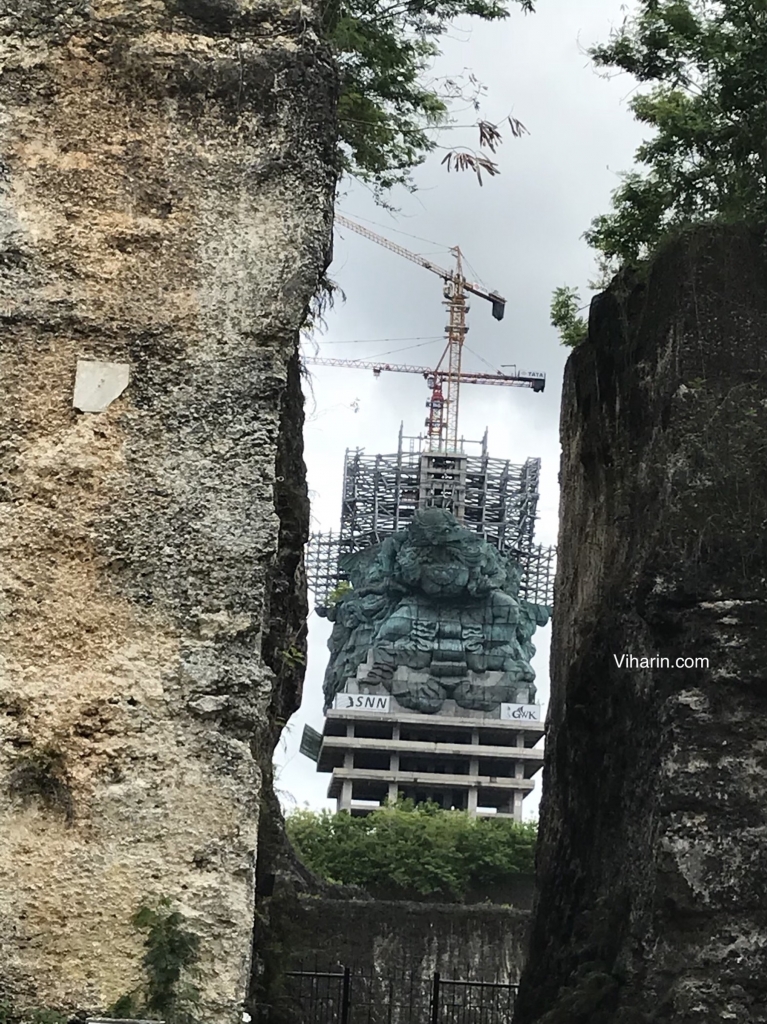 I was so happy to listen to all this. There are many big Hindu temples in Bali. In my last visit, I had visited Saraswati Temple. Lord Hanuman is so famous. You would be amazed to see Kecak Dance which depicts scenes from Ramayana. You would get glimpses of Hindu culture by visiting cultural parks like Garuda Wisnu Kencana.
Nidhi KM
©Viharin.com®